The 49ers and the Green Bay Packers, two of the NFL's oldest and most successful franchises, played in regular season matchups for 50 years before their first playoff meeting.
Since they took the field at Candlestick Park for the 1995 Divisional Round with two future Pro Football Hall of Famers at the helm—Steve Young for the 49ers and Brett Favre for the Packers—the clubs have met in eight postseason classics. Twice in the last decade, a playoff win over the Packers helped propel San Francisco to the Super Bowl.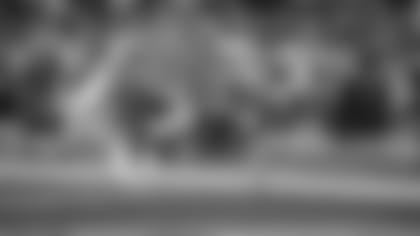 2019 NFC Championship Game
RB Raheem Mostert took center stage in the 49ers 37-20 dismantling of the Green Bay Packers at the 2019 NFC Championship Game. The undrafted running back from Purdue posted a record-breaking 220 yards on the ground, a 7.6-yard rushing average and four touchdowns.
Levi's® Stadium provided a surge of postseason magic as 72,211 fans, the largest home attendance in 49ers history, watched San Francisco jump out to a 27-0 halftime lead behind a brutally potent ground attack.
Mostert picked up 160 yards on 14 carries including touchdown runs of 36, 18 and 9 yards in the first 30 minutes of play. He added a 22-yard scoring dash in the third quarter as the 49ers increased their lead to 34-7.
Coach Kyle Shanahan showered praise on the 49ers unsung running back in his postgame press conference.
"The lanes that we saw and the way he was running, we just wanted to keep feeding him," Shanahan said. "Raheem is not someone who is going to come up and tell me a bunch during the game. I know he was feeling it and it wasn't too hard to see."
Mostert's 220-yard rushing total was the second best ever recorded in an NFL playoff game behind Rams Pro Football Hall of Famer Eric Dickerson's 248 in 1986. Mostert, however, is the only player to record the combination of over 200 yards and four rushing scores in a postseason contest.
"You know, this scheme that we run, the outside zone and inside zone, it's been working for years," Mostert said. "The philosophy still transpires into what we run today. And you have to have vision in order to read the holes and read the gaps, and I worked on it. "
With the running game firing on all cylinders, QB Jimmy Garoppolo threw just eight passes, completing six for 77 yards. It was the first time since 1974 that a team won a playoff game with fewer than 10 pass attempts. Mostert and WR Deebo Samuel led the 49ers with two catches each.
Meanwhile, the 49ers defense manhandled Green Bay QB Aaron Rodgers, posting three sacks. Two of the Packers' first half possessions ended with quarterback takedowns. Two others ended with 49ers takeaways. Defensive tackle DeForest Buckner recovered a botched snap deep in 49ers territory to thwart a Packers scoring opportunity, and an interception by defensive back Emmanuel Moseley led to Mostert's 18-yard touchdown dash.
"We knew [the Packers] were going to come out with energy and come out giving us their best," Buckner said. "But we had to shut it down early. We didn't want to let them have confidence early. I think we did a really good job with that, stopping the run early and getting after Aaron [Rodgers] a little bit. Especially in the first half, you could tell he was frustrated."
DL Nick Bosa put his stamp on the victory, recording three tackles and a 13-yard sack of Rodgers.
"You have to bring some exotic pressures on him," Bosa said of Packers QB Rodgers. "They have a really good O-line in pass protection so you have to do a couple things to mix it up. I am glad that we got that lead in the first half because Rodgers is dangerous. I am just happy to be moving on."
DL Arik Armstead also notched a sack while DB K'Waun Williams registered a strip-sack of Rodgers for a nine-yard loss and seven tackles.
Late in the fourth quarter, DB Richard Sherman picked off Rodgers to seal the victory for the 49ers. It improved the 49ers postseason record at Levi's® Stadium to 2-0 and sent them to Super Bowl LIV in Miami to face the Kansas City Chiefs.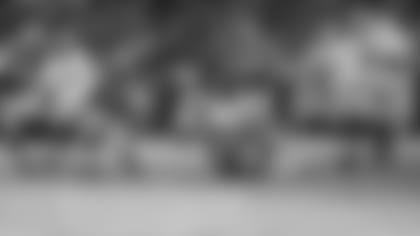 The 49ers posted their first postseason victory at Lambeau Field in heart-stopping fashion, driving 80 yards in the final five minutes to beat the Packers 23-20 on Phil Dawson's last second field goal.
Despite a game time temperature of five degrees Fahrenheit, which dropped to -10 with the wind chill, QB Colin Kaepernick utilized both his arm and his running ability to put San Francisco into position for Dawson's 33-yard kick as time expired.
"I've played in cold weather games before," said Kaepernick, a Wisconsin native who took the field sleeveless and without gloves. "I feel it's more mental than anything."
With four minutes remaining in the game, Kaepernick converted a third-and-10 from his own 31 with a 17-yard strike to WR Michael Crabtree. Then, with 1:13 remaining, he escaped a Packers' blitz and raced 11 yards to the Green Bay 27 to put the Niners in field goal range.
"That was unbelievable, the way [Kaepernick] was getting the edge. I mean just clutch," 49ers coach Jim Harbaugh said. "Colin Kaepernick, I think we can all agree, is a clutch performer."
Kaepernick completed 16-of-30 passes for 227 yards and one touchdown while rushing for 98 yards on seven carries. His dazzling 42-yard dash in the second period keyed a five-play, 68-yard drive, which RB Frank Gore capped with a 10-yard TD run.
The 49ers punishing defense caused problems for Green Bay, which went three-and-out on their first three possessions. Packers' QB Aaron Rodgers was sacked four times in the game, twice each by DE Aldon Smith and LB Ahmad Brooks.
San Francisco led 13-10 at the half and extended their advantage to 20-17 in the fourth period after Kaepernick engineered a four-play scoring sequence. He scrambled for 24 yards on 3rd-and-4 from his own 43 then fired a 28-yard dart to TE Vernon Davis, who snagged it in the end zone between two defenders with 10:31 to play.
Green Bay battled back to tie the game at 20 setting the stage for the winning drive and Dawson's third field goal of the game.
Crabtree led all receivers with eight catches for 125 yards while Frank Gore paced the running game with 66 yards. It was enough for the 49ers to end the Packers season for the second consecutive year.
"I won't lie to you. It got pretty cold out there," linebacker Patrick Willis said. "But there's no better way to warm up than to get this W."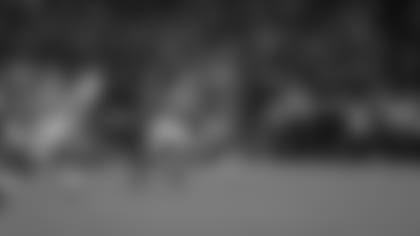 2012 NFC Divisional Playoff
Colin Kaepernick burst into the national spotlight when he ravaged the Green Bay Packers with one of the greatest quarterback playoff performances in NFL history. Appearing in his first NFL postseason game, Kaepernick upstaged Packers Pro Bowl QB Aaron Rodgers by recording over 440 yards of total offense in the 49ers 45-31 victory.
"That was a special performance," 49ers coach Jim Harbaugh said after the game. "Colin didn't blink. He handled the pressure extremely well. He made some great reads at the line of scrimmage. You saw those runs. Very special."
Kaepernick shredded Green Bay's defense in every conceivable way. He posted 263 yards through the air and 181 yards on the ground, the most rushing yards ever accumulated by a quarterback in a single NFL game. Kaepernick averaged 11.3 yards per run and over 15 yards per pass completion.
Those gaudy final statistics were accumulated despite a rocky start. Kaepernick's second pass of the game was intercepted and returned 52 yards for a touchdown by Green Bay cornerback Sam Shields. Kaepernick shrugged it off.
On the 49ers' next possession, he went to work and guided the club 80 yards in eight plays. After connecting with Frank Gore on a 45-yard completion, Kaepernick finished the drive with his own 20-yard scoring sprint.
Early in the second half, Kaepernick earned a spot on the NFL's all-time highlight reel and caused defensive coordinators around the league to watch in wide-eyed amazement when he ran a read option and found a seam down the right sideline. Kaepernick shifted into fifth gear and blew past Packers defenders like they were stuck in quicksand, sprinting 56 yards untouched to the end zone. The score provided the 49ers with a 31-24 advantage, and they never looked back.
"We've seen what Kap can do in practice," 49ers linebacker Patrick Willis said in a postgame interview. "But to see that in a playoff game is amazing. You don't see a quarterback run the way he runs, man. His burst of speed is remarkable."
Kaepernick's offense piled up 579 total yards, more than any Joe Montana or Steve Young-led offense ever posted in a single playoff game. Gore contributed 119 rushing yards on 23 carries and Crabtree recorded nine receptions for 119 yards and two touchdowns.
"He was running all over the field that night," Packers QB Aaron Rodgers said after recalling Kaerpernick's memorable performance. "He throws the ball well and runs the ball extremely well. We didn't really have a whole lot of answers for him."
Late in the fourth quarter, with the 49ers trailing 18-15, QB Jeff Garcia came within a whisker of leading the 49ers to the first-ever postseason win by a visiting team at Lambeau Field.
Garcia found WR Terrell Owens running free down the right sideline. His pass was slightly underthrown, allowing Packers DB Mike McKenzie time to recover. As Owens prepared to snatch the ball at shoulder level, McKenzie tipped it and it floated into the arms of teammate Tyrone Williams.
"It's a game of inches," Garcia said in the postgame interview. "I was trying to put the ball between T.O. and McKenzie. It's just one of those situations where guys make big plays."
San Francisco out-performed the Packers in the game's first 30 minutes, but had trouble putting points on the scoreboard. After 49ers DB Ahmed Plummer picked off a Brett Favre pass near midfield in the first quarter, San Francisco marched to the Packers six-yard line but could not punch it in. Then, Jose Cortez's 34-yard field goal attempt was blocked. It was the fifth time in the season that Cortez had a field goal try swatted away.
Nevertheless, the 49ers took a 7-6 lead into the locker room.
Garcia, who was appearing in his first postseason contest, led two lengthy scoring drives in the game. The first came late in the second period as he engineered an 86-yard 15-play march that ate seven minutes off the clock. Garcia connected on six of nine throws for 62 yards on the drive, which was the 49ers longest in the postseason since a 17-play drive against Dallas in the 1994 NFC Championship Game. RB Garrison Hearst 's two-yard touchdown plunge with 11 seconds left in the half capped the drive.
San Francisco put together a 61-yard scoring sequence early in the fourth quarter that ended with Garcia hitting WR Tai Streets with a 14-yard pass in the end zone. Then, Garcia promptly found Streets wide open on the two-point conversion to tie the score at 15.
QB Brett Favre responded by leading the Packers to 10 points in the final seven minutes clinching the 25-15 win for Green Bay.
Garcia finished the game with 22 completions for 233 yards while spreading the ball around to eight different receivers. TE Eric Johnson, WR J.J. Stokes, Owens, and Streets each caught four passes. RB Garrison Hearst paced the running game with 13 carries for 42 yards.
But the loss seemed to drive a dagger into the heart of 49ers coach Steve Mariucci.
"I have some hurt feelings about this one," Mariucci said following the game. "Some very prideful guys were very close [to victory]. I told the team I was very, very proud of what they accomplished."
With three seconds to play in the 1998 NFC Wild Card,game Steve Young fired a 25-yard scoring strike to WR Terrell Owens between three Packers defenders. It ended a thrilling battle between Young and Packers QB Brett Favre that featured seven lead changes before the 49ers walked off the field with a 30-27 victory.
The 49ers trailed 17-10 at halftime before catching fire and posting 10 unanswered points to take the lead early in the fourth quarter. After the teams traded field goals, Green Bay went ahead 27-23 on Favre's 15-yard TD dart to WR Antonio Freeman.
That is when the 49ers offense took over at their own 24-yard line with 1:47 remaining and all three timeouts. Coach Steve Mariucci deployed Jerry Rice and J.J. Stokes as Young's receivers. Owens, who was having a rough day after losing a fumble and dropping a sure touchdown in the first half, remained on the sideline.
Young quickly went to work. Two passes to Stokes picked up 26 yards and the 49ers were in business at the 50-yard line. Young continued to pick away at the Packers defensive coverage completing three short passes to Rice, RB Terry Kirby and RB Garrison Hearst to move the ball to the 25-yard line.
On third-and-three from the 25 with eight seconds remaining, Coach Steve Mariucci dialed up a play dubbed "3 Jets All Go." It called for Rice and backup running back Chuck Levy to line up on the left with J.J. Stokes split to the right and Owens lined up in the right slot. Terry Kirby ran his pattern out of the backfield.
Young took the snap then lost his footing and nearly tumbled to the turf while dropping back to pass. Meanwhile, Owens raced up the seam towards the middle of the field. Young zipped a spiral between three defenders to Owens, who held on while bouncing off the defenders for the game-winning touchdown.
The emotion of the movement proved overwhelming for Owens. The third-year receiver raced to the sideline in tears to hug his coaches and teammates while 66,803 49ers fans erupted in pandemonium.
"I had a rough day all day," Owens said amid the postgame chaos. "I knew I had to make a play for the team. I let the team down in the beginning. I had to stay poised. Early on, I was overanxious. I wanted to beat Green Bay so bad."
Lost in the high stakes shuffle were the heroics of 49ers TE Greg Clark who recorded two touchdown receptions, Garrison Hearst who rumbled for 128 rushing yards, and K Wade Richey who booted three field goals.
Young tossed three scoring passes and claimed in his understated way that his stumble on the winning pass to Owens was actually a good thing by allowing him to disappear from the defense for a split second, thus buying him enough time to scan the middle of the field and find Owens.
Still, it was tackle Kirk Scrafford who accurately summed up the 49ers feelings after a tension filled game.
"These guys (the Packers) have sent me home the last three years in a row," Scrafford said. "To win a game in the last second, it's an unbelievable feeling. This is probably the best win I've had in my whole career."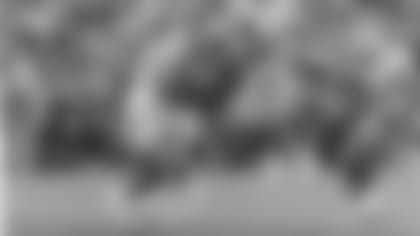 1997 NFC Championship Game
For the third straight year, San Francisco met the Packers in the postseason. And for the third straight year, the result was the same. Green Bay's future Pro Football Hall of QB Brett Favre was just too good.
Under steady rain and soggy field conditions at Candlestick Park, 49ers rookie head coach Steve Mariucci got 250 passing yards from QB Steve Young, 100 receiving yards from Terrell Owens and 87 from J.J. Stokes. But the club's vaunted running attack, featuring Garrison Hearst and Terry Kirby, never got untracked and the 49ers struggled to put points on the scoreboard.
"I wasn't feeling good about our running game from the start," Mariucci said after the 49ers posted just 33 yards on the ground. "We didn't get in sync with the running game. Then we fell behind."
The momentum and the game turned on a second quarter interception. Trailing 3-0, San Francisco threatened to score after Young connected with Stokes on a 43-yard pass-and-run to set up the 49ers at the Packers 30-yard line. Then, on a third-and-8, Young forced a pass to TE Brent Jones. Packers' safety Eugene Robinson sniffed it out, picked it off and returned it 58 yards to Green Bay's 28. From there, Favre found WR Antonio Freeman on a scoring pass and the Packers had a 10-0 lead.
Just before the half, Young connected with Owens on a 48-yard throw to set up Gary Anderson's 28-yard field goal and give the 49ers life trailing just 10-3. But with 38 seconds on the clock after the ensuing kickoff, Favre hit Freeman with a 40-yard pass. On the next play, K Ryan Longwell sent a 48-yard field goal through the uprights giving Green Bay an insurmountable 13-3 lead at the intermission.
"In the first half we had over 200 yards and just three points," 49ers offensive coordinator Marty Mornhingweg said. "In a game like that you have to capitalize on scoring opportunities. We didn't."
In the second half, San Francisco posted just 44 offensive yards. The 49ers only touchdown came on Chuck Levy's 95-yard kickoff return with 2:52 remaining in the game.
In his postgame interview, Mariucci lamented the 49ers inability to beat the Packers led by head coach Mike Holmgren, a former 49ers offensive coordinator under Bill Walsh.
"We've got to find a way to beat the Green Bay Packers," Mariucci said. "We have to play better on game day and coach better."
1996 NFC Divisional Playoff
QB Steve Young made a heroic attempt to play in the 1996 NFC Divisional playoff despite having two broken ribs on his throwing side. He lasted just nine plays. Then a pair of special teams miscues derailed the 49ers.
After San Francisco's first possession, a three-and-out, Packers return man Desmond Howard scooted 71 yards with a punt for a touchdown. Then, after the Niners third possession, Howard returned a punt 46 yards to set up a four-yard touchdown pass from QB Brett Favre to WR Andre Rison. The 49ers trailed 14-0 after nine minutes of play.
With backup QB Elvis Grbac at the helm in place of Young, the 49ers struggled to move the football. The boisterous 60,787 fans at Lambeau Field did not help.
"That No. 81, he made the difference today,'' 49ers tackle Steve Wallace said about Howard. ''He gave them a 14-point lead and made us throw our game plan out of the window.''
Trailing by three touchdowns late in the second quarter, Grbac tossed an eight-yard scoring pass to RB Terry Kirby, cutting the Packers lead to 21-7 at halftime.
As the second half opened, 49ers special teams made amends. Green Bay fumbled the kickoff and as the ball rolled toward the four-yard line San Francisco's DB Steve Israel outwrestled Andre Rison to recover it. On the Niners' first play from scrimmage, Grbac bolted into the end zone on a four-yard run and suddenly the 49ers trailed just 21-14 with 10 seconds gone in the second half.
The 49ers had trouble moving the ball after that, finishing the game with 196 yards of offense with five turnovers. Grbac threw for 125 yards and ran for another 32.
Meanwhile, the 49ers defense played without Pro Bowl tackle Bryant Young, who was injured early in the game. Green Bay took advantage of his absence by running for 99 yards in the second half and eating away at the play clock.
''They played a great game," Coach George Seifert said in a postgame interview that was his last with the 49ers. "It's tough to come back when you are 14 points down; those are tough odds.''
Still, Seifert could leave the 49ers with one remarkable statistic notched to his belt. His defense allowed Favre to complete only 11 passes for 79 yards.
1995 NFC Divisional Playoff
The very first postseason matchup between the Green Bay Packers and the San Francisco 49ers took place in the 77th year of NFL football. The two storied franchises took the field at the equally historic Candlestick Park on January 6, 1996 with two future Pro Football Hall of Famers at the helm: Steve Young for the 49ers and Brett Favre for the Packers.
Soon after the opening kickoff things quickly unraveled for the home team. On the 49ers' first play from scrimmage, RB Adam Walker, who was playing with a broken thumb, nabbed a short pass from Young but lost the ball after a jarring tackle. Packers' DB Craig Newsome scooped it up and raced 31 yards to the end zone.
The early turnover set the tone for Coach Mike Holmgren's Packers. They jumped out to a 21-0 lead midway through the second period before the 49ers managed to get on the scoreboard. After a 77-yard drive, the 49ers stalled at the three and settled for K Jeff Wilkins' 21-yard field goal, an outcome that dismayed the 49ers quarterback.
"If we leave the field down 21-7 instead of 21-3 that is a big difference. But only getting three…." Young said dejectedly.
Young gave the 49ers life after the second half kickoff completing nine passes on an 80-yard drive and finishing it off with a one-yard run. San Francisco managed one last touchdown on a two-yard dash from RB Derek Loville, but this was clearly Green Bay's day as they walked away with a 27-17 victory.
Young threw for 328 yards on a playoff-record 65 passing attempts with two interceptions. He also gained 77 of the 49ers 87 rushing yards. Jerry Rice grabbed 11 passes for 117 yards while TE Brent Jones added eight receptions for 112.
"When our best run today was a (quarterback) sneak, that puts a lot of pressure on all of us," Young said. "We just couldn't make enough plays. We got behind and couldn't make enough plays."
Despite the 49ers loss, the game opened a new chapter in the club's postseason history.