The primary goal of our organization is to win Super Bowls, and we came up just short of achieving that Sunday. The Super Bowl does not just mark the end of a great season, but rather represents the beginning of a bright future for the 49ers and our Faithful fans. I am very proud of our players, coaches, and staff who worked so hard to bring home a championship this season. This was a great year that produced a second consecutive NFC West title, a home playoff game win, a league-high 9 Pro Bowl players, and an NFC Championship. Still, in the end, our quest remains unfulfilled. We now attack the off-season with a renewed spirit and focus on winning the Super Bowl next season.
2013 will be a special year as we celebrate the final season of football at Candlestick Park. We intend to honor the place we've called home since 1971 with a season-long campaign featuring the greatest moments in 49ers history at the Stick. You may have noticed that during this past season we introduced a number of enhancements to the gameday experience, and we will continue to strive to put on the best show possible for our fans.
This year also marked the continued progress on the construction of the new Santa Clara Stadium, which is now nearly 40% complete. We are finalists to host either the 2015 or 2016 season's Super Bowl in the new stadium and recently announced that the Kraft Fight Hunger Bowl game is slated to begin play when we open in the fall of 2014.
On behalf of the entire San Francisco 49ers organization, I want to sincerely thank you for your Faithful support. Let us all look back on a great season and be proud of what this team accomplished.  This team has a bright future and will compete for the Super Bowl for years to come.   
It is true... Nobody has it better than us.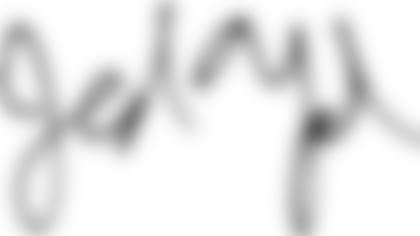 Jed York
CEO
San Francisco 49ers