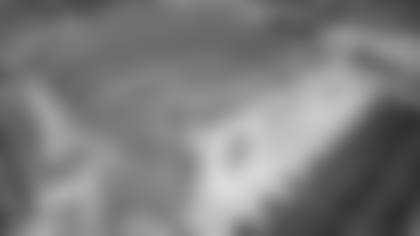 NFL statement on stadium opening timeline:**
The 49ers have made significant progress on the stadium project in Santa Clara. Unfortunately, the current economics of the NFL and the uncertainty of our labor situation are preventing the NFL clubs from investing in major stadium projects at this time. There have been no new stadiums approved under the economics of the 2006 CBA. We are working hard to reach an agreement with the players' union that will provide the resources once again for significant capital investments by the league in projects such as a new Bay Area stadium.
**49ers statement on stadium opening timeline:
**The overall economic arrangements between the NFL and the players' union directly impact the ability of teams and the league to finance new stadiums. Until there is a new Collective Bargaining Agreement that embraces the realities of NFL economics today, the Santa Clara stadium project won't attract the required funding from either the NFL clubs or the financial markets. Since the financing plan needs to be in place several years before the stadium opens, the planned 2014 opening date may be delayed by a year.
The NFL has invested billions of dollars in new stadiums across the country in the past two decades. A new stadium in the Bay Area is vital to the 49ers and the NFL. It now sits on the drawing board ready to go to the financing stage. But without a CBA that adequately recognizes the costs of new stadiums and other capital expenses required to generate revenue that largely goes to the players, the 49ers and the NFL cannot make a major investment in a new stadium at this time. We are hopeful that an agreement can be reached with the union as soon as possible to facilitate the investment needed to move forward with this project.