On March 17, 2009, Gold Rush Cheerleaders Amber, Jackie, and Lauren and Sourdough Sam lead nearly 40 participants in an hour-long segment of Chain Reaction – a spinning challenge in support of HealthCorps and its mission to end childhood obesity. Funds raised during the three-day event will help with the expansion of HealthCorps programs into new cities, including San Francisco. Spinning is an instructor-led exercise program that provides a strenuous 45 minute to 1 hour aerobic workout on a specially designed stationary bike.
Merrill Richmond, Chief Operating Officer of HealthCorps, was thrilled with the San Francisco 49ers support of Chain Reaction.
"The Gold Rush Cheerleaders and Sourdough Sam stopped passers-by in their tracks, helping to bring visibility to our objective of eradicating childhood obesity," said Richmond. "As an added bonus, they really motivated the other riders, cheering them on and leading by example through their energetic and enthusiastic spinning. As a new organization in San Francisco, we were ecstatic to be able to partner with a Bay Area icon – the 49ers – to bring attention to our important cause."
It was clear that the Gold Rush Cheerleaders not only enjoyed the event but they also had a great workout. Gold Rush veteran, Jackie, felt that it was one of the toughest workouts she had ever done.
"This was my first time spinning and I'm a convert!" said Jackie. "We went full throttle the whole time, giving 110% so we could not only lead by example but could also demonstrate that cheerleaders are dynamic athletes."
The best part of the day for Amber was being able to combine her three passions – the 49ers, fitness, and raising funds for a charitable organization. Lauren seconded Amber's comments adding, "The class instructor, Josh Taylor from Spin Fitness, was fabulous! He knew just what to say when energy was waning and was incredibly supportive of those who were spinning rookies."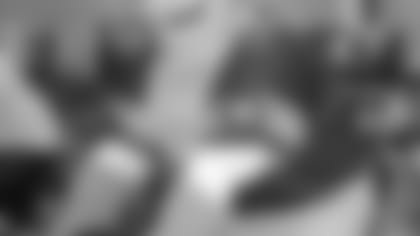 Sourdough Sam also got in on the action, participating in the spinning and providing much needed encouragement to the riders in the form of 49ers giveaways, shoulder rubs, and a portable fan.
The ladies and Sourdough Sam made a great impression on a group of ten fitness instructors from Alaska who flew down from Wasilla for the event. Sam Kehler signed up for Chain Reaction because he wanted to help the kids but, as a lifelong 49ers Fan, was thrilled to learn that he would be riding with members of the 49ers franchise. His business partner, Jeff Read, agreed, stating that the "Cheerleaders made it easier to stay motivated for the entire event."
HeathCorps was founded by Dr. Mehmet Oz, a cardiac surgeon best known for his frequent appearances on the Oprah Winfrey Show, after he had realized he was treating progressively younger patients with heart-related ailments. The organization places recent college graduates in underserved high schools to mentor students and help to develop healthy eating and exercise habits.
Chain Reaction is a multi-day Spinning® event that raises money to support HealthCorps and its fight against youth obesity.
A three-day cycling extravaganza, Chain Reaction will take place March 17, 18 and 19, 2009, at the Moscone Center in San Francisco during the commercial health club industry's annual conference and trade show. HealthCorps' goal is to raise $1 million dollars at the event and use that funding to secure its programs in California over the next three years.
The format of Chain Reaction is built around hourly spinning sessions. Each module consists of 100 people participating in a 55-minute "class." The fun, music-filled class is led by a certified instructor who shares the stage with celebrities, politicians and others who want to lead by example. Through Chain Reaction, we can help Americans take a proactive role in their health and show that getting started is as easy as riding a bike.