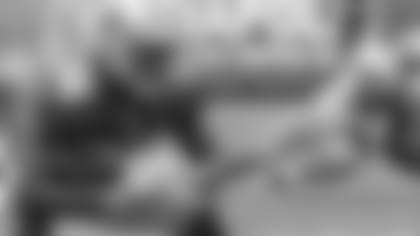 Each year when training camp rolls around, 49ers.com presents a new veteran camp diary with a different tenured member of the team. This year, starting cornerback Shawntae Spencer assumes that role. The seven-year veteran checked in after the 49ers most recent minicamp to update the 49ers Faithful on his camaraderie with his fellow defensive backs and his plans for the offseason.**
With the exception of Michael Lewis, I had great time seeing everybody at our most recent minicamp a few weeks back!
No… actually, Michael helped me get through the minicamp. He's hilarious. Really, it was good to see all the guys. We enjoyed getting back to work on the field and spending time together off of it. At the end of minicamp, a few of us went out to eat and watch Game 7 of the NBA Finals.
I'm not a Lakers fan, but I'm a Kobe Bryant fan. I just appreciate great players. And if you ask Mike-Lew, he'll say Kobe's not a great player. He prefers Dwayne Wade. But in my eyes, I think Kobe's a great player. I think it was an entertaining series all-around, and a great Game 7. I really wasn't cheering for one team in particular; I just wanted to see good games being played.
Our defensive backs seem to always talk about sports whenever we're together.
It doesn't matter what sport it is, but we tend to talk a lot about basketball since we play in a fantasy league together. We don't really like to talk too much about fantasy basketball right now because Mike-Lew won it all last year. And if you let him tell you about it, he'll tell you he's the greatest coach, the greatest general manager, the greatest owner – all that. I'm surprised he hasn't pulled out his golden yellow No. 1 jersey, which we give out to whoever is in first place at the time.
We have a lot of basketball fans on this team and a lot of guys who think they can play basketball too. I'm sure they can't, but we're just fans of all sports, football, basketball and even hockey.
Before minicamp I was mainly just relaxing, enjoying the family, training and doing a little bit of traveling. I was really trying to enjoy the offseason since last year I didn't have one because I was rehabbing my knee constantly.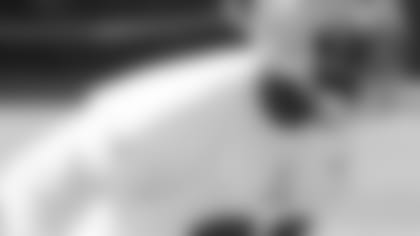 It was tough to enjoy it all the time. Man, we had the biggest snow blizzard in Pittsburgh back in February! I have a snow blower, but there was so much snow, it was way higher than the snow blower. I had to do it the old-fashioned way with a shovel and it was bad!
It got to the point where I told my wife, "I'm not going to be out here shoveling snow, we're just going to sit here until it melts!" We stayed in for a couple of days and that was that!
I hate the snow, but I love Pittsburgh because you get all the seasons. That was just the worst snow blizzard we've had in some time back east. Usually, you get a little bit here and a little bit there. But man we got hammered this winter! It was pretty bad; it pretty much shut the city down.
To put it in comparison, it was actually worse than the snowstorm that hit before our game last year in Philly. You expect it living it in that region. But I'll take it any day over earthquakes, hurricanes and tornados.
For the rest of the summer, I'll be enjoying time with my family. But I'm planning on visiting South Africa and checking out a few soccer games. A few good friends of mine who played here in the past, Tony Parrish and Mike "Pops" Adams, are big soccer fans and so we're planning on checking out the final World Cup games this week.
It's nice to get away before training camp because that's when it's time to work. We all had a good time at minicamp and I'm really looking forward to getting back together with everyone in training camp and really getting after it.
Thanks for reading my first diary, I'll keep it updated during camp and let you know how everything's going.