Freddie Solomon, WR, 1978-85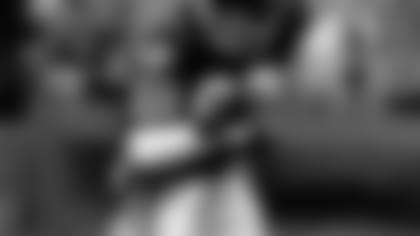 Well when he first came to the team I was very excited about it because of the caliber of football player he was. I felt that he could really improve our defense with his skills of being a great pass rusher, and improve the team overall. As far as on the field presence, he was a giant at the time.
He didn't talk a lot. He and I, we always talked, shared ideas about the game and different players. We'd also play dominoes a lot. He was probably in the top two on the team. Matter fact, he was one of the guys who got the game started amongst the players. He used to do that, I'm guessing, in San Diego when he was playing down there. When he came to the 49ers, we tried to welcome him, and that was one of those things that took stress off us, to have that outlet where you can sit down and relax.
I was very excited about him getting inducted and it's well-deserved. I'm very proud of him as my former teammate. He played well and did a lot of great things as a football player to help us with the success that we had as San Francisco 49ers.
I hope to be there in Canton with him because I'm looking forward to seeing him get the recognition he earned.