The San Francisco 49ers announced they have named Mike Solari offensive line coach. Solari replaces Chris Foerster, who was hired by the Washington Redskins earlier on Thursday.
Solari, 55, rejoins the 49ers and brings more than 20 years of NFL offensive coaching experience to San Francisco, after having previously served as the tight ends/assistant offensive line coach for the 49ers from 1992-96 under legendary coach Bobb McKittrick. Solari most recently spent two seasons (2008-09) as the offensive line coach for the Seattle Seahawks. Under his direction, tackle Walter Jones made the Pro Bowl in 2008.
Following his initial stint with the 49ers, Solari spent nine seasons as offensive line coach for Kansas City (1997-2005), three of which came under current 49ers offensive coordinator Jimmy Raye (1998-2000), who held the same position for the Chiefs at the time. With Solari directing the Kansas City offensive line, the team averaged 126.8 rushing yards per game, ranking fourth in the NFL during that time span.
The Daly City, CA, native was promoted by the Chiefs to offensive coordinator in 2006. During his 11-year tenure in Kansas City, the team finished in the top 10 in rushing on seven occasions, in the top five four times, and ranked 6th in the NFL in total offense (359.2 yards per game) over that span. Solari was one of just six assistant coaches in team history to record more than a decade of service with the franchise.
Solari's line produced a trio of Pro Bowl offensive linemen in 2004 and 2005, in guards Will Shields and Brian Waters, as well as tackle Willie Roaf. Kansas City became the first club to accomplish that feat since Dallas from 1993-96. Thanks in part to his strong line, the Chiefs offense led the league in total offense in 2004 (franchise-record 418.4 ypg) and 2005 (387.0 ypg).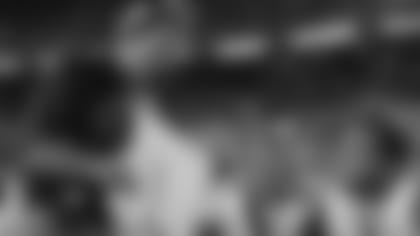 While with the 49ers from 1992 to 1996, Solari was largely responsible for the development of tight end Brent Jones, who made four Pro Bowl appearances, and was instrumental in the team's successful Super Bowl XXIX season.
Solari began his NFL coaching career with the Dallas Cowboys in 1987, where he was the assistant offensive line/special teams coach for two seasons. He moved on to the Phoenix Cardinals for one season, working with Gene Stallings before joining him at the University of Alabama (1990-91).
His coaching career began at Mission Bay (CA) High School in 1976, followed by stints at Mira Costa Junior College (1978) and U.S. International (1979). In 1980, he helped lead Boise State to the NCAA Division I-AA Championship. He also spent time at the University of Cincinnati (1981-82), Kansas (1983-85) and served as the offensive coordinator at the University of Pittsburgh (1986).
A former offensive lineman at San Diego State, he was a teammate of Chiefs head coach Herm Edwards and Carolina Panthers head coach John Fox.
Solari is married to wife, Patti, and the couple has three children, Tamara, Stephanie and Michael.
SOLARI'S COACHING HISTORY
| | |
| --- | --- |
| YEARS | COACHING BACKGROUND |
| 2008-09 | Offensive Line, Seattle Seahawks |
| 2006-07 | Offensive Coordinator, Kansas City Chiefs |
| 1997-05 | Offensive Line, Kansas City Chiefs |
| 1992-96 | Tight Ends/Assistant Offensive Line, San Francisco 49ers |
| 1990-91 | Offensive Line, Alabama |
| 1989 | Offensive Line, Phoenix Cardinals |
| 1987-88 | Assistant Offensive Line/Special Teams, Dallas Cowboys |
| 1986 | Offensive Coordinator/Offensive Line, Univ. of Pittsburgh |
| 1983-85 | Offensive Line, Kansas |
| 1981-82 | Offensive Line, University of Cincinnati |
| 1980 | Offensive Line, Boise State |
| 1979 | Offensive Line, U.S. International |
| 1978 | Offensive Line, Mira Costa Junior College |
| 1976-77 | Offensive Line, Mission Bay High School |