Athletes are fans, too. So in advance of the greatest arena for athletes – the Olympics – 49ers.com caught up with three in particular who have strong ties to their favorite football team.
Alpine skiers Julia Mancuso, Marco SullivanandStacey Cookfollow the 49ers when they're not training and competing. It's out turn to learn more about them as they have their final preparations entering the Winter Games at Sochi, Russia. Theopening ceremony* starts Friday.*
Before we asked about their events and the similarities they see between skiing and football, medal-seekers Mancuso, Sullivan and Cook discussed where they are in the world and how they keep up with the 49ers.
49ers.com: Where are you guys right now?
Sullivan: I'm in my hotel in St. Moritz, Switzerland.  We are here for our last World Cup Race before the Olympics.
Cook:I'm in a really small town in Italy called Sarentino, just up a valley from Bolzano. We have a pre-Olympic training camp here because it's isolated and keeps some of the attention away for a bit.
49ers.com: What are we interrupting with this interview?
Sullivan: Not much, just having some down time after a full day on the ski hill.
Cook: I just got back from watching video of our training today, and I'm getting ready for dinner.
49ers.com: What is going through your body and mind with the Olympics so close?
Mancuso: Excitement – I'm trying to stay calm, but all I can think about is what I should do to be prepared. I should really just relax and trust in everything and go with the flow...
Sullivan: I am mostly just excited to race. I want to get there and check out the hill and get a good plan of how I can win that thing.
Cook: I am pretty focused on the task at hand. I had my best races of the year last weekend, so I'm feeling confident and ready and just taking those last few steps to maximize my potential next week. I think the feeling of knowing I have done everything I can to prepare leaves me pretty relaxed.
49ers.com: Alright, tell us about how you became a 49ers fan, and where you grew up…
Mancuso: My whole family is from the Bay Area, and my late grandpa was a huge 49ers fan. But it doesn't stop there. I also grew up skiing in Squaw Valley, and our head ski coach, 'Sully,' actually let us skip training on Sunday if they were playing.
Sullivan:I grew up in Tahoe City, Calif. My first Niner memories are of Tom Rathman, Brent Jones, Ronnie Lott and Roger Craig. I loved tuning into the games every week. My dad would be on the barbecue, and the whole family would congregate to watch the game. Those are great memories. When I got older, I was able to attend some games at The 'Stick and go onto the field. All those players are larger than life, so that was really cool.
Cook:I grew up in Truckee and have been a Niners fan from day one. My brother and I were quite the Halloween duo for a few years (he was a player, me a cheerleader). I grew up in Niner prime time when winning Super Bowls was just another day's work it seemed like. Joe Montana, Jerry Rice, Steve Young were some amazing athletes to cheer for as a kid.
49ers.com: How do you show your fandom? Watch all the games?
Mancuso: Since we are in Europe most of the season, it's tough, so I mostly follow the scores on Twitter. That has actually become very useful to stay up to date.
Cook:A lot of my training is done internationally, so watching games has become much harder. I really appreciate the Twitter updates and am glued to my phone waiting for each Tweet. When I am in the wrong time zone, I wake up and read the whole Twitter feed like I was watching the game. I get to spend November state side (in Colorado), and base my training around those games.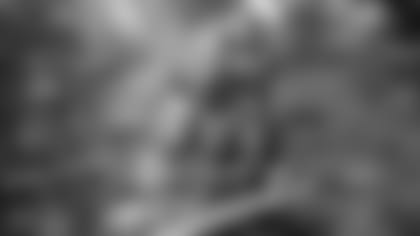 49ers.com: Are you the biggest 49ers fan among your family and friends?
Mancuso: My Grandpa was for sure.  He was diagnosed with brain cancer last year, and he was actually on his death bed when the 49ers played in the Super bowl.  Its crazy.  it was like he knew the exact time he should pass, and nothing made him happier than to see them make the Super bowl again and play.  He actually died that night.  minutes after the game ended.
Sullivan:My dad and uncle have been lifelong fans, having been born near the Bay Area, so they got me into it.
Cook:I cheer pretty hard, do my part as the 12th man for sure, but my brother may beat me out for biggest fan of the family. We're all passionate fans.
49ers.com: Did you follow along closely this season?
Mancuso: I have to live vicariously through the Tweets, so if it's late, it's always the moment I wake up in the morning and check my phone and see how they won. Then I go ski and try to win too.
Sullivan: I have been in Europe for the majority of this season training, so unfortunately I have not been able to catch too many games.
Cook:Just like in the late 80s and early 90s, it's a very exciting time to be a Niners fan right now, so of course I followed the season closely. There was a lot of hype after last year's success, so one of the most exciting games for me this year was the first one against Green Bay. It was so interesting to see how the team would react to the pressure, and they just clobbered the Packers. I was in Chile at the time, watching via Twitter and couldn't wait to send a message to my team manager, who is a Packers fan, to make sure she knew the score.
49ers.com: Do you relate at all to the 49ers disappointing ending to the season?
Sullivan: To me, winning is a mindset. If the team can be a strong unit and believe in themselves, they will be able to overcome all the small setbacks that are bound to happen during the season.
Cook:I really sympathize with the players when it comes to defeats. They are hard to swallow, especially when you feel like you've done everything you could and you still come up just a little short. Last week, I was just .03 seconds off a World Cup podium, which is kind of similar to how the Niners just missed out on another chance at the Super Bowl. Sometimes the cards just don't fall the way you want, but it doesn't mean you've done anything wrong. I say: Don't change anything; keep the confidence that is so evident in your play; trust that you're still the best team out there despite one loss.
49ers.com: Do you look forward to coming to a game at Levi's® Stadium?
Mancuso: I can't wait. I really hope I can make a game next early season.
Sullivan: Is it going to be cool? I am still sentimental about Candlestick.
Cook: Im very excited to get to Levi's®. I can't say I've heard too much about it, but I know the Niners do things right, so I'm sure it's going to be amazing.
49ers.com: Back to the Olympics: Tell us about your event and why fellow 49ers fans should watch you compete.
Mancuso: I ski race. We go really fast on skis, so you should definitely watch cause its exciting. Anything can happen, and it's crazy that we think two seconds is a big time gap.
Sullivan: I compete in the Downhill, the fastest and most exciting event in alpine skiing. In Sochi, we should hit speeds near 85 mph and there is a big jump at the bottom where we will fly over 200 feet. It's one run, fastest time top to bottom wins. It is dramatic and exciting and the Americans will be aiming for the podium.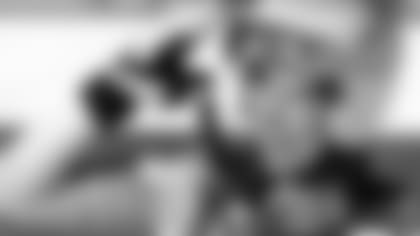 Cook:I am for sure competing in the Downhill and super-'G' events and am still waiting to get word on the Super-Combined, although I don't really have a medal change in that event. Downhill is really my passion. It is such a thrill and arguably the most extreme women's sport out there. Alpine skiing doesn't really fall into the "extreme" sports category because it's so traditional, but I can assure you it is. We reach speeds up to 90 mph, have some insane forces to deal with, catch air up to 40-45 meters long and wear hardly any protection. Winning the Downhill is really a testament of so many athletic skills and guts, and that is also what makes it fun to watch. Super-G is a little slower but almost a bit crazier because you get no practice on the course at all. You get to look at the course once and then have to go balls-to-the-wall with zero experience. Super-Combined is one run of Downhill and one run of Slalom added together. I don't train Slalom at all, which leaves me looking like a bit of a fool in that portion of the race, but I hope to race it because it gets some the race nerves out of the way before I get to my best events.
49ers.com: How long have you been training for this?
Mancuso: Ive been skiing since I was 2. We had the Olympics in Squaw Valley in 1960, so I have really been dreaming and training for them my while life.
Sullivan: I have been on the U.S. Ski Team since 1999. I ski almost eight months out of the year.
Cook:Alpine Skiing is unique because there is no one on in contention for a medal that didn't start skiing before the age of 5. It takes so many hours on snow to perfect the skills and gain the required adaptability to first be safe, and second to be fast. I started skiing when I was 4 and racing when I was 6. My parents would drop my brother and I off at the mountain, and mother nature was our day care. We would just roam the mountain all day and had the best time. This is my 11th year on the national team, and third Olympics.
49ers.com: Could you describe a day along this path?
Mancuso: I was always really competitive with my older sister. So the day I beat her, I knew I could do anything. That was a big part of my drive and inspiration.
Sullivan: A normal training day includes skiing for about four hours in the morning. After eating a meal and a rest, we will do strength training in the afternoon and then some video analysis of the morning training, looking at technique and ways to get faster. We are usually traveling with a group of about 10 guys so we find time to have fun off the hill as well.
Cook:A race day for me usually starts pretty early with breakfast and a short warm up and stretch at the hotel. Our team will then travel to the mountain and go straight to an inspection of the course. We get usually about an hour to look at the course. We have to memorize the terrain of the hill, the placement of the gates and the snow conditions in this one look. By the end of this, we will have a two-mile track memorized foot by foot. Then I will do an on snow warm up, usually just free-skiing, but sometimes I will jump in a practice course. Our races are based around TV times to air them live, so we have the hurry up and play the waiting game quite often. Usually this waiting is in a lodge on the mountain, but our team sometimes provides a motor home in the finish area that is really comfortable. Race time is exciting: I am usually so focused on what I need to do that I don't really notice what else is happening around me. I have to calm my nerves a lot too because most of our courses now have elements that are pretty scary. The race is always a thrill and the rest of the day really depends on how I do. If I get a good result, there are usually awards, media, and maybe a small celebration. Otherwise, I just go back to the hotel and get ready for the next day. I might analyze some video, do a recovery or maintenance workout and get some physical therapy on whatever may be hurting at the time.
49ers.com: Do you see any similarities at all between your sport and football, or you and 49ers players?
Mancuso: We have the tendency to hit our heads pretty hard too.
Cook:My brother played football with UNLV and did a pre-season stint with the Raiders. We were best friends and pushed each other a lot even though we were in different sports. We used to talk through all the similarities and offer advice to help each other. I think the biggest similarities are mental. The focus and drive it takes to reach the highest level of sport is the same across all sports, I think. It is hard to be a perfectionist in a sport where perfection isn't possible. Mistakes happen at 90 mph for me, and sometimes "Kap" will throw an interception. It's kind of just the way it is and it is hard to deal with that reality when you work so hard to be perfect. Learning move on from mistakes and learn from them takes time and experience, and I see rookies in skiing and football struggle with that.
49ers.com: What are your goals for Sochi?
Sullivan: The goal for the Olympics is always to get a medal.
Cook:I've been to the Olympics before for the experience and learned that isn't why I want to be part of the games. My participation in the games now is all about winning, not just showing up for the show.
49ers.com: What event/s other than yours should we watch?
Mancuso: I love all sports on snow.  I like the adrenaline, so snowboarding and freestyle skiing for sure.
Sullivan: I like watching the nordic events. Those guys are endurance machines and push the limits of pain.
Cook:Hockey is super exciting and the one sport I would most like to attend outside my own. The men's ski half-pipe and slope-style will be impressive as well.