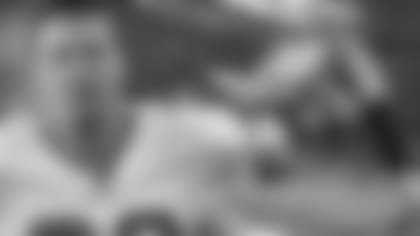 As the 49ers long snapper, Brian Jennings' job requires a great deal of accuracy. As 49ers.com's playoff prognosticator, Jennings would like to maintain his accurate ways. For the remainder of the 2010 playoffs, Jennings will give his thoughts on each playoff matchup and pick his winners exclusively on 49ers.com.**
This round and the next round of the playoffs are really my favorite weekends of the playoffs to watch.
I went 2-0 to start Wildcard Weekend and finished 0-2 on Sunday. But I felt pretty good about all my picks. Hopefully this week I'm able to have better results.
Looking back at last week, ith the Arizona win over Green Bay, I still stand by my pick. I said Coach Whisenhunt and the Cardinals coaching staff would have their guys ready go and they did just that. I thought they would give their players a chance to win and they won the turnover battle, which I said would be the key in order for them to win.
I still feel like the Packers are the better team. For them to come back the way they did and make that a game was because they were the better team. But they turned the ball over too often and in the end Arizona was able to win it.
I also wanted the Ravens to beat the Patriots; I just didn't think they were going to do it, because the Patriots are the Patriots. I picked those games for a reason and I felt good about those choices.
This week, I think the smart thing to do is pick the home teams. If I did that, I'd probably go 3-1. But, I feel that not all of the home teams will be victorious. Let's take a look at the Divisional Playoff games and see if I can do better this week.
Divisional Weekend – Saturday
*This game presents a little bit of a problem for me because I like rooting against Arizona. But, they win playoff games. And New Orleans had a terrible December.
The Saints beat everyone until the last month of the season. Their defense finished the regular season No. 20 in points allowed, No. 21 against the rush, No. 26 against the pass and that's just mediocre defense. New Orleans' turnover differential (plus-14) was No. 3 in the NFL. That's one thing they have going for them defensively. And their points on offense, they finished No. 1, and that always helps when you can just score points at will.
The Saints are at home and they score almost 32 points per game. But, they've seemed to have lost their magic. The problem with that is when you lose your magic, you don't know if it's going to come back or not.
Conversely, the Cardinals are rolling. But their biggest problem is that they turn the ball over. Once again, just like last week, if Arizona can win the turnover battle, they'll win this game.
I don't know if the Saints can turn it back on and play at the level in which they started the season. If they can, they could score 45 points and it will be an exciting game to watch. It would be 45-31 in favor of New Orleans. But if the Saints can't have that kind of success, the Cardinals will win 31-24.
And that's who I'm going to take. I'm picking Arizona to win 31-24. I'm kind of done picking against the Cardinals, that's just my story. The last couple of years, they've won their playoff games. If the Saints have to rely on guys like Jeremy Shockey or Reggie Bush to save the day, then I really like Arizona to win.
I'm making this pick because I know the Cardinals are playing good football right now. I just don't know if the Saints are.
There's a special place in my heart for Baltimore for some reason. I love the way they play the game. I like their defense and I'm friends with one of their outside linebackers Terrell Suggs. He went to Arizona State like I did.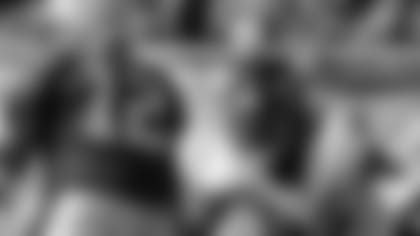 I'm happy they won last week. You have to beat the champs to be the champs and whenever you beat the Patriots at Gillette Stadium, it raises eyebrows. For the Ravens to go in there and win that game, that was a big statement about the team that they are. They're hot right now. Their running game is clicking and their defense is stout.
But to be honest, I'm not a huge Indianapolis fan. I've never been. They were good on both sides of the ball in the regular season. On defense they were ranked No. 8, giving up 19 points per game. On offense, they were No. 7, scoring 26 points per game. They're a top-10 offense and a top-10 defense which is great, but I think that Baltimore is on a mission right now.
The Ravens can win this game.
With the Colts, I don't love their defense and I don't love their offense either. Obviously, Peyton Manning, he is the show. But I don't know if he can do it by himself in the playoffs. That's why they lose a lot of playoff games or have in the past 10 years. It's tough because they're basically asking one man to do it all by himself.
Having said that, I'm taking Baltimore to win. I know that Indy is at home and it's a crazy pick, but I have to take the Ravens to win 24-17.
Divisional Weekend – Sunday
*I think this might be the toughest game to pick. This is going to be an absolute battle; it could be the game of the weekend.
To me, it's the classic example of a hot team versus a cold team. What you have is a team like Dallas, who is rolling over the last month, against a team like Minnesota, who has struggled as of late. The Cowboys snapped the Saints win streak earlier in December which I think was a huge win for them. Defensively, Dallas is No. 2 in the NFL and that's a big deal.
Minnesota has been up and down.
They won big games at home over Green Bay, Cincinnati and Baltimore at home which is impressive. They went 8-0 there, a fact that can't be overlooked. The Vikings defense is finished with the No. 10 ranking, giving up 19 points per game. Offensively, they scored 29.4 points per game, which was good. But again, they stumbled in December.
But unlike New Orleans, Minnesota had a great final week of the season. They dominated the New York Giants in Week 17. Their magic came back at the right time.
With all that said, the key to this game is if Dallas can get pressure on Brett Favre. If they can do that, the Cowboys will win the game. If Favre can get the ball out of his hands, the Vikings will win. To me, the problem with Minnesota is that they need to figure out how to best use Adrian Peterson with Favre's talents. They haven't been able to do that just yet.
Dallas on the other hand, figured out how to incorporate Roy Williams into their offense and they've taken off since. I have to take the Cowboys in this game, because the Vikings haven't figured out how to use Peterson the best possible way.
I'm taking Dallas to win this game 24-17.
I know it's crazy that I've taken three road teams to win this weekend's games, but that trend stops with this matchup.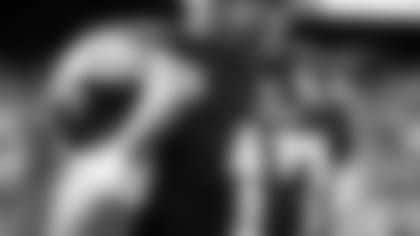 The Chargers are going to win this game. I think they're the best team in the tournament right now. The Jets had a great run, but I think it stops in San Diego. I picked them last week to beat the Bengals, but I think they'll be limited by their quarterback play.
New York is simply not going to score enough points to win this game.
When you look at the quarterbacks, Philip Rivers is having the best year of his career for the Chargers as far as I'm concerned. He's in charge of the offense. He can handle pressure and he can make throws. He makes good decisions too. To me, this is too tough of a matchup for the Jets.
San Diego will win 28-10.