As the 49ers long snapper, Brian Jennings' job requires a great deal of accuracy. As 49ers.com's playoff prognosticator, Jennings would like to maintain his accurate ways. For the remainder of the 2010 playoffs, Jennings will give his thoughts on each playoff matchup and pick his winners exclusively on 49ers.com.
I didn't get any of last weekend's games correct, but I'm not too mad about it. If you want to have a high winning percentage picking playoff games, you pick home teams. If you do that, chances are more than likely you'll end up with a winning record.
I guess in the end I've picked teams that I wanted to see win, more than the teams I thought were going to win. My winning percentage in this postseason column hasn't been all that good because I haven't strictly picked home teams. That would be the smart thing to do. But, I'm going to stick to my reasoning and use it for this weekend's conference championship games.
You have to love the Jets. They got a free roll into the playoffs because they won their final two games against backup quarterbacks taking most the snaps. Really, New York is playing consequence-free football and it's allowing them to have fun playing important football games. They kind of lucked into their situation, but they've really made the most of it. They have an awesome defense, they've been running the ball successfully all season, even more so in the playoffs and they've brought along a rookie quarterback nicely in the process.
Mark Sanchez has been making good decisions with the football, making good throws and picking up first downs when they need them. He's been able to score enough points for them too. To me, you run to win and you throw to score.
If the Jets can throw enough to score enough points to win, then they have a chance. But if they can't slow down Peyton Manning and the Colts offense, then they're in for a long day. If Indianapolis scores 31 points, there's no doubt they're going to win. If the Jets defense can cause turnovers they can win this game 21-17. If they can hold the Colts to 14 or 17 points, I really like their chances to win the game. If they get a score on defense, their chances go up even further.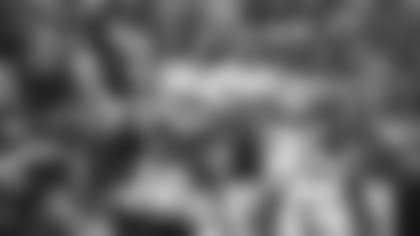 And really, they've won ugly games. The Jets have been winning ugly and so most likely if they win, it'll be ugly. The Colts are supposed to win. Manning should control the game, put up 28 points and take them to the Super Bowl. That's what supposed to happen.
But hopefully, the Jets play awesome football, by sacking Manning and creating turnovers. If they can make it an ugly game and take it to the last minute, maybe they can pull it off. It would be nice to see if they could be the Cinderella story this year like the Cardinals were last year.
To me, Manning is their story on offense. He's fine. The question mark is the Colts defense. This year they had a solid defense, they gave up 19 points per game. If they can stop the Jets run game, they're easily going to win the game. If they can't stop the Jets run, it'll come down to which teams wins the turnover battle.
The Colts aren't a time of possession team, they're a points team. If they score 31, they win, and they know that. If they stop New York on the ground, I could see them winning in dominant fashion. They're supposed to win like I said, and its tough going against the possibility of Favre playing the Jets in the Super Bowl. But I'll take the Colts to win 28-10.
*
Vikings @ Saints*
Minnesota has a better defense than New Orleans. That's one fact that's being overlooked heading into this matchup. But even if defense isn't a factor and it comes down to a high scoring game, a battle of wills so to speak, I have to take Brett Favre and the Vikings.
Like I mentioned earlier, the high percentage play is to take the Saints because they're at home. But that's not very exciting. I'd like to see Minnesota in the Super Bowl, but mainly see if Favre can impose his will on two opposing defenses. It would be pretty exciting, not to mention great for the game if he's able to pull it off at his age. It certainly would be the best storyline to watch heading into Super Bowl week.
The Saints for sure got their magic back. I questioned it heading into their game with Arizona and they certainly had it last week. I've seen in the past where teams get on a roll and then they stumble and then you're not sure if they'll ever get it going again at that same high level. After their 45-14 win, there's no question they recaptured that magic.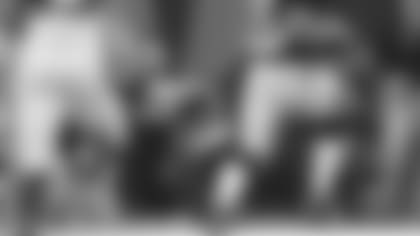 But at the same time, Reggie Bush had a career day. Is he going to have another career day? I doubt it. And then, Jeremy Shockey had a great game against the Cardinals too. Is he going to have another great game? I kind of doubt it.
The main question for New Orleans is if Drew Brees is going to play well for them, but I'd be shocked if he didn't. If Brett Favre throws a bunch of interceptions that will definitely help the Saints win the game. If Bush goes off like he did last week, that could push the game in their favor too.
There's definitely an argument to be made on behalf of both teams. They're clearly the top teams in the NFC this year. They've proven it. I expect it to be an exciting game and hopefully they reward everybody with a lot of points. That would make it really fun to watch. The best situation would be if it came down to whoever had the ball last. Hopefully that'll be the case.
If Minnesota is unable to effectively use Adrian Peterson it will be a complete waste of one of the most dominant players in the league. If they're not able to use him correctly it might cost them in this game or even down the road if they make it past the Saints.
I also see this being a big-play special teams kind of game. If Bush can impact the game by either scoring points or putting them in scoring position, then that's going to give the Saints a huge advantage. But if Minnesota can match that with Percy Harvin's production in the return game, that would be a huge plus. Between Bush and Harvin, they'll be going head-to-head to determine who the best return man is on that day. They have to be looking at it like that. I'm sure Bush is thinking to himself, "I'm the most explosive returner in the game." And Harvin's going to want to step up to the challenge and show that he is better of the two.
I really think special teams can be the x-factor in this game because the teams are so close in talent. Both have great offenses, Minnesota might have the edge in defense, but whoever wins the field position battle or overall special teams battle might win this game. In the end, I like Favre and Minnesota to win the game 33-31.