After missing most of the last two seasons with shoulder injuries, there's a lot Alex Smith has missed about the game. He's missed building three-possession leads in front of the home crowd. He's missed play action passes on fourth down. He's missed taking a knee to secure the win and running off the field with the game ball.
But he got to do all of that on Sunday.
"It's great to be playing again, no doubt about it," Smith said following a 20-3 win over the Jacksonville Jaguars. "To sit out the amount of football I did, you lose that feeling. You forget it. You miss it, what it's like to go out there and compete on game day, to work together all week as a team for one goal on Sunday, to go out there and play well and to be tested every week. You miss that feeling."
That feeling came back on Sunday as a confident and decisive Smith lead the 49ers, who had started slowly in recent weeks, to 17 first half points and finished the game with a rating of 96.8.
"It was a nice cushion going into halftime," center Eric Heitmann said. "But when you go in at the half, any NFL game can turn. For us, it was 0-0. We needed to keep making plays and I think we did that."
Perhaps the rest of the offense began to follow Smith's lead.
The team had talked about playing mistake free and not beating themselves, things that contributed to losses in games against the Titans, Texans and Packers.
With zero penalties, zero turnovers and zero sacks allowed, that was just what the offense was looking for.
"When you don't have penalties or turnovers, you get to keep the ball in your hands and keep moving the chains," tackle Adam Snyder said. "It's a good thing for the offense."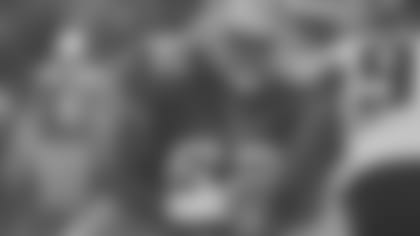 "It was time for us to step up as an offensive line," guard Chilo Rachal added. "It's now or never. We feel that from here going forward we just have to keep going, stepping it up."
Under Smith's lead, the 49ers offense was able to keep the chains moving 8 out of 16 times on third down, a season high. They were also 1 for 1 on fourth down, in which Smith faked a handoff and hit tight end Vernon Davis for a 30-yard gain.
"To come up in the look they gave us, bringing pressure," Smith recalled of the Jaguars defense on the fourth down play. "They had a man on Vernon. We took the shot."
The play put the 49ers inside the 10-yard line and set up the second touchdown of the game.
"Coach [Singletary] believes in us," Davis said. "We always talk about how good our offense is, and we believe in him. So it's fourth-and-one, he called a play. Then we have to go make it."
While most teams will run in short-yardage situations, Smith grew excited with the opportunity to air it out.
"I love it," Smith said looking back on the call by his offensive coordinator. "I think that's the mentality you start to grow into on offense too. The more comfortable as a unit we get, the more confident we are. We want it. Let's throw the ball on fourth-and-short. Let's get after it. Vernon made a great play."
Furthermore, Smith's excitement proved contagious to those around him.
"Alex did great," center Eric Heitmann said. "It was exciting to see him step up and play extremely well. As an offensive line, we have to protect him and keep guys off him. He can get the job done. He showed that today and we're definitely excited to have him on our team."
Despite Smith's best performance of the season in which he went 27-of-41 for 232 yards with two touchdowns, head coach Mike Singletary still sees room for Smith to improve.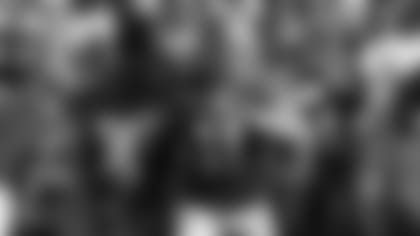 "I thought he did a good job," Singletary said. "I mean, obviously there are some plays he'd like to take back. It's a work in progress, but I'm very proud of what he's been able to do and the decisions that he's been able to make. He and Jimmy Raye continue to work together, continue to build a relationship. Alex continues to let Jimmy know, 'Hey, this is what works. This is not as good.' So, I'm excited about that, because the more that relationship develops, the better our offense is going to become."
For Smith, it was simply a step in the right direction.
"I just felt better about seeing what I see out there. Understand it, trusting it and pulling the trigger," Smith said. "Before, when I was younger, sometimes you don't see things clear, don't trust it and hold on to the ball a bit longer. You're tentative, things like that. I have a better grasp of seeing things, reacting to them and cutting loose."