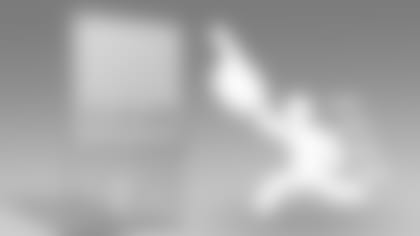 CLEAR SCORES WITH 49ERs TO PROVIDE FAST PASS ENTRY TO CANDLESTICK PARK FOR CLEAR MEMBERS*
Clear,® the leader in providing fast pass access through airport security in major airports nationwide, announced today it has forged an exclusive partnership with the San Francisco 49ers that enables Clear to deliver its industry-leading benefits to the team's legions of fans. With the partnership, all Clear card members will enjoy expedited entry to 49ers games at Candlestick Park, as well as fast access through Clear's special security lanes at 18 airports nationwide, including the Bay Area's three airports -- San Francisco International, Oakland International and San Jose Airport.
Participating San Francisco 49ers fans will receive a Clear membership card that grants them exclusive access to Clear's new "fast pass" entry lane located at Gate A in Candlestick Park. Fans with the Clear card will also benefit from a 15% merchandise discount at the 49ers online team store. Fans can purchase a one-year 49ers-Clear membership card for $128 and begin enjoying its benefits at the first home game on September 7, 2008.
"Our exclusive partnership with the historic San Francisco 49ers represents a significant expansion of our fast pass program from the airport environment into the world of sports and entertainment venues," said Clear's CEO Steven Brill. "Only Clear cardholders will have guaranteed access to Clear's three Bay-area Airports, and we're excited to bring the Clear benefits to loyal 49ers fans, beginning with the 2008 season."
"We're extremely pleased about this new partnership with Clear. It will enable members not only to expedite their entry into the stadium, but also all three Bay Area airports" said Jim Mercurio, Director Stadium Operations for the San Francisco 49ers. "Members are still required to go through the established NFL Security requirements, but we expect that they will appreciate the convenience of this new program."
Clear will open an enrollment center at Candlestick Park where fans can apply for the membership card that provides access to the stadium and Clear's 18 participating airports, nationwide, including those in the Bay Area. Beginning today, fans can also sign up for the card at www.flyclear.com 
Clear members are pre-screened and after application completion, which involves providing iris and fingerprint images, receive a card that allows exclusive access to Clear's security lanes nationwide. Clear lanes, which feature concierge staff whose assistance speeds throughput while making the experience far more pleasant, are already operating in airports in Cincinnati, Denver, Indianapolis, New York's JFK and LaGuardia, Oakland, Orlando, San Francisco, San Jose and Washington DC's Reagan National and Dulles airports, among others.
About ClearClear, operated by Verified Identity Pass, Inc., has signed up more than 200,000 travelers nationwide. Clear cards are accepted at 18 U.S. airports: Albany, Cincinnati, Denver, Indianapolis, Jacksonville, LaGuardia (Central Terminal B and Terminal D), Little Rock, New York JFK (Terminals 1, 2, 4 and 7), Newark (Terminal B1 and B2), Oakland, Orlando, Reno, Salt Lake City, San Francisco, San José, Washington, DC's Reagan and Dulles, and Westchester. And, soon, Clear lanes will open at Atlanta's Hartsfield-Jackson International Airport. Clear members are pre-screened and provided with a high-tech card which allows them to access designated security lanes nationwide for an annual fee of $128. Clear members pass through the security checkpoint faster, with more predictability and less hassle. Applicants start their enrollment at flyclear.com and complete the process at an enrollment location where their fingerprints and iris images are captured and their identification is validated. Clear's registered traveler program has been operational since July 19, 2005. For more information, please visit: http://www.flyclear.com