The NFL Playoffs begin in January. But for the 49ers, one of three teams contending in the NFC West, that win-or-go-home mentality will truly start this weekend.
The 49ers are within two games of the division-leading Seattle Seahawks and St. Louis Rams and each team has at least two divisional games left on their schedules.
The divisional standings could look much different after the final four games of 2010. But in order to turn things in their favor, the 49ers will need a stronger performance than the one they put together in a 31-6 Week 1 loss in Seattle.
The Seahawks have improved along the way and could take sole possession of first place with the win; division-co leaders St. Louis face a tough road contest this weekend in New Orleans.
A win over Seattle won't come easy for the 49ers however. The Seahawks have proved to be a resilient team under coach Pete Carroll. They were in a 14-point hole last week against Carolina, but dug themselves out with 31 unanswered points to get to the .500 mark at 6-6.
Toughness will be needed once more from the Seahawks as they look to take control of the divisional race by putting the 49ers three games back with three to play.
On OffenseSeattle's running game has picked up in recent weeks, as evidenced by its 161-yard, three-touchdown performance last week against the Panthers. Marshawn Lynch, who was acquired in early October from Buffalo, had his best game as a Seahawk carrying 21 times for 83 yards with three rushing scores. It was the first time in 53 career games that the 5-foot-11, 215-pound, four-year pro had rushed for three touchdowns in a single game.
Lynch's progress made up for a less than stellar performance from reliable veteran quarterback Matt Hasselbeck. The 12-year pro completed 17-of-30 passes with no touchdowns and two interceptions, posting a quarterback rating of 53.3. At 35, Hasselbeck's experience sets him apart from all other quarterbacks in the division. He's the only NFC West signal caller to have gone to a Super Bowl, or won a playoff game for that matter.
Hasselbeck will likely not have all of his perimeter players at full-strength on Sunday though. Wide receiver Mike Williams suffered an ankle sprain on the team's third offensive play last week and did not return. Fellow wideout Ben Obomanu suffered a severe right hand laceration last week that required several stitches.
The potential of losing both players this Sunday could be costly.
Williams has been a candidate for the NFL's Comeback Player of the Year Award (52 catches for 654 yards and one touchdown catch, which came against the 49ers), and Obomanu has stepped up recently as a No. 2 wideout, becoming the team's downfield threat. He leads Seattle with 19.5 yards per reception and has 16 of his 22 receptions in the past five games.
Tight end John Carlson missed last week's game with an injured hip flexor. In his place, Cameron Morrah caught three passes for 69 yards, one of which went for 36. Carlson only has 26 catches this season after posting back-to-back 50-plus reception seasons to start his NFL career.
Also struggling is a Seahawks offensive line which has allowed 28 sacks this season, tied for 10th-worst in the NFL. Rookie left tackle and sixth-overall pick Russell Okung has only made six starts this season, due to an ankle injury that's hampered him all year long.
He's not the only lineman to miss time. Seattle has used 10 different combinations on the offensive line this season.
On Defense
Seattle's defense dominated the 49ers the first time the teams met. They held the 49ers to 1-of-15 on third-down conversions, returned an Alex Smith interception for a crucial touchdown in early in the second half, and allowed the 49ers to run for exactly 49 rushing yards.
Since then, the Seahawks have slid back. As of Tuesday, they find themselves as the league's 30th overall defense, allowing 389.3 total yards per game. That once-vaunted run defense has also regressed, now ranking 21st, giving up 121.3 rushing yards per game.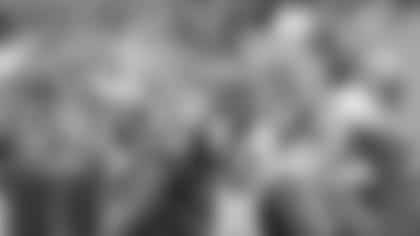 Struggles in the secondary have also been an issue for Seattle as the unit ranks 30th in the NFL, allowing 268.1 passing yards by opposing quarterbacks. The Seahawks have 10 interceptions on the season, but half of them have come from rookie safety Earl Thomas.
Linebacker Lofa Tatupu picked one off last week and returned it 26 yards for a touchdown after correctly reading a Jimmy Clausen pass intended for a fullback.
Tatupu has enjoyed a nice bounce-back season after an injury-filled 2009. He's fourth on the team with 64 tackles, behind team-leader David Hawthorne's 79 stops from the outside linebacker position.
Nose tackle Colin Cole, who's missed the past five games with an ankle injury is expected to return to practice this week. Former 49er, Kentwan Balmer is now in the Seahawks starting defensive lineup and has 27 tackles and zero sacks. Seattle's other defensive end Chris Clemons leads the team with 8.5 sacks and should present a good test for veteran 49ers tackle Barry Sims.
Another pass rusher for Seattle comes from the back end of the defense. Safety Lawyer Milloy ranks third on the team with four sacks this season, tying the best single-season output of his 15-year career.
With Smith back in the 49ers starting lineup this Sunday, locating Milloy's whereabouts will be key, so will capitalizing on all opportunities inside of Seahawks territory. The 49ers went 0-for-3 scoring touchdowns in the red zone when the team's first met in September.
Smith went on to throw eight red zone touchdowns in six starts following the defeat. The 49ers are hopeful that trend continues when their unofficial playoffs begin.