It was Seattle's fourth win of the season in Jim Mora's first season as their head coach, with the other wins coming over the Detroit Lions and the Jacksonville Jaguars. Though it may not have been the type of the season the Seahawks were planning on having, squandering the 49ers chances of getting in the playoff hunt is certainly a reason to be motivated for Sunday's second meeting between the two teams this season.
The first time the two teams met, the 49ers outgained the Seahawks 379-283, in a 23-10 victory at Candlestick Park. But a lot has changed for both teams since then.
On OffenseSeattle got a boost against St. Louis from backup running back Justin Forsett, who has been filling in for the injured Julius Jones. Forsett rushed 22 times for 130 yards and picked up two rushing touchdowns against the Rams. For the season, he's rushed for 385 yards on 67 carries, averaging 5.7 yards per carry with a team-leading four touchdowns. Jones leads the teams with 392 yards, but has needed 107 attempts to do so.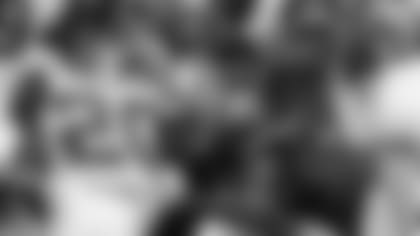 With Forsett eating up yards and controlling the tempo of the game, Matt Hasselbeck didn't have to over-exert himself to pick up the win. He completed 14-of-25 passes for 102 yards in the victory.
Hasselbeck hopes to play a full game against the 49ers this time around, as he was the recipient of a devastating goal line hit from linebacker Joe Staley which cracked two of his ribs. Hasselbeck was 10-of-18 for 97 yards before the injury. He missed the next two games, but has thrown eight touchdowns and five interceptions since his return.
The ground game wasn't much more effective against the 49ers this first time around, but could improve with Forsett having recent success. Seattle totaled 66 yards on 23 carries back in late September, averaging less than three yards per carry. Forsett finished with 35 yards on five carries, and Jones rushed eight times for only 11 yards.
Forsett was effective more so catching passes out of the backfield against the 49ers, where his six receptions went for 57 yards. Free agent acquisition T.J. Houshmanzadeh had four catches for 62 yards that day and has been a consistent target leading the team with 56 catches for 632 yards on the season. Nate Burleson is right behind with 55 catches for 708 yards. Houshmanzadeh, Burleson and tight end John Carlson all have three touchdown receptions.
On DefenseFrank Gore had touchdown runs of 79 and 80 yards the last time he faced Seattle's banged up defense, finishing the day with 207 yards on 16 carries. It wasn't his best single-game performance, but that too came against the Seahawks in 2006 when he rushed for 212 yards.
For whatever reason, Gore likes rushing against the Seahawks.
Lofa Tatupu, Seattle's Pro Bowl inside linebacker wasn't able to play against the 49ers the first time around and that will be the case again as he was placed on injured reserve with a torn pectoral earlier in the season. David Hawthorne has stepped in for Tatupu and has done a monster of a job in his place.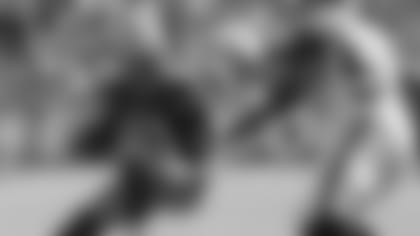 He is tied for the team lead with 78 tackles and leads the Seahawks with 65 solo stops, three interceptions and 4.0 sacks.
Hawthorne is joined by rookie Aaron Curry, who has performed well as the No. 3 overall pick in the Draft. He's third on the team with 54 tackles. He also has 2.0 sacks, five tackles for loss and two forced fumbles.
Seattle's other main playmaker is free safety Jodan Babineaux who is tied with Hawthorne with 78 tackles and also has two interceptions. He led all Seahawks with eight tackles in the Week 2 meeting against the 49ers.
One area of Seattle's defense that was successful against the 49ers was the pass rush. Defensive end Lawrence Jackson picked up two of the team's four sacks against quarterback Shaun Hill. But this time around, the Seahawks will face a re-vamped 49ers offense with a more mobile quarterback in Alex Smith.
Seattle's entire defense will have a lot of studying to do as the 49ers have shown the ability to pass the ball out of a spread attack in recent weeks. The same can be said for the 49ers, who will have to prepare for an up-and-coming running back and a veteran quarterback who has always played well against them.