When the NFL's second-best running team travels to the Bay Area to take on the league's second-best rush defense this Sunday at Candlestick Park, something has to give.
It's just a matter of which side will cave.
The Tennessee Titans present a unique type of running threat with quarterback Vince Young inserted into the lineup, along with the NFL's leading rusher, Chris Johnson and a bruising backup in LenDale White. All three players have shown the ability to make big plays any time they touch the ball.
But in the mind of the 49ers defense, it might not be such a bad thing that Tennessee prefers a run-first offensive attack. That type of game plan plays right into the strength of the 49ers defense.
Only the defending Super Bowl champion Pittsburgh Steelers rank higher than the 49ers in stopping the run. And only the Steelers have given up less first downs via the run (26) than the 49ers (30), who have held opponents to a stingy 84.9 yards per game.
One of the biggest reasons for that success has been nose tackle Aubrayo Franklin, who teammate Joe Staley called, "one of the best nose tackles in the game."
"He just gets the job done in an awesome fashion," the 49ers Pro Bowl linebacker said of the man who frees him up from opposing blockers. "He's not a 360- or 370-pound tackle who will bull-rush you. He plays with fundamental technique and he's sound… He's the guy.
"I mean, I wouldn't trade him for any other nose tackle. That man can play."
Franklin leads all 49ers linemen in tackles (43) and tackles for loss (4.5), and leads all nose tackles in the NFL with 2.0 sacks.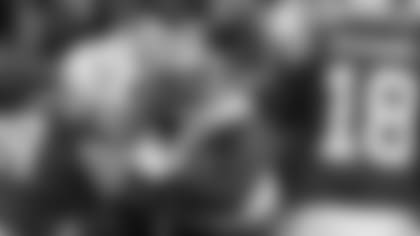 And while Franklin might not earn a lot of attention from fans when it comes to Pro Bowl voting, players and coaches around the league are well aware of his talents as demonstrated by Willis' comments. Likewise, Franklin is equally pleased to play with players like Willis and the 49ers other inside 'backer, Takeo Spikes.
"I appreciate Pat saying that and I love playing with those guys too," Franklin said. "They always give me credit and most people don't recognize what I do, but those guys are always giving me some recognition which is nice."
So far this season, Franklin and company have yet to give up a 100-yard rushing game to an individual back. And that includes going against the likes of Adrian Peterson, Steven Jackson, Michael Turner, Steve Slaton and Joseph Addai.
"Keeping their main rusher under the 100-yard mark is one of our No. 1 goals going into our game plan every week," Franklin explained of how the unit has been so successful against some of the NFL's premier rushers. "We focus on that because if we get teams into third-and-long situations, we have guys on the back end who can cover and we have guys inside and outside who can rush the passer."
Franklin said the team's previous success should come in handy against Johnson.
"He's not the like the first great back we've faced this year. I guess the list just goes on."
For Franklin and his teammates to snap a three-game slide, having another big performance against Johnson and the Titans rushing attack will be needed.
"He's got great speed and he's got great vision," defensive coordinator Greg Manusky said of what makes Johnson great. "He sees things and he can react fast. We have to bottle him up as much as we can."
Johnson enters Sunday's contest, leading the NFL in rushing yards with 824 yards, with 228 of those yards coming from his 24-carry performance against the Jacksonville Jaguars last Sunday.
The 49ers will also have to account for Johnson's backup, LenDale White, who finished third in the NFL with 15 rushing touchdowns last season. So far in '09, White has only 195 yards on 52 carries and one touchdown.
And just like his backfield mates, Young presents a duel-threat from the quarterback position with his scrambling and overall play-making ability, something the 49ers have yet to see from an opposing quarterback this season.
"He's got a very good arm and he can also run the ball," Manusky noted. "You have to get around him, you have to swarm him and you have to plaster their receivers on the back end. It's just a different threat."
Young's college teammate for three years at the University of Texas, 49ers cornerback Tarell Brown, is the most familiar with what Young can do on the football field.
Although Young has had his struggles, he's 19-11 as a starter and has picked up the Titans only win of the season so far.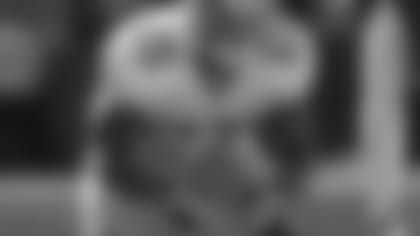 "I have a lot of respect for him. He's been an amazing player his whole life and I think he'll do some great things," Brown said. "We're friends off the field, but when we're on the field we're no longer friends."
Although the 5-foot-10, 193-pound corner has a passion for tackling, he won't take it easy on his old teammate, especially since he was never allowed to hit his own quarterback in practice. Out of all the 49ers defensive players, Brown best knows what Young can do on the fly.
"If we keep him in the pocket that will be a positive thing for all of us," Brown said. "By doing that, you keep him from scrambling and making plays with his feet."
Brown fared well in his first start of the season against the Indianapolis Colts last week. The 49ers will need more of that kind of play from Brown, with Nate Clements out 6-8 weeks with a fractured scapula.
"You have to make the most of every opportunity that you get," Brown stated. "For me, this is my opportunity and I have to seize the moment."
Without Clements' in the lineup, Brown figures to bring the same physical tackling style to the cornerback position while trying to perform at a high level.
"T. Brown played pretty good," Manusky said of Brown's play against the Colts. "I'm expecting big things from him now that Nate's down right now. He'll pick up his performance each and every week and get better at it."
No matter what level of defense, the 49ers have to be ready to make plays against Tennessee's running game. Defensive linemen, linebackers, corners and safeties will have to be active if the 49ers want to get back to the .500 mark.