It's been quite a whirlwind for the 49ers rookie class ever since they heard their names called at the 2009 NFL Draft.
From waking up at the crack of dawn so they can lift weights before minicamp and organized team activities to figuring out the best way to blend in with their veteran teammates – the newest members of the 49ers roster have had a lot to deal with in their new surroundings.
At the second day of a four-day OTA session that followed a three-day mandatory minicamp, the rookies all echoed the same sentiments on the importance of building on their performances from day-to-day. But at the same time, they're all taking inventory on what they need to improve on from watching practice film in the various team and position meeting rooms.
"It helps a lot being able to practice every day like we have been, because our focus is learning the playbook and giving our all in practice," third-round draft pick Glen Coffee said. "Our main goal is to get prepared for the season, so we have to get to the point where we can play fast and know what every play is that is being called. And we also know what we have to do on each play."
Along with the former Alabama running back, the rest of the draft class share comparable thoughts on the transformation of becoming a professional athlete and the rigorous demands that it entails.
"It's just like a job like a 9-5 job, but there's a lot of physical activity involved," fifth-round pick quarterback Nate Davis detailed. "You have to be up early in the morning and your day takes a lot of hard work, but we're fortunate to play football, the game that we've all loved since childhood."
Familiarizing themselves with life in the NFL has been quite the challenge for the 49ers newcomers. Typically you can find them walking around the team facility carrying playbooks the size of two college textbooks, which they are responsible for learning each page. But it's something they know they must conquer.
"I'm taking things one step at a time," seventh-round pick free safety Curtis Taylor said. "There are a lot of things to retain, but you have to make the time to study back at the hotel and be prepared for the next day of practice. It's all in the challenge and I'm up for it."
The rookies are away from their loved ones in a new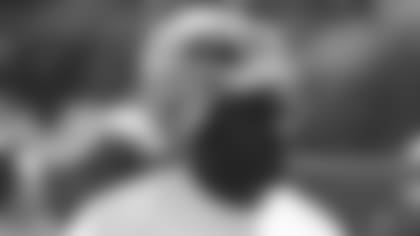 city and bonding with each other as they're experiencing similar emotions is a necessity. Another must is learning how to acclimate themselves with the work habits of their veteran teammates and using all the various training equipment at their disposal.
"Most people say practicing every day will get you tired, but having our training room with the hot and cold tubs and steam room knocks the soreness out of you," seventh-round pick defensive lineman Ricky Jean-Francois explained. "As a rookie, those things are very helpful, because you get to see what you need to do on repeated days. It becomes a repetition and like coach [Tomsula] says to me, 'If you keep doing things over and over it becomes a habit and then you don't have to think about it.'"
With the right attitudes and a common bond, the rookies will look to make a habit of making big plays to help the 49ers once the season rolls around. Until then, they'll continue to pay their dues and soak up as much information as they possibly can.
After Tuesday's OTA workout, 49ers.com caught up with all of the 49ers seven draft picks and asked each of them, "How's the transition from being a student-athlete to a professional athlete gone so far?"
Here's how each of them answered:
First-round pick No. 10 overall, Texas Tech wide receiver Michael Crabtree
"It's football to me, which is the game I love. It's not a big difference compared to college, because we worked hard on getting better there too. A big difference here is the talent level. Everybody here is really good and in college you didn't have as much talent as we do here. I feel like everyone brings something to the team that makes us better and it's a blessing to be here."
Third-round pick No. 43 overall, Alabama running back Glen Coffee
"It's been a good transition for me, because I feel like the vets here want us to succeed. They're doing everything they can to help us make a smooth transition from college to the pros. It's been going good so far."
Fifth-round pick No. 146 overall, Pittsburgh linebacker Scott McKillop
"It's mentally tough, physically tough and it's draining. It's hard. It takes you to another level mentally. You have to get used to it because things move fast. It's a new system that you have to pick up and you have to get comfortable with what you're doing on the field."
Fifth-round pick No. 171 overall, Ball State quarterback Nate Davis
"It's been hard because we're putting in new things every day. You only have the night before to pick the new things up, so you really have to study your playbook. Then you get a new selection of plays to learn the next day and you have to be able to keep on studying so you can get better."
Sixth-round pick No. 184, Fresno State tight end Bear Pascoe
"I don't know if you really can put it into words. When we first started in the rookie minicamp things were rough for me personally. We were moving at such a fast pace and there was a lot of information coming at us in a short amount of time. But it seems like in the last couple of days, everything is starting to click for me, especially in the run game and I've been doing better. Probably one of the biggest differences from the college game to the pros is the level of competition in practice. Here we know how to practice."
Seventh-round pick No. 219 overall, Louisiana State free safety Curtis Taylor
"I'm enjoying it. I'm taking it all in and taking a big deep breath when I get the time. But it's a big difference than playing in college because this is a business. It's all business for us. From meetings to practicing to lifting weights to conditioning you have to treat it like a business. But I'm enjoying myself and I'm working to get better."
Seventh-round pick No. 244 overall, Louisiana State defensive lineman Ricky Jean-Francois
"You have to come in here already having the right kind of focus and not come in here just because you were drafted or signed as a free agent. You haven't made it yet. You still have to bust your tail and get in the weight room every day at 6:30 in the morning. And then you have to go to practice ready to get better. It's the little things that matter and you have to keep doing them over and over. Once you get the opportunity to be here, you might as well make it worth it by giving your best effort in everything."
For the second day in a row, the offense and defense competed in various two-minute drill scenarios. The first of which had the offense drive from the 34-yard line with 2:10 on the clock and one timeout left.
On the very first play, Alex Smith completed a 30-yard pass to wide receiver Michael Spurlock, who beat cornerback Tarell Brown on a skinny post from the left slot.
While it looked like the offense was about to get the winning touchdown after one play put them in field goal range, the defense came up with a couple of nice plays and forced the offense to convert on fourth-down. Because the defense sent pressure, Smith had to get rid of the ball quickly. He threw in the left flat to Frank Gore, but cornerback Dre' Bly was there to make the tackle and end the offense's drive.
The second team offense was faced with the same situation and began to move the ball right away with, Coffee catching two swing routes in the right flat from Shaun Hill.
Later, Hill completed a deep dig route to Brandon Jones, who beat the coverage of undrafted rookie cornerback Jahi Word-Daniels for a 20-yard gain. Immediately after, the offense used their timeout.
After another completion which put them first-and-goal, the offense spiked the ball to kill the clock. On second and goal, Hill found wide receiver Dominique Zeigler in the back of the end zone for a touchdown. Zeigler lined up the right slot and beat the opposing cornerback off the line and then was able to slide past the linebackers to haul in Hill's pass.
As the team jogged off the field from regular team work to the sideline to set up another two-minute drive scenario later on, running backs coach Tom Rathman said lightheartedly to secondary coach Vance Joseph, "No walking, that includes coaches!"
The second scenario of two-minute drives included 1:46 left on the clock and the ball spotted again on the 30-yard line. But this time, the offense needed a field goal and had only one timeout left.
On the first play Josh Morgan ran a comeback route, but one of his air Jordan football cleats came off mid-route. The loss of shoe caused Morgan to slow down coming out of his comeback route and almost allowed safety Lewis Baker to make an interception.
In the same drive, on fourth-down Smith hit tight end Vernon Davis over the middle for a 30-yard gain. Because of the situation it earned play of the day honors. Davis sped past Manny Lawson to make the impressive catch. The offense didn't huddle after the catch and tried a similar play, but Smith's pass just came off Davis' fingertips. However, the initial catch put them in field goal range, and Nedney trotted out and connected on the simulated game-winning field goal.
Towards the end of practice, Hill threw a swing route to Gore in the right flat and proceeded to try and block outside linebacker Parys Haralson. After the play, both Hill and Haralson had a good laugh about it.