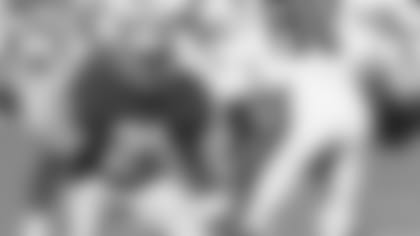 With Jerry Rice being inducted into the Pro Football Hall of Fame next week, 49ers.com caught up with several of his former teammates to get their reflections on the legendary wide receiver. Cornerback Eric Wright played with Rice for six seasons, and the two won two Super Bowls together. Here is what Wright had to say about Rice's induction into the Hall of Fame.**
Bill Walsh knew what he was doing when he drafted Jerry Rice. Jerry had a lot of numbers in college. He had a great coach at Mississippi Valley State and a great quarterback and they had a great system there. But Bill saw something that nobody else saw when he drafted him. I think Bill knew how special Jerry could be.
But it didn't start well for Jerry. I remember he was having such a tough time catching the ball when he first got here. He was behind guys like Freddie Solomon and Dwight Clark, and he wanted to prove he belonged with them. He put a lot of pressure on himself and he probably started to over-think every situation. I can remember he was dropping balls he never dropped in college.
But it didn't take long for things to start going right for him. Pretty soon he started catching everything. I really think he grew a lot from his early struggles— it really motivated him.
I went against him a lot in practice. He made me better and I made him better. In fact, he made all the defensive backs better and we all made him better. We didn't shy away from him and he didn't shy away from us.
I got to watch him progress and get better from up close. Even though he struggled early on, he could always catch the ball. The biggest thing for him was learning how to read defenses and run routes. Jerry wasn't a burner, he wasn't an all-out speedster. But he sure could run routes. Every time he would make his patterns look alike, so you never could get a read on him. You never knew what pattern he was going to run. He always gave you the same look. You could guess, but you never guessed right. He never ran the route you thought it was going to be.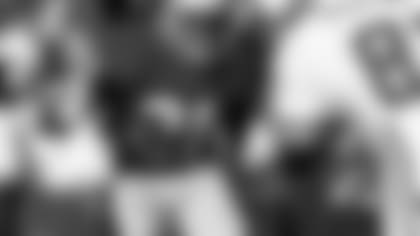 That's part of what made him so great. It's a combination of being able to run routes, disguising his routes, reading the defense, catching the football, being able to go across the middle and hold on to the football, and being able to take a lick. He could do those things, and he wasn't scared to go into the danger zone.
I'm going to be there in Canton when Jerry gets inducted, and I know he will have a great speech. But he wasn't always so good at public speaking.
I can remember when he was younger and he did his first public speaking appearance. It was on top of the hill at Daly City and he was doing something for an automotive company. He couldn't pronounce the company's name correctly to save his life. This is a guy coming from the South, and I don't think he had been around their products before. We all gave him a hard time in the locker room; we just lit him up on that. But that was a long time ago and I'm sure he'll do great when he speaks to those people at the Hall of Fame.
Jerry was just one of those guys who was born to do what he did. Nobody has the numbers he has and he deserves this. I'm honored to have been his teammate.