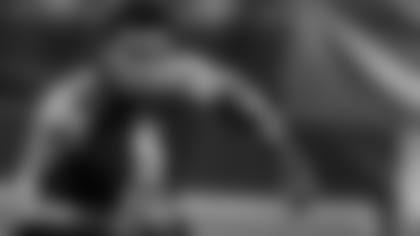 USC tackle Charles Brown was one of the top performers at his position during his college career. Get to know more about him by reading his comments to the media at the 2010 NFL Scouting Combine.Q: What are some of the things that make a great offensive lineman?**A: Strength, leverage, being competitive, being able to vibe with the rest of the linemen and getting the calls together, just being able to work as a group with the O-line.
Q: How was the transition from being a former tight end to a college tackle?A: It was real smooth. (As a tight end) I wasn't getting separation from the linebacker so I knew right there.
Q: Did it all come naturally to you once you became a tackle?A: Pretty natural. I had a lot of work to do, though. (USC offensive line) Coach (Pat) Ruel helped me out with that.
Q: Can you talk about the tragedies with your family, your father dying when you were younger and your mother suffering two aneurysms and being left partially paralyzed?A: It has made me mature a lot, I have learned how to get past things and keep going and not let it get to you too much.
Q: How old were you when you father passed and how did you get through that?A: I was 13-years-old. It was tough, but I had a lot of family with me and my mom took care of me. I didn't do it all by myself.
Q: Does that make the adversity of succeeding at the NFL level seem smaller?A: No, definitely not. It is still a lot of competition and it is two different types of things. It is going to be hard.
Q; How is your mother doing now?A: She is doing a lot better than she was a while back. She is still in a nursing home now, out in West Covina, so I am working on getting her out of that.
Q: How does it feel that you are on the cusp of being able to make things feel different with your family situation and helping your mother?A: It feels good. I don't want to talk too much about it and jinx it. But it feels great. It feels real good.
Q: How many sacks did you give up last year? And when was the last time you gave up a sack?A: Zero (last year). Probably about Week 4 in my junior year (was last time surrendering sack).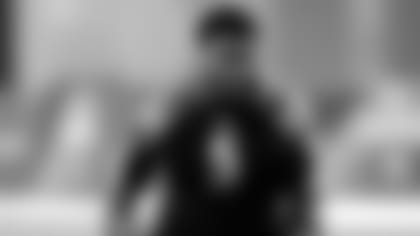 Q: What will the team that drafts you get?**A: They will get a real good pass-protector.
Q: How did USC prepare you for the NFL?A: It prepared me a lot because Coach Carroll had NFL experience and Coach Ruel had NFL experience and we ran an NFL-style offense so I think I will be pretty prepared.
Q: Where do you think you fit in this year's draft with the offensive tackles?A: That is not a question for me. That is a question for the scouts. I haven't really watched everybody else.
Q: Going up against guys like Everson Griffin and Clay Matthews (Green Bay Packers), how did they help you?A: They helped me out a lot. Everson and Clay are the best D-ends I have ever seen in college. I got to see them every day in practice so it made me a lot better.
Q: Can you put on more weight if a needed you to?A: Yeah, I definitely could. I just didn't have any money at 'SC to pay for my meals. One meal a day.
Q: Do you keep in touch with former teammates, guys like Chilo Rachal?A: I think he is great. I only watched like two games this year but he has a lot of power. I watch Sam Baker a lot. That is like my mentor football-wise.
Q: What do you need to work on?A: I believe I do pretty well with my footwork in run-blocking and pass-blocking. But I need to improve my hands, speed and targeting on run-blocking and pass-blocking.