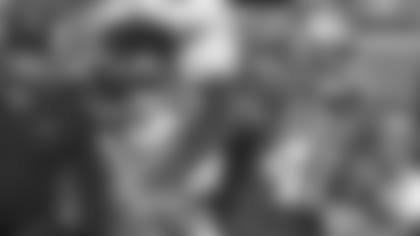 Q: What position on the football field is the easiest to play?**
A: The easiest position would probably be defensive line. All you have to do is rush the quarterback or see if it's a run play. There's not a lot of plays you need to know to play those positions.
Q:How long have you been playing football for?
A: I've been playing football since I was nine-years-old.
Q: What is your favorite stadium you've ever played in?
A: We've played in a bunch of great stadiums, but nothing is better than playing at Candlestick in front of your home crowd.
Q:What is your fondest football memory?
A: It would have to be my first year of Pop Warner when I scored my first touchdown. I remember my mom and grandma being there and being so happy. It was probably my best football memory.
Q:What was the best summer camp/summer vacation you ever went to?
A: We used to go to the summer camp of our local church. It was a fun place to be because you knew everyone from the neighborhood would be at the camp. That was the best part of summer every year, when we went to the church's camp.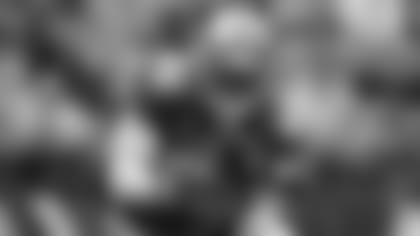 Q:What was your favorite toy?**
A: It was the Sega Genesis video game.
Q:What was your favorite and least favorite food?
A: I hated eating pork and beans – I thought that food was nasty. My favorite thing was Rice Crispy Treats Cereal.
Q: Who was your favorite teacher?
A: Mr. Johnson, my third grade teacher, who passed away.
Q: Did you get along with your siblings?
A: Of course. My brother Anthony Walker and I, we get along… sometimes.
Q: What was your least favorite chore?
A: Wash the dishes! I still don't like to wash the dishes now!