Both the San Francisco 49ers and Green Bay Packers are coming off important home victories last week. And both squads will look to stay in the playoff hunt with a much needed win when the 49ers visit the Packers this Sunday.
The Packers like the 49ers remain in the playoff mix, but they're mostly a threat for a Wild Card berth as they are three games behind the NFC North leading Minnesota Vikings who won both head-to-head meetings with Green Bay already this year.
Both teams will be looking to keep pace with the upper echelon teams of the NFC in an important mid-November matchup.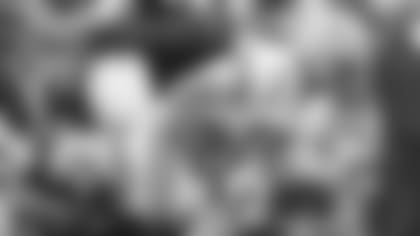 Quarterback Aaron Rodgers has done a nice job taking over the reins from Brett Favre two seasons ago. Replacing a legend is certainly not the easiest task, but under Rodgers the Packers have the 8th ranked offense in the NFL. Thanks to the 11th ranked passing attack, the Packers are never out of any game because of Rodgers' playmaking ability. This season he has completed 189-of-296 passes for 2,444 yards, with 17 touchdowns and five interceptions. Rodgers' 63.6 percent completion percentage also ranks 10th in the NFL.
Green Bay has the threat of a run game too with bruising running back Ryan Grant in the backfield with Rodgers. Grant has 700 yards on 168 carries (4.2 per carry) and four touchdown runs.
Grant's between the tackle running style fits nicely in the Packers play-action passing game. With Grant giving defenses something to think about, Rodgers has thrown touchdowns to seven different receivers.
Veteran wide receiver Donald Driver has the most with four of his 41 receptions going for scores. He's also accounted for 663 yards (16.2 per catch) while maintaining his status as the team's No. 1 receiver.
The team's other leading touchdown receiver comes from an unexpected source in converted linebacker turned tight end Spencer Havner, who's tied with Driver for the team's lead. Havner has come on to be an unsuspecting red zone threat in recent weeks. Four of Havner's seven career receptions (all from this year) have gone for touchdowns.
Besides Driver, the Packers feature a plethora of talented wideouts, with Greg Jennings (38 catches for 543 yards and two touchdowns) and James Jones (14 catches for 280 yards and three touchdowns) also being top targets for Rodgers.
In addition to the receivers and the converted linebacker, Rodgers has two other tight ends at his disposal. Veteran Donald Lee is third on the team with 26 catches for 202 yards and second-year tight end Jermichael Finley has 17 catches for 260 yards one touchdown.
The only major problem the Packers offense has had this season is poor pass protection, giving up a league high 41 sacks. Injuries have hampered the unit all season, forcing the team to call upon veteran tackle Mark Tauscher off the street to help out with depth. Rookie T.J. Lang has stepped in at right tackle opposite of Chad Clifton, but has struggled at times. The group allowed four sacks against the Cowboys last week with what will likely be the same lineup this Sunday.
On DefenseThe Packers switched to a 3-4 defensive scheme in the offseason and are already seeing dividends from what was likely a long offseason of adjusting their personnel to fit the scheme.
Green Bay ranks as the NFL's No. 4 overall defense (4th against run, 6th against pass) allowing 282.3 yards per game. The Packers solidified their ranking by holding the Cowboys' high-powered offense to 278 total yards and seven points.
Veteran cornerback Charles Woodson led the way, creating three turnovers (two forced fumbles and one interception) in the win. The Packers also sacked Tony Romo five times while putting a stop to the Cowboys' four-game win streak.
Green Bay's defense is led by inside linebacker Nick Barnett , who leads the team with 59 tackles (49 solo) with six tackles for loss and 3.0 sacks. Outside linebacker A.J. Hawk is second with 47 tackles and Woodson is third with 44 stops.
The former Heisman Trophy winner leads the teams with five interceptions, and is followed by cornerback Al Harris and free safety Nick Collins' two interceptions.
The Packers have 18 sacks this season, with rookie outside linebacker Clay Matthews leading the way with 4.0 of them. Defensive tackle Cullen Jenkins is second with 3.5 sacks, followed by Barnett's 3.0 and outside linebacker Aaron Kampman who has 2.5. Kampman, a former defensive end, has had a difficult time with the scheme change. He didn't play against the Cowboys because of a concussion, but has not been ruled out for Sunday.
Facing an offense that scores 25.8 points per game and a defense that is coming off its best performance of the season should be quite the challenge for the 49ers.
On top of that, if you consider that the 49ers have lost six of their last trips to the state of Wisconsin, last defeating the Packers at Lambeau Field Nov., 4, 1990, Sunday's meeting presents a great chance to put a stop to that streak.
And of course, it's a chance to remain a relevant factor for postseason play.