 Gary Plummer played 12 NFL seasons, including four years with the San Francisco 49ers. The former linebacker was also a member of the 49ers Super Bowl XXIX championship team, and has been the team's radio color analyst since 1998. 49ers.com will catch up with Plummer every week this season to find out what he believes will be the keys to the 49ers upcoming game. Enjoy his fifth "Points of the Game" column of the 2010 season which breaks down the keys to the 49ers regular season opener against the Seattle Seahawks.Key to 49ers Offense vs. Seahawks Defense**It's the first game of the season, so the guys are going to be excited. I think the most important thing in this game is for the offense to keep its composure. This is a young group of guys. You have two starting rookie offensive linemen in Anthony Davis and Mike Iupati, and you have a wide receiver in Michael Crabtree who hasn't completed an entire season yet. The rest of the guys are fairly young too. So everyone will need to just settle down and maintain composure.
I'm interested to see how this group will handle adversity. We saw in the preseason with calls not getting in quick enough, and I thought they handled it pretty well. But the regular season is different.
Also, it's time for these players to make plays. This is it. We talked about it in the preseason, and  now it's the regular season – time to step up.
For a guy like Alex Smith, it's his time to shine. Some people might say, "Either you do it now, Alex Smith, or you don't." But if you're Alex Smith, you have say to yourself, "I now have the opportunity to run a pro offense like I've always wanted. I have everything I need. I have an offensive line. I have one of the best running backs in the game, the best tight end in the game and a couple of pretty good wide receivers. It's my time to be that guy." And I think he's ready for it.
Key to 49ers Defense vs. Seahawks Offense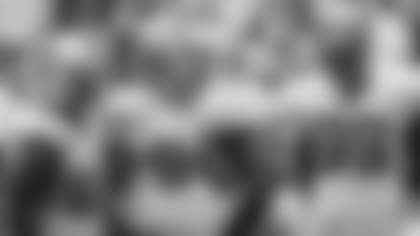 This 49ers defensive group is definitely going to be ready. There's a ton of veteran leadership on that defense – there is a leader in the secondary, a leader in the linebacking corps and a leader on the defensive line.
Plus, there is continuity. Across the board you haven't changed a thing. Same coaches, same starters and a lot of the same backups. That consistency makes a difference. It helps you hit the ground running. And these guys have been in the same defense for a while now, so they're jelling together. It's not just about having great players on defense, it's about playing together as a unit. And if the defense can continue to do that this season, if they can further develop that chemistry, this can be a great defense in 2010.
The main thing is not beating themselves. That's where the problems happen. But this unit is a veteran group so I'm not too worried about that. The big thing is that when a guy blitzes, everyone else needs to really play assignment-sound football. If one guy doesn't do his job in those situations it can cost you a touchdown, which can cost you a game.
This defense, led by defensive coordinator Greg Manusky, I believe it's ready to take that step forward towards being among the best defenses in the NFL. We'll find out in the game Sunday.
Key to 49ers Special TeamsThe guys that were on the fringe who made the team, a lot of those guys are going to be on special teams. They made the team because they proved to the coaches that they are reliable and they are going to give great effort, and great effort is probably the most important thing on special teams.
We saw a lot of that great effort in the preseason from guys like NaVorro Bowman, Phillip Adams, Diyral Briggs and Taylor Mays.  Those guys should be key special teamers throughout the season. They will be backups at their respective positions, and they'll contribute now on special teams while they learn more.
And when you're a young guy like that you don't just learn from the coaches, you learn from the veterans as well. I saw a lot of that in my playing days.  
I think Bowman is a great example because he's getting coached by two outstanding players in Joe Staley and Takeo Spikes. But while he's learning from them, he still has to play well enough on special teams to earn his place in the rotation.
I think a lot of guys forget that. I think a lot of guys think they can just bide their time until they get a chance to start. It doesn't work that way in the NFL. You better be great on special teams while you're waiting your turn to become a starter. One guy who comes to mind is Terrell Owens; he played special teams for two years before he played wide receiver. Had he not played special teams as well as he did, he may never have had that opportunity to become the dynamic player he is.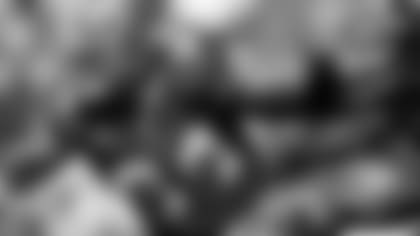 As far as matchups, I'll look to see how Justin Smith plays against Seattle's re-shuffled offensive line. He's a handful no matter who he's playing against. So it's going to be really tough for whichever guy gets lined up against him, whether its Stacy Andrews, Chester Pitts, Tyler Polumbus or Sean Locklear – especially Pitts and Polumbus because those guys haven't even been in Seattle for two weeks yet. So that'll be a good matchup.
Smith had a great season opener last year against Arizona, and if he has a performance like that again it would be great for the 49ers. If Smith can get in there, it will be interesting to see how Matt Hasselbeck responds. I imagine he will get hit early and often and I expect the Seahawks to try to keep a tight end on Smith's side, or maybe double team him or chip block him.
I'm also interested in watching two former 49ers Michael Robinson and Kentwan Balmer. Robinson is a guy who can be very dynamic on special teams and I'm sure he wants to prove to the 49ers that they made a mistake by letting him go. I believe there is a reason Balmer is no longer a member of the 49ers, so I want to see if the 49ers run at him. So there are games within the game that will be interesting too.
Coaching Point of the GameAnytime you play the Seahawks you have to expect their 12th Man to be a factor. It's always loud up there, and to prepare for that head coach Mike Singletary has been pumping in crowd noise at practice this week. It's great that he does that, but while it does help the preparation, you can never truly simulate crowd noise.
Crowd noise is big, and it's always interesting to see how the coaches prepare their players for it. A lot of these guys have played in it before, but it's always tough. The two players who may struggle with it are Davis and Iupati. They both played at smaller colleges so they've never really dealt with it before, so I'm going to keep an eye on them.
One thing a lot of people don't realize about crowd is that the Seattle defense is hearing the same noise and it's tough for them to make adjustments as well. So it comes down to hand signals. And someone as smart as Alex Smith should be able to pick up on those and exploit them.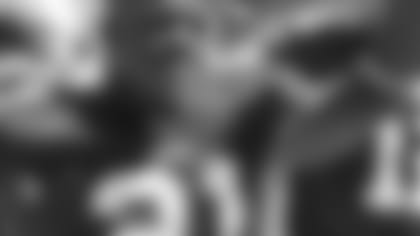 This is it. It's time to get started. We've all seen the predictions how the 49ers are supposed to win the West this year, and now it's time to prove it. This team is loaded on both sides of the ball with guys like Patrick Willis, Justin Smith, Takeo Spikes, Frank Gore, Vernon Davis and Alex Smith. Now it's time to put it all together.
Some people say put up or shut up, but I think that's looking at it negatively. I'd just say it's time to shine. It's time to go out and prove that you're the best in the West, and there's no better time to prove it than in the season opener, on the road in a harsh environment, against a divisional rival like the Seattle Seahawks.
To hear more from Plummer, tune in to the 49ers pregame radio coverage on 107.7 KSAN/FM "The Bone" starting at 10:00 a.m. with kick-off beginning at 1:15 p.m.