 Gary Plummer played 12 NFL seasons, including four years with the San Francisco 49ers. The former linebacker was also a member of the 49ers Super Bowl XXIX championship team, and has been the team's radio color analyst since 1998. 49ers.com will catch up with Plummer every week this season to find out what he believes will be the keys to the 49ers upcoming game. Enjoy his seventh "Points of the Game" column of the 2010 season which breaks down the keys to the 49ers Week 3 matchup against the Kansas City Chiefs.Key to 49ers Offense vs. Chiefs Defense**The key to me this week will be finishing in the red zone. It was an issue both weeks so far this season. I think the 49ers have been in the red zone seven times and they've turned the ball over on four of those possessions. It's really tough to score in this league, and you just can't turn the ball over in the red zone. You work so hard to get there, and it takes all of the wind out of your sails when you don't score.
This wasn't the case last season though; the 49ers were very good in the red zone in 2009. When they got down there they were throwing the ball to Vernon Davis a lot, and teams started to pick up on that.
And Kansas City is good at defending tight ends. In Week 1 against the Chargers, they literally had three guys on Antonio Gates in the red zone. It could hurt his numbers, but Davis should take it as a compliment when he's double-covered. When that happens, it frees someone else up one-on-one. The 49ers need to capitalize in those situations.
That's actually one of the reasons Frank Gore was able to catch that touchdown pass out of the backfield on Monday against the Saints. Jonathan Vilma is a Pro Bowl linebacker, but he couldn't handle Gore down there.
So while it may be frustrating for Vernon to get double-teamed like that, he knows it will free up some other guys. But now this team needs to find a way to get those other guys into the end zone too.
Key to 49ers Defense vs. Chiefs Offense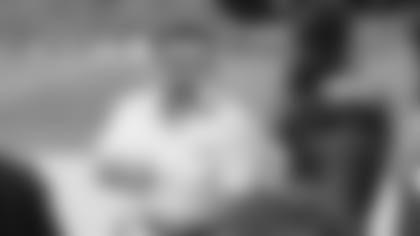 The Chiefs are a run-first team, and fortunately the 49ers strength is in their run defense. The run defense has been great since Greg Manusky became the defensive coordinator. It starts up front with Justin Smith, Aubrayo Franklin, Isaac Sopoaga and the rest of those guys.
I love the term defensive line coach Jim Tomsula uses to describe them. He says they're going to "bludgeon" the guys across from them. There's nothing sexy about it. There's nothing flashy. They're just guys who love to play smash-mouth football.
But these guys are smart too.
A lot of people don't think about defensive linemen as being smart, but those guys up front are students of the game and that is very important. They know their gap responsibilities, but they keep their leverage and get their hands free. There's a certain way to play against certain blocks, and these guys know what they're doing. How they play those blocks affects the linebackers too, and the front seven is playing well together right now.
The Chiefs passing game really hasn't gotten going this season, so the 49ers defense really needs to clamp down on the run and put Kansas City in third-and-long situations.
Key to 49ers Special TeamsThe Chiefs have one of the best coverage units in the NFL right now, both on kickoff and punt coverage. And they have Dexter McCluster, who returned a punt 94 yards for a touchdown against the Chargers in Week 1.  So this will be the toughest test thus far for the 49ers special teams.
It could be the deciding factor in the game. I really believe the 49ers will be able to take away the passing game and slow the running game. I think offensively the 49ers will be able to hammer the football the same way they did last week. But the question is, will they be able to go toe-to-toe with the Chiefs on special teams?
That could be the determining factor in this game.
One area that has been frustrating for me has been the return game. Unfortunately injuries to players like Ted Ginn Jr. and Kyle Williams have contributed to the lack of production back there, but whoever it is, needs to step up. The coaching staff needs find someone to put back there that they can trust to do a good job and help the 49ers win games.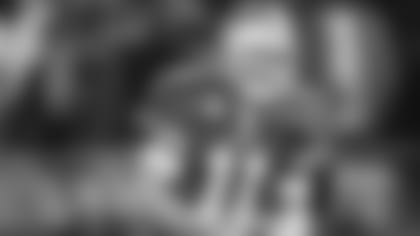 I'm looking forward to watching Alex Smith. I think he grew up last week. I think he opened a lot of eyes. There's only one way to be a leader, and it's not with your mouth, it's with your performance. And with that type of performance, leading your team 82 yards down the field late to tie the game, that goes a long ways towards establishing the leadership you need from your quarterback.
So I'd like to see if it is a sign of things to come or if it was a one-game wonder. And I don't think it was a one-game wonder. I think he will use that performance to springboard him to better things.
One thing that really stood out to me was the way he scrambled. In the past, we've seen an almost automatic response from him of rolling to the right every time he gets into trouble. So for him to step up in the pocket and then scramble left and pick up 24 yards on two plays, I thought that was a shining moment for him.
The rhythm of that entire series was fantastic. You could see that Alex could tell that he had the Saints defense on its heels. The confidence level he showed on that last drive, it was a defining moment. Now it's just a matter of building on that and being that guy week after week.
Coaching Point of the GameI think a big key to this game will be dealing with the noise at Arrowhead Stadium. I played there every year for eight years when I was in San Diego and it was tough. The Chiefs won a lot of games because of that crowd. When that team is winning, that place is almost as loud as Qwest Field in Seattle. Plus, there are going to be more people at Arrowhead than there were at Qwest Field. The communication is going to be tough. If it means that Alex is calling some of his own plays or a higher percentage of his own plays because of that noise, then that's what he is going to have to do.
However, sometimes you can use that crowd to your advantage, you take on an "us against the world" mentality. So I'll be interested to see what changes Mike Singletary has made since Week 1 in dealing with crowd noise.
Another thing to note is that this is a 10 a.m. game, so it's a little bit of a change for the players; it could throw off their game-day routine. But when you have an early game like this, some guys have trouble getting to sleep the night before games, so they might not get to sleep in as long as they'd like.
Plus you get there on Friday so you have two nights to get acclimated to that time zone. It isn't that big of a deal.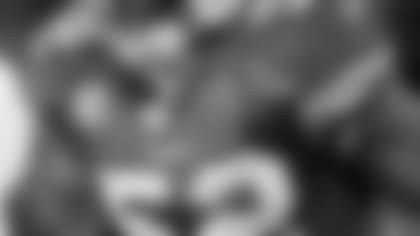 We already saw what happened to the 49ers when they went into that game they were perceived to be the better team – they got thumped in Seattle. This Chiefs team is a scrappy group with very good coordinators in Charlie Weis and Romeo Crennel, so they're going to be well-coached, much like the Seahawks were.
This is a team that when you get them down, you have to step on their throat. You can't give them any life because you never know what could happen. Just look at the Seattle game.
The Chiefs have weapons, and one of them could return a kick for a touchdown, return an interception for a touchdown or something like that, you just never know. So offensively you can't turn the ball over and defensively you can't give up the big play. Just play 49ers football.
It's really time to live up to the expectations. I'm sure the 49ers learned their lesson in Seattle, and now it's time to go out and perform on the road in a tough environment.
To hear more from Plummer, tune in to the 49ers pregame radio coverage on 107.7 KSAN/FM "The Bone" starting at 7:00 a.m. with kick-off beginning at 10:00 a.m.