Each week, we will spotlight a Playmaker so everyone can learn a little bit more about our awesome team.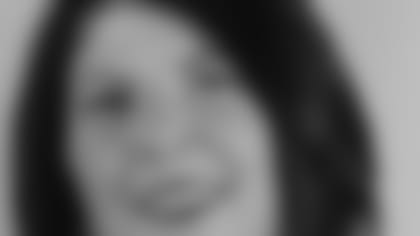 This week, the spotlight is on Carol Kunkle, an Usher Supervisor who is entering her 21stseason as a
Playmaker! On gameday, Carol likes to make sure our fans are number one by helping provide them with an enjoyable experience and a safe environment. She also likes to cheer on her favorite 49ers Playmaker on the field, Frank Gore.
She is particularly excited to be a part of the team this season, so she can help impact the fan experience as we say farewell to "The Stick". She's looking forward to a historic year with a golden finish because she knows there is no one better than the 49ers players, our Faithful fans, and our 49ers Playmakers! Thanks to Carol for her dedication and efforts!