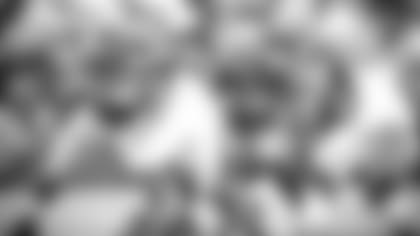 It can never be too early to discuss who will face the San Francisco 49ers in the team's second year under Jim Harbaugh. Throughout the offseason, we'll take a team-by-team look at the 49ers' 2012 opponents and the storylines for each team. Here's a preview of the NFC West rival Arizona Cardinals. View the 2012 schedule. Team:Arizona Cardinals When: Week 8 (Oct. 29, University of Phoenix Stadium) and Week 17 (Dec. 30, Candlestick Park) 2011 Record:** 8-8 (2-6 Road, 6-2 Home)
All-Time Series: 24-17 49ers
2011 Recap:  The Cardinals were just one of three teams to defeat the 49ers during the 2011 regular season and looked poised to be a formidable division foe again in 2012. Following a 1-6 start to the season, Arizona went 7-2 the rest of the way to finish with an 8-8 record, including a 21-19 victory at home against the 49ers in Week 14. But San Francisco made quick work of the Cardinals in Week 11, forcing five turnovers in a decisive 23-7 victory at Candlestick Park. Kevin Kolb was brought in to be the team's franchise quarterback before the season started but he was slowed by injury, allowing for backup John Skelton to play in eight contests and go 5-2 in his seven starts under center. Running back Chris "Beanie" Wells played in 15 games for the Cardinals and led the team with 1,047 rushing yards and 10 touchdowns, while notching his first 1,000-yard season and proving he can be a featured back in the NFL. The Cardinals also received a boost from their first-round draft pick Patrick Peterson, who started 16 games at cornerback and earned first-team All-Pro honors as a return man. Meanwhile, Larry Fitzgerald was, well, Larry Fitzgerald and racked up 1,411 yards and eight touchdowns on 80 catches. The Arizona defense clamped down in the second half of the season and was led by mainstays like Darnell Dockett and Calais Campbell in the trenches, Daryl Washington and Paris Lenon at linebacker and hard-hitting safety Adrian Wilson.
2012 Outlook: All eyes will be on the quarterback position in Arizona's training camp as Kolb and Skelton fight for the starting job in 2012. There also appears to be a competition brewing for the No. 3 quarterback spot between John Bartel and sixth-round pick Ryan Lindley, a 6-foot-4 signal-caller out of San Diego State. The Cardinals added a potentially explosive option at receiver by drafting Notre Dame wideout Michael Floyd, who figures to be Fitzgerald's best partner on the perimeter since Anquan Boldin left for Baltimore. But after trading away their second-round pick to Philadelphia in exchange for Kolb, the Cardinals had to wait until the No. 80 selection to make their next pick, Oklahoma cornerback Jamell Fleming. The ex-Sooner figures to have a good shot at breaking training camp as a starting cornerback opposite Peterson, while the Cardinals also added three offensive linemen and a safety via the draft. The Cardinals signed cornerback William Gay in free agency after Richard Marshall agreed to a three-year deal with the Miami Dolphins this offseason. Perhaps the most notable free-agent signing by Arizona – especially for 49ers fans – was offensive lineman Adam Snyder, who inked a five-year contract.** Three to Watch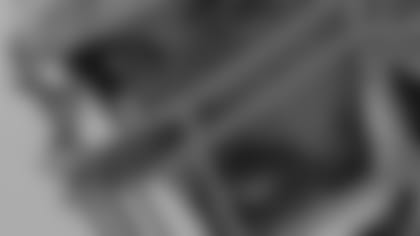 G Adam Snyder:** After spending the first seven seasons of his career in San Francisco, Snyder now has the unenviable task of trying to slow down the 49ers defense. Snyder's versatility on the line was important during his 49ers career, but he figures to step in as a starting guard in 2012. The veteran has experience facing the San Francisco front seven in practice, but it will surely be ramped up to another level in a game environment.
CB Patrick Peterson:  Peterson proved to be football's most exciting return man in 2011, as he returned four punts for touchdowns, including a 99-yard effort in overtime to give Arizona a 19-13 win over the Rams in Week 8. The former LSU star also racked up 59 tackles in his rookie season en route to being named to the Pro Bowl.
WR Larry Fitzgerald:**Fitzgerald has been a model of consistency since being drafted in 2004, earning six Pro Bowl berths in his eight years in the league. The elite wideout scored touchdowns in each of his two contests against the 49ers in 2011. He played a big role in Arizona's victory over San Francisco with seven catches for 149 yards but was limited to just three catches and 41 yards in the loss at Candlestick. 2012 Opponents Home
Arizona CardinalsBuffalo BillsChicago BearsDetroit LionsMiami Dolphins
New York Giants
Seattle Seahawks
St. Louis Rams