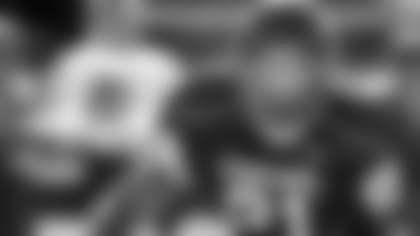 Leading up to the 2010 NFL Draft, 49ers.com will cover many of the top prospects at their respective positions. Our latest feature is on one of the top defensive backs in the country, USC safety Taylor Mays.**
If Taylor Mays has his way, USC will one day be known as "Safety U," not just "Tailback U."
The current All-American safety hopes to follow the list of game-changers from Southern Cal like Pittsburgh Steelers All-Pro Troy Polamalu and 49ers Hall of Famer Ronnie Lott.
"An 'SC safety has to bring it," Mays said recently at the NFL Scouting Combine. "I wanted to be a part of that. I wanted that responsibility."
To be included with the greats who came before him, Mays will first have to carve out a successful career in the NFL. If the 6-foot-3, 230-pound safety's performance in Indianapolis (4.43, 40-yard dash, 24 reps of 225-pounds at the bench) is any indication of what he's capable of, Mays' name might one day be included with the Trojan greats.
When Mays speaks of Lott in interviews, the up-and-comer refers to the legend as "Mr. Lott." It's clear that Mays has a ways to go before the next wave of college prospects refer to him as "Mr. Mays"
But he does however have one accomplishment under his belt that "Mr. Lott" failed to accomplish: Three selections to the All-American First-Team. Only Mays, linebacker Richard Wood (1972-74), quarterback Matt Leinart (2003-05) and tackle Sam Baker (2005-07) have accomplished that feat while at USC.
Besides measurables that few players at his position possess, Mays has immense experience as a four-year starter in the Pac-10. He totaled 276 tackles, 21 pass breakups and five interceptions while playing in some of college football's biggest games.
And while some question his ball skills heading into the NFL Draft, it's because Mays was utilized more as a box safety this past season. He totaled a career-best 96 tackles in 2009 playing closer to the line of scrimmage, but only came up with one interception.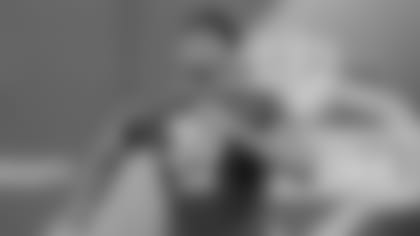 It was clear that Mays was a top prospect following his junior season and could have been a high draft pick last season, but the gifted play-maker decided to come back for one final year at USC.
"I came back to become a better football player, and I feel like I did that," Mays said. "That was important to me. I feel like regardless of what our record is, or how I played the season, that's what I accomplished."
Some might question him as a ball-hawking safety because he only had five career interceptions in college, but Mays wants to use this time leading up to the draft to prove those critics wrong.
He started things off by intercepting Cincinnati quarterback Tony Pike in the Senior Bowl back in late January. A short while after, Mays ran a highly disputed 40-yard dash at the Combine and now has NFL teams even more interested in acquiring his services. The 40 time posted at his USC pro day at the end of the month should garner a lot of attention too.
Rumors of Mays previously running a 4.2 on USC's campus will be put to rest once and for all.
Whether or not Mays runs a lower time won't change his outlook on his goals at the next level. His mindset hasn't changed since day one.
"I just feel like I'm dedicated. I feel like I'm willing to do what it takes to be the best all the time in terms of mentally and physically preparing and giving the most effort," Mays said. "I want it real bad, and I want to do whatever it takes to be the best."
The only mindset changing will be the way he approaches his position. In college, Mays said he was instructed to jar the ball loose more than play the ball in the air. In the pros, Mays wants the league to know he'll be able to cover a lot of ground. Solid performances in the field drills at his pro day will only verify Mays' status as one of the best defensive backs entering this year's draft.
"In the NFL, a turnover is a big deal," Mays said. "It's something that I'm aware of and something I'm looking forward to being able to add to my game."
But is Mays willing to add a new position to his game, and play linebacker in the NFL?
"I'll play whatever. If I'm on the field, it doesn't really matter. I want to win. I want to contribute. I like football regardless. I'm a safety. I can play linebacker, especially on nickel and sometimes a safety is a linebacker, just playing in the box. I trust that the team will hopefully draft based upon what they think I can do best."
It's the mindset he learned in college that will allow him to succeed going forward.
"Every day at 'SC, we compete. We get after it. We don't take days off. That's the mentality that we have," Mays revealed. "Competing against athletes every day, you're going against guys that are big, fast and strong just like you are. I think that's an environment that's rare in college football."