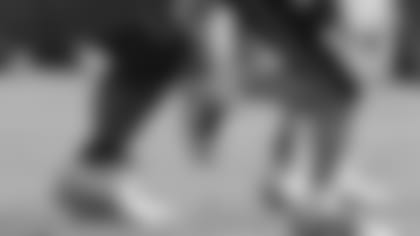 Clemson defensive end Phillip Merling has spent considerable time over the last few months trying to show NFL decision makers what he's all about, which is apparently fairly simplistic. Merling said his life over the last few years boils down to the big three - family, school and football.
Merling opted to leave school early as a junior in order to pursue his love of the game at the next level, with supporting his family, namely his one-year old daughter, clearly in mind.
"First of all, I thought I was ready to play in the NFL," said Merling of his decision. "I have a daughter and wanting to do good for her came into play. I have a family to take care of, but the biggest thing is that I love playing football and I know I'm ready for the NFL. I will still graduate though!"
Merling's post-draft declaration period has been a little different than the majority of juniors who opted to come out early as an injury shelved him from participating at the Combine and Clemson's scheduled pro day.
"It was frustrating because I really wanted to work out and compete with my fellow prospects," said Merling. "I thought it was a good opportunity to show what I can do and the injury messed me up."
Immediately upon declaring for the NFL Draft, Merling had quickly enlisted in a Combine ready training program down in Pensacola, Florida, but the 13-game defensive end starter continued to be nagged by what he thought was a groin injury that had occurred during the '07 campaign.
"Once I started training down there is when I really felt something was wrong," said Merling. "On the football field, you just ice it and play through it, but when we were doing track stuff, I really started feeling pain. I started a rehab program there thinking it was my groin and I was doing a lot of icing, stretching, and trying to get my hips loosened up to help, but I got the real story at the Combine."
The real story turned out to be a sports hernia, one that would be operated on a few days following the Combine in Philadelphia. Immediately after surgery, Merling took up residence in Arizona for an intense rehabilitation program that he recently wrapped up.
"I had to keep my head on straight, take it all in stride and just give my all to my rehab," said Merling. "That's all I've been doing."
It's the same dedicated approach that Merling has followed throughout his football career.
As a high school student back in South Carolina, Merling left his friends and mother behind to move with his uncle and football coach, Chris Rumpf, to Memphis for his senior year.
"I didn't really want to leave everyone, but I thought it would be best to go and stay with my uncle and so I went," said Merling. "It was hard, but I think it worked out for the best."
Merling put forth so much effort on the football field that he admittedly overlooked his academics, and would next relocate to Virginia to get back on track at the Fork Union Military Academy.
"That was the best thing for me because I really learned discipline, planning ahead, how to get organized and how important school really was," said Merling. "Once I got to Clemson, my grades really improved."
Uncle and nephew would eventually reunite following Merling's freshman year at Clemson when Rumpf became the Tigers defensive line coach.
"I think he was the right man for the job because our defensive line has done very well," said Merling. "My uncle has definitely been a strong influence in my life, and in a lot of my teammates lives as well. He'd take in anybody. In high school, he was a father figure to everybody and he'd help anyone who had problems. Getting drafted means a lot to me, but I know it'll mean just as much to him because he's seen me through."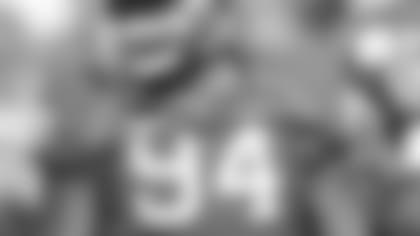 Facts with Phillip Merling
First Job: Super Kmart where he worked in the sporting goods, automotive and paint departments. His favorite was automotive. "I'd daydream about what kind of car I would get. I'd walk around all day imagining my first car and what I'd get for it." Merling waited until his final season at Clemson before he got that first car, a Cadillac that was a gift from his grandfather. Unfortunately the engine began overheating a few weeks later.
Football Career: Started playing football when he was just five years old. Rules were bent to allow the talented youngster to play.
Achievements: Was given the Rock Solid Award, a Clemson team award given to the most consistent and dependable player at each position.
Draft Day Plans: Mom's house in St. Matthews, South Carolina where he plans to throw some food on the grill and hope to get called. Rumpf instilled his nephew with a thorough understanding of the game and a work ethic that Merling believes has positioned him to be one of the elite defensive ends in the upcoming draft.
"I've always had a love for the game, but my uncle sparked my interest in learning about it too," said Merling. "He helped me understand that it wasn't just about knowing my position, but understanding schemes and learning the jobs of the guys around me."
And instead of heading home for the summers and taking some time off, Merling opted to stay at Clemson and further his game by constantly running, lifting weights and working on his weaknesses.
"I think I've worked really hard to get where I am at and I think my game tape shows that effort," said Merling. "I have watched a lot of tape on Vernon Gholston and Derrick Harvey, and they are really great players too. I just see on film that they appear more conditioned and fit than other players and I think we all fall into a category of very hard workers who do the things that other people wouldn't necessary do."
Merling's hard work transferred to big numbers on the field with 78 tackles, 21 pressures, seven sacks, 17 stops behind the line of scrimmage, and two forced fumbles to earn All-Atlantic Coast Conference honorable mention in 2007.
NFL scouts view Merling to be versatile enough to fit either a 4-3 or a 3-4 defensive scheme. The Clemson Tide defender said he doesn't have a preference, and believes that his ability to defend against the run or pass is what sets himself apart from some of those other top NFL defensive end prospects.
"I'm a physical player and the best thing about me is that I'm not limited to one thing," said Merling. "I don't think I'm an extreme pass rusher or an extreme run stopper. I think I'm balanced and I can do both."
Merling plans to show what he can do one last time before this weekend's NFL Draft at a workout this Wednesday. It's late in the game, but Merling hopes to answer the question that's apparently on the minds of most NFL decision makers.
"The thing I've been asked over and over is whether or not I'll be ready for mini camp," said Merling. "I just want to show that I'm able to move around without any problems from the hernia and that I'll be able to participate in mini camp once I get drafted. That's really been my main concern with the injury, and when I've gotten tired over the last few weeks, I told myself that I can't stop pushing my rehab because I don't want to get drafted and fall behind right away."
Given his commitment to the game, nothing should keep him behind for too long.