Tamara Norris, wife of 49ers fullback Moran Norris, will probably be the busiest woman in Houston this weekend.
With her husband returning to his hometown for Sunday's meeting with the Houston Texans, Tamara will be responsible for gathering up tickets for friends and family as well as preparing a home-cooked meal on Saturday for Moran and a handful of his teammates.
"We're going to have a good Southern home-cooked meal down there," Norris said with a smile. "It's always good to play at home in front of your family and your hometown."
Norris' close friends on the team are already salivating over the thought of tasting Tamara's food.
"I'm looking forward to that. It's going to be great," running back Frank Gore said. "I've been to Moran's house a couple of times and Tamara's a great cook. I'm sure she'll have a lot of good stuff for us."
Gore has another noticeable reason for being excited for this weekend's matchup… the fact that he's playing for the first time since Sept., 27, when he was injured in his first carry against the Minnesota Vikings.
"I'm just ready to play," Gore said. "I'm feeling pretty good."
And just like Gore is feeling positive about his return, Gore's teammates are equally excited to have a running back who is averaging 6.2 yards per carry in their backfield.
"It feels good to have Frank back," Norris said. "Glen [Coffee] did a great job in his place, but now Frank is back and that's a good thing because I know his style of running and he knows my style of blocking."
That chemistry will come in handy against an up-and-coming Houston defense led by solid linebacker play.
"Their linebackers, particularly No. 59 [DeMeco Ryans] does a good job leading the defense," said 49ers head coach Mike Singletary, an expert in linebacker play. "Their defense is really coming together well."
To combat the strength of the Texans defense, the 49ers are hopeful that Gore will be at his best.
The 49ers starting running back said that he'd have a better idea of his health status for Sunday after participating in Wednesday's practice session.
But Singletary made a statement to easily clarify Gore's status for Sunday.
"I don't think once you start the season anyone is ever 100-percent," Singletary explained. "All I know is I'm looking at him right now and he's doing pretty good."
Likewise, the 49ers seem to have a better idea of what they have in first-round draft pick Michael Crabtree. In a short period of time, the team's newest wideout has caught the eye of his quarterback, his teammates, but most importantly, his head coach.
Singletary spoke highly of his early impressions of Crabtree and said that he would be considered to start opposite of Isaac Bruce at the team's "X" wide receiver position, currently played by second-year wideout Josh Morgan.
"Right now, when you look at [Isaac] Bruce, Josh [Morgan], and when you look at Crabtree, we look at all those guys as starters, possible starters," Singletary said. "I just think it's very important for us to find out as soon as we can how much of a playmaker [Crabtree] can be."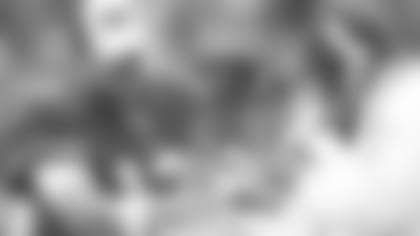 After throwing for Crabtree for only a limited period of time, starting quarterback Shaun Hill is confident that Crabtree can be the type of the players the 49ers envisioned when they drafted him tenth overall.
"I can see that he has special talents without a doubt," Hill said. "He brings a lot of playmaking ability, he brings a big target and I've been pretty impressed in the way that he's been able to pick up everything as well."
Helping Crabtree get up to speed has been Morgan, who Singletary said remains in consideration to start as the "X" receiver with Crabtree.
"I'm not really worried about who starts," Morgan said. "As long as we're executing and putting on a good show, I'm having fun out there no matter how many plays I get. I just want to go down there and win."
Just like the wide receiver positions, the right side of the 49ers offensive line is also in a state of flux.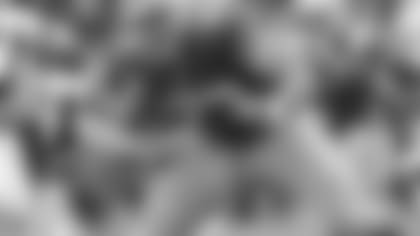 Earlier in the week, Singletary surprised many by naming Tony Pashos the team's starter at right tackle and creating a competition for the right guard position between Adam Snyder and Chilo Rachal. On Wednesday, the players involved reacted positively to the news.
"I would like to stay at one position, I know everyone would," Snyder said. "But that's the job I have to do. That's the role I've stepped into. It's versatility. If that's what I've got to do to help the team win, that's what I'll do."
Pashos said being surrounded by "good people" has helped him out tremendously since he signed with the team prior to the start of the season.
"The game itself is hard, but coming to a totally new system with new guys was hard to do," he added. "It still is, but I'm learning every day. As each week goes by, I learn more about how to do things the 49ers way."
With a couple of players moving in and out of new positions, the return of Gore and the debut of Crabtree – the 49ers will have more firepower than before when they visit the Texans.
"As long as we play like ourselves, go out there have fun and play as one, we can be as good as we want to be," Gore said. "I'm happy that we're fully-loaded now."