49ERS HEAD COACH MIKE NOLAN IS DISMISSED; MIKE SINGLETARY NAMED HEAD COACH FOR THE REMAINDER OF THE SEASON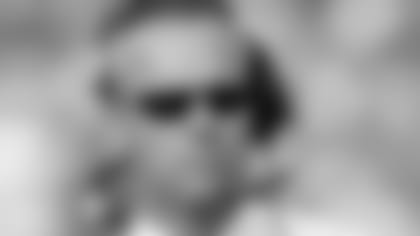 San Francisco 49ers general manager Scot McCloughan announced Monday evening that head coach Mike Nolan has been dismissed and Mike Singletary will step in as head coach for the remainder of the season.
"This decision was difficult because Mike has been both a friend and valued coach of our team." said McCloughan. "I have a great deal of respect for Mike and his family. But my first obligation is always to do what is in the best interest of our fans and the entire 49ers organization. It is for this reason that we've made the decision to give the head coaching role to Mike Singletary."
"I am confident that Mike Singletary's leadership ability along with his experience as both a Hall of Fame player and coach gives him the ability to turn our season around."
Singletary has been the team's Assistant Head Coach for four seasons starting in 2005. He joined the San Francisco 49ers after two seasons as linebackers coach for the Baltimore Ravens. He was inducted into the Pro Football Hall of Fame in 1998 following an eleven year career with the Chicago Bears.
Nolan originally was hired by the 49ers in January of 2005. He joined San Francisco after serving three seasons as defensive coordinator with Baltimore. Prior to joining the Ravens, Nolan had a one-year stay as the New York Jets defensive coordinator in 2000, a position he also held with the Washington Redskins (1997-99) and the New York Giants (1993-96). Nolan launched his professional coaching career with the Denver Broncos in 1987, serving as the Broncos linebackers coach and special teams coach.
NOTE: General Manager Scot McCloughan and Head Coach Mike Singletary will have a press conference at noon, Tuesday, October 21 at the team's facility in Santa Clara. The press conference will be streamed live on 49ers.com.