Wide receiver Bryant Johnson wasted no time making a positive impression on the 49ers Faithful, catching a 23-yard pass from Alex Smith on the first offensive play of the game. The off-season free agent acquisition added a 10-yard catch on the same series to set kicker Joe Nedney up for a 52-yard field goal.
"There was a hole in the defense and Alex found it," said Johnson of his first catch. "It kind of felt like practice to me. We were just wearing uniforms, playing under the lights."
It was the first time that the former Arizona receiver has been under the lights in a 49ers uniform after missing time with a hamstring injury.
"I was out the first three preseason games, so I'm just happy I'm getting in there and getting a few plays under my belt before week one," said Johnson who ended the night with three catches for 41 yards. "It felt real good, with the time that I missed, to be able to be effective. We didn't have any timing issues."
Johnson will face his former team next week in the season opener.
"I'm just ready for the season to start; it has nothing to do with Arizona. If we were going to play someone different, I'd still feel the same way.
Running back Michael Robinson also returned from knee surgery for his first preseason action.
"I just wanted to get some contact basically, just get my feet wet a little bit," said Robinson.
Robinson ended up being the featured player on an 11-play, 90-yard drive that opened the third quarter. He had five carries for only 9 yards on the ground, but his two back to back catches for 19 yards moved the 49ers into Chargers territory.
"I think they wanted to get me going a little bit and see how I responded when fatigued," said Robinson. "But, our training staff did a great job. I was in great shape and never really felt winded out there."
Robinson did have one fumble, but he finished with 12 carries for 39 yards, three catches for 30 yards, and provided the block that sprung Delanie Walker on his 101-yard kickoff return for a touchdown.
It was also the first action for Ashley Lelie and David Baas. Lelie ended the night without a catch, while Baas started over at left guard – a position switch from the right side.
"It's a little different," said Baas. "But, I want to play, I want to start. If it's at left, right, whatever, I'm just ready to get out there."
Baas returned to practice on Monday, following four months of recovery after surgery to repair a torn pectoral muscle, and had one practice in pads prior to tonight's action.
"I think it was a big thing for me, because you are really trying to work on the mental aspects of the game and to also know that I can go out there and test my arm and know that it will be fine," said Baas. "I was a little timid at first, but then we got into it, I really started punching with it, I was like, 'You know what? I can do this.' I think that was really good for me today to get that timing of the game. I really wanted to do that before the season opener so I had no questions about my arm."
**The 49ers coughed up the ball six times in the loss to San Diego, and only came up with one defensive turnover when linebacker Parys Haralson knocked the ball out from Charlie Whitehurst in the first quarter. Linebacker Dontarrious Thomas recovered the ball for the 49ers.
The 49ers did not get any points on the board following the fumble recovery.
Quarterback Alex Smith threw two interceptions to Cletis Gordon.
The first led to a 49-yard Nate Kaeding field goal, but Smith escaped his second mistake when Kaeding missed from 32 yards out as the first half expired.
Quarterback Shaun Hill threw an interception in the third quarter to kill a 49ers drive that was just outside of the red zone. Hill also was picked off on his final desperation pass to end the game.
San Diego didn't come up with any points following Hill's picks.
Robinson fumbled the ball early in the fourth quarter, but the defense held San Diego to a quick three and out.
The 49ers also turned the ball over on special teams when Robert Ortiz muffed a Mark Scifres punt in the last few minutes of the game. San Diego recovered and scored the game-winning touchdown a handful of plays later.
All in all, the Chargers scored 10 points off the 49ers turnovers.
**Head coach Mike Nolan opted to sit seven of his starters, including quarterback J.T. O'Sullivan, running back Frank Gore, wide receiver Isaac Bruce, corners Nate Clements and Walt Harris, linebacker Joe Staley and defensive lineman Justin Smith.
"I held some players out today. Seven players: four on defense, three on offense. Held them out, didn't need to see anything more out of them. But I did need to see, we've got a number of corners. I thought it was important to get those other guys some reps to see how they would do. They did a nice job. I thought Shawntae [Spencer] did well. I thought that [Donald] Strickland did some good things, as well as Reggie Smith made a few plays as well. That was important to see those other guys play."
Wide receiver Jason Hill continued to make the most of his opportunities, catching 4 balls for 57 yards, and a long of 19.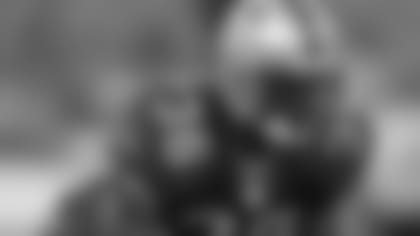 Running back Thomas Clayton enjoyed a 23-yard explosive run and finished with 8 carries for 53 yards and a 6.6 average.
Linebacker Takeo Spikes had the most tackles among the 49ers defensive players with three assists and three solos.
With starting cornerbacks Nate Clements and Walt Harris being scratched from the game, cornerback Shawntae Spencer got the chance to start. He quickly broke up two down the field passes early in the game.
"I had a good time," said Spencer. "It had been a while since I got to start a game, and it's just easy to get into a flow when you are out there from the first snap. You get a chance to read the receivers and see what type of offense they are going to try to run against you."
The first pass he broke up was a deep ball along the sidelines to Malcom Floyd. Spencer had blanketed coverage and easily knocked the ball down.
Later, Whitehurst tried for Floyd again and almost had the completion inside the 5, but Spencer jarred it out of his hands.
"I felt like Norv Turner made it kind of personal," laughed Spencer. "I don't know what I did to him, but the ball came my way a lot. But hey, I can put that game on my resume."
Floyd caught the next pass, but Spencer dropped him instantly for a 1-yard loss.
Another highlight play came from backup linebacker Dennis Haley, who bested a block from a Chargers running back and then stripped the ball out from Whitehurst.
"I came off the edge and gave the back a move. I kind of surprised myself coming free. It was funny afterwards, I couldn't believe I came that free and hit the quarterback."
Whitehurst recovered his own fumble, but the play counted for a 14-yard loss and led to a Chargers punt.
Rookie linebacker Larry Grant had a ball slip out of his hands for an almost interception on the final defensive stance of the night. A few plays later Grant got in the backfield to drop the Chargers running back for a loss of one.
**Linebacker Derek Smith and center Jeremy Newberry are now playing for the Chargers. Newberry started in place of an injured Nick Hardwick, while Smith started in place of Stephen Cooper.
Newberry got flagged for a tripping violation, while Smith snuffed out a screen pass to DeShaun Foster for a 4-yard loss.