In this edition of the NFC West Report, 49ers.com recaps Week 12's action within the division.
Decision:42-21 victory over the Chicago Bears.**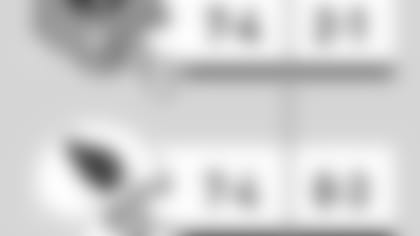 Offense: Wideout Tavon Austin's 65-yard rushing touchdown, the longest Rams scoring run since Marshall Faulk's 70-yard scamper in 2001, springboarded a 21-point third quarter.
Defense:Defensive end Robert Quinn earned a sack, strip and 31-yard touchdown return just before the two-minute warning.
Stock up:Backup rookie running back Benny Cunningham (109 yards on 13 carries) joined fellow first-year pro Zac Stacey in St. Louis' impressive backfield. 
Stat: With Stacey and Cunningham forming quite the one-two punch on the ground and Austin arriving in the passing game, rookies have scored 14 of the team's 30 touchdowns this season, an NFL high.
Quote:"We've just been playing great all-around," offensive tackle Jake Long told StLouisRams.com. "Having great team wins, finishing games, really working hard in practice, and that's been carrying over into games."
Ahead: St. Louis visits San Francisco in Week 13.
Decision:40-11 victory over the Indianapolis Colts.
Offense: Wideout Larry Fitzgerald caught both of Carson Palmer's impressive touchdown tosses.
Defense: Linebacker Karlos Dansby notched a pick-six midway through the second quarter.
Stock up:Michael Floyd recorded his second straight 100-yard game on seven catches for 104 yards.
Stat:Fitzgerald's 52 yards receiving made him the NFL's youngest player ever to reach 11,000 career yards receiving.
Quote:"Normally, I usually come in and talk about a statistic or two, but really the only one that matters is a 'W,' " coach Bruce Arians told AZCardinals.com. "From here on in, it doesn't matter about third-down statistics, red-zone statistics, rushing statistics, it's just winning damn games."
Ahead: Arizona visits the 6-5 Philadelphia Eagles in Week 13.
Ahead: Seattle hosts the 9-2 New Orleans Saints in Week 12.
Statement by an @nfl spokesperson: Walter Thurmond of the Seattle Seahawks has been suspended without pay for the team's next four games... — Seattle Seahawks (@Seahawks) November 26, 2013