While much of the attention following Monday night's game against the Arizona Cardinals was centered on the 49ers miscues during the final offensive drive of the game, the controversial sequence of events in the last 40 seconds would not have happened if the 49ers defensive unit hadn't forced the Cardinals to a crucial three-and-out with two and a half minutes left in the game.
"That was great for us regardless of the outcome of the game," safety Keith Lewis said of the pivotal defensive sequence, just days after the heart-breaking loss. "It was definitely a momentum builder for this defense and we really believe we're going to take steps forward because that happened."
Despite the disappointing finish, the 49ers defense came away from the game feeling like they have a foundation to build off as the season moves forward.
With the 2-7 St. Louis Rams coming to Candlestick Park this Sunday, the 49ers defense believes it's the perfect chance to continue the effort they put forth against the Cardinals.
"I think from the other night going back looking at the game, you did see some inspired football, all the way across the board," linebacker Takeo Spikes said. "Our record is disappointing, but we're going to move on and continue to play hard."
Facing a Rams team with an identical record, the 49ers have nothing but respect for their NFC Western Division rival and would like nothing more than to win the first of two matchups between the two teams.
"We definitely have to win, that goes without saying, so we can't have a letdown. We know they have a capable offense, they beat Dallas, they beat the Redskins – they can play when they're motivated," defensive end Justin Smith said.
The Rams will certainly be ready to give a better performance than their effort last Sunday, when they were dominated by the New York Jets 47-3. After committing two first half turnovers, quarterback Marc Bulger was pulled in favor of veteran backup Trent Green. But even after his dismal performance back East, Bulger will be the starter for St. Louis this Sunday.
And while his numbers are down by his standards this season (six touchdowns, six interceptions), the 49ers know exactly what kind of player Bulger is from playing him twice each year.
"He's definitely a guy you can't overlook," outside linebacker Parys Harlason said. "Just because this season hasn't been going quite like the other seasons have, he's still dangerous. We need to go in and play our game and be prepared to stop him like he was the leading passer in the league."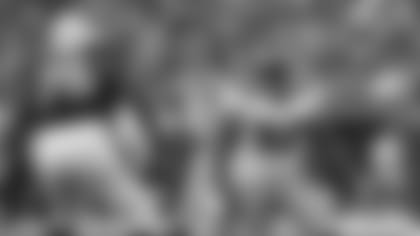 Rams offensive coordinator Al Saunders' scheme relies on a productive play-action passing game, one that has suffered due to the absence of Steven Jackson in the Rams last two out of three games since the Pro Bowl running back forces most teams to bring an extra safety in the box. Jackson appeared to be making progress and returned to practice on Wednesday in a limited role, but he missed Thursday's session because of his ailing thigh injury.
If he does play, the 49ers defensive unit understands they'll be facing one of the most dangerous running backs in the NFL, one who has accounted for 789 total yards, despite missing two full games.
"Steven Jackson, he's a beast," Spikes said. "Just to have a back like that, to be able to be shifty but with that size, to run as fast as he can, that presents a problem in itself.
"Every week is big against stopping the run. That's the number one thing with us and knowing that Steven is coming back off of his injury, we don't know if he's going to play, I think he will, but at the same time, we have to stop the run, in order to give ourselves a chance."
If Jackson is unable to play, the 49ers will be ready to face the Rams trio of running backs in Antonio Pittman, Kenneth Darby and Samkon Gado.
"They are still capable backs," Smith said. "They've gotten in there and have made some plays, especially with draws, screens and things like that. We're going to be prepared for whoever we're playing against."
The 49ers were prepared on Monday night when they played stellar run defense, limiting Tim Hightower to 22 yards on 13 carries. This Sunday, the 49ers would like to have a similar performance against the Rams.
And by shutting down the run, the defense will better be able to quiet Bulger and his ability to run a successful play-action passing game.
"When he gets protection and they get the ball running a little bit, that's when their offense really opens up," Smith said. "He can play-action pass and throw downfield with accuracy. We can't let them get going; we need to jump on them early."
Getting pressure on Bulger is a key aspect in this week's matchup. Although the 49ers didn't notch any sacks on Monday night on Kurt Warner, they did hurry several of his throws. They need to keep up those efforts this Sunday against a unit that has allowed 28 sacks, and hopefully get the kind of production they did in last year's series with the Rams when the defense totaled 12 sacks.
And if the 49ers are able to control the line of scrimmage and get to Bulger on a consistent basis, it will greatly affect the contributions of the St. Louis wide receivers, who are led by Torry Holt.
Just like Bulger and Jackson, the 49ers defense is extremely aware of the skills Holt possesses.
"Torry Holt – that says it all," Lewis said. "He can do it all. He hasn't lost a step and he's definitely their go-to guy."
In addition to Holt, the 49ers will have to limit the touches of rookie wide receiver Donnie Avery, who has taken over the role vacated by 49ers wide receiver Isaac Bruce.
"Avery, he's a flyer and definitely a vertical threat," Lewis said. "He can get up and down the field no problem, if we don't re-route him or get a quick jam on him, he can cause problems for us."
The 49ers would also like to stop their six-game losing streak, with a victory this Sunday. While many outsiders have been quick to dismiss the character of the 49ers, the players inside the locker room know what they're all about.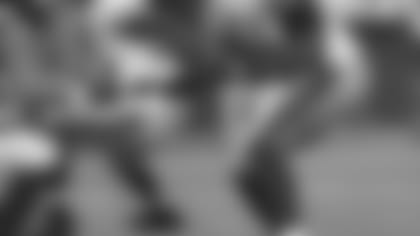 "The pulse is still here, there's no doubt about it," Spikes said. "And how I can attest to that is, I've been on worse. Knowing that, I know that the pulse is beating strong on this team and that's what makes it exciting every day to come to work, especially with Coach Singletary continuing to preach what he believes in and I think that belief is starting to sink in with everybody around here."
With the Rams also in the midst of a three-game slide, both teams are in dire need of a victory. But the 49ers feel like their intense level of play from last week will carry over this Sunday.
"They're human and we're human, so it comes down to who wants it more," defensive tackle Isaac Sopoaga said. "We both have the same record, so it comes down to pride and who wants it the most. I know that there's no quit in this team. We're going to play smash-mouth football, and for the love of the game."