Sixty-four years ago, Anthony J. Morabito created the 49ers simply based on his desire to bring American football to his hometown of San Francisco.
Morabito learned to play football in the empty parking lots of North Beach, attended St. Ignatius High school and went on to play college ball at Santa Clara. After a successful stint in the lumber carrier business, Tony Morabito fought diligently to bring his beloved sport to the Bay Area.
It wasn't easy at first. He was ushered out of league meetings after trying to pitch the notion of a West Coast franchise. But that didn't stop him. Along with brother and co-owner Victor (Vic), the two took their idea to the All-American Football Conference in 1946 and created the San Francisco 49ers.
The franchise was named so when a business associate suggested the team be called the "49ers" after the voyagers who moved West in search of gold.
Three years later, the 49ers were one of three teams to merge successfully into the NFL.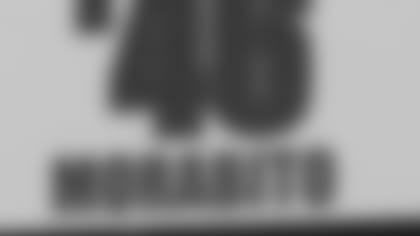 Fast forward to present day and '46 will always be remembered in 49ers lore. At halftime of Sunday's game against Tampa Bay, it was inducted into the team's ring of honor with other great numbers associated with the proud team the Morabitos created.
The team's original owners were also inducted into the Edward J. DeBartolo Sr. 49ers Hall of Fame with the rest of the team's Hall of Famers and players with retired jerseys.
It was the culmination of the 49ers annual Alumni Weekend, three days of events honoring the proud history of a proud franchise. A Saturday brunch at the team's practice facility and a dinner reception in San Francisco were some of the highlighted portions of the weekend, to go along with the halftime celebration on the 50-yard line.
As one proud 49ers fan said it best, honoring the team's past is truly a great thing to do. That fan happened to be none other than current team owner Dr. John York, who grew up watching the 49ers in Arkansas.
The John Brodie-led 49ers were some of York's favorite teams to watch. Honoring past achievements is always rewarding to York, particularly the team's founding owners.
"History is very important. The Morabito brothers really did a great thing by bringing the 49ers to the Bay Area in 1946. We need to recognize that and it's an honor to be able to do that," York said.
York and his son, team President and CEO Jed York, mingled with guests at Saturday's dinner event, including Vic's son, Rick who attended the festivities with his wife Carla.
Seeing the 49ers honor his father's and uncle's memory was very moving for Rick.
"It's a wonderful opportunity for me to visit with some of our players who I haven't seen in many years. It's really quite nostalgic."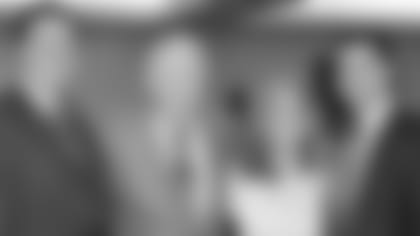 Rick remarked how much he enjoyed conversing with former players who played for his father's team. One original 49er in attendance was guard/linebacker Garland Gregory.
In addition to the founding owners, the 49ers paid tribute to the 50th anniversary of the 1960 team and the 1990 Super Bowl XXIV Champions.
The '60 team went 7-5 under coach Howard "Red" Hickey and finished in second place in the NFL's Western Division when it was a 13-team league.
The team was known for implementing a shotgun formation, where quarterback John Brodie often looked downfield for athletic wide receiver R.C. Owens. The up-for-grabs pass the duo made popular soon became known as the "Alley Oop."
For defensive tackle and 49ers Hall of Fame member Charlie Krueger, attending alumni festivities is always important whether he is being honored individually or not.
"I always try to make these if I can. I do it because I like to see former teammates and even some of the players who were not my teammates," he said.
Krueger said he has respect for all generations of the 49ers, and was especially pleased to see his owners inducted beside him in the team's Hall of Fame.
"It cements the continuity of the club from '46," said the 15-year veteran who's No. 70 has been retired since 1974. "They were my employer and they treated me fairly and I must say I appreciated that."
Krueger also enjoyed visiting with players he watched over the years, including offensive lineman Jesse Sapolu. In fact, an autographed picture of Sapolu hangs on Krueger's wall amongst other cherished pictures.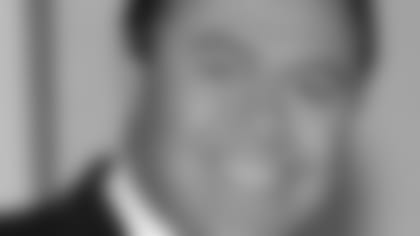 Sapolu was one of the weekend's honorees, he and his Super Bowl XXIV-winning team to be exact.
The only 49ers team to win back-to-back Super Bowls will be remembered as a team with great players and a tough mindset, the former offensive lineman recalled.
"That team traveled a lot, we went to the East Coast a lot early in the season and that included a trip overseas in the preseason. We were able to overcome that and have some exciting games," said Sapolu of the team that went 14-2 in the regular season and beat the Denver Broncos 55-10 in the Super Bowl.
While Sapolu was thankful to see his former teammates and look back on one of the best seasons ever accomplished in NFL history, he was proud to be a part of a bigger team, the 49ers alumni. "It makes you sit back and remember with all the Super Bowl rings I have, there were people who laid the ground work. They paved the road for all of us."
But it's more than just a team as former linebacker and 10-Year Wall member Frank Nunley said.
"We have a family here. There's a lot of really great guys here."