They had just watched the team's training camp practice, but now they about to receive autographs, listen to a speech from head coach Mike Singletary and play on the same fields the 49ers just practiced on.
Eight-year-old Matthew said it was "the coolest day of my life." Eleven-year-old Samuel was "so excited" to step on the field. And Sauncey O'Leary said it was a day her twin boys "will never forget."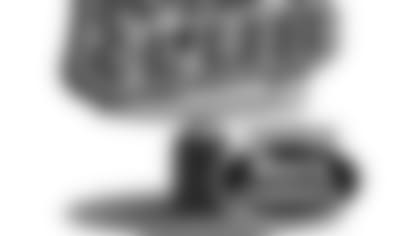 Needless to say, it was a special day for those who attended the 49ers Kids Club Training Camp Day.
"It's great that Kids Club provides its members this amazing opportunity to get up-close access to the 49ers," 49ers youth football coordinator Jared Muela said. "There's no other platform to get this treatment besides the Kids Club. It's really a great deal."
The 49ers Kids Club presented by See's Candies is the official fan club for young 49ers Faithful ages 14 and under. Kids Club members receive priority invitations to VIP 49ers Kids Club events, including Thursday's Kids Club Training Camp Day, as well as the opportunity to participate in one-of-a-kind 49ers contests where they can win tickets, autographed memorabilia and much more.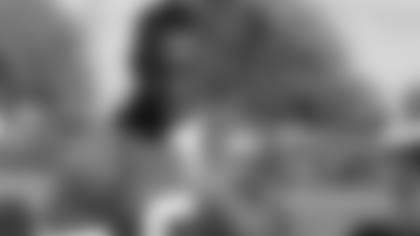 "Everything we did today was so much fun," 12-year-old Alex said. "I mean, the 49ers are so cool and we got to watch them practice and everything. It was awesome."
As the players left the field the, entire 49ers team including running back Frank Gore, linebacker Joe Staley, tight end Vernon Davis and quarterback Alex Smith stopped by to sign autographs.
"I got Gore's autograph, Davis' autograph and a lot of other guys," Matthew said. "I also got to shake some of the players' hands. This was so fun."
After the autograph session, the Kids Club members took the fields, but before they started working on their football skills, they had to be prepped for practice. And there's nobody better to get you fired up than Singletary.
The 49ers head coach spoke to the kids about everything from the significance of staying active, to what his players are like away from the field. But his central message to the kids was the importance of school.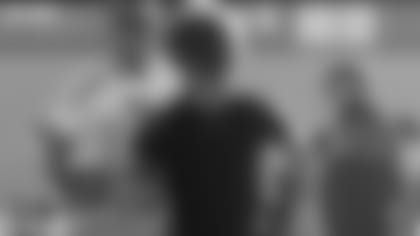 "I can't tell you how important school is," he told the Kids Club members. "You never stop learning new things in life, and school is the foundation for that.
"Even in the NFL the things you learned in school come into play. English, math, reading, we use all of it."
After Singletary spoke and signed autographs, it was time for to start practice. The Kids Club members participated in the Gatorade Jr. Training Camp drills and learned the skills it takes to play quarterback, running back and wide receiver.
In addition to the autographs, the talk from Singletary and the chance to play on the 49ers practice field, Kids Club members also could play on one of the inflatable obstacle courses at the facility, enjoy a free See's lollipop, meet the Gold Rush cheerleaders and get their hair spray painted 49ers gold.