Each week, 49ers.com gets to know two members of the 49ers Gold Rush. In this week's installment, we meet third-year member Natalie from San Jose, Calif. and Alexa, a rookie member from Lathrop, Calif.
What's something our fans would be surprised to learn about you?
Alexa: I dress up as Moana for kid's birthday parties!
What's something our fans would be surprised to learn about Gold Rush?
Natalie: Gold Rush is a group of the most diverse, thoughtful, hard-working women around. The team sets the highest standards for themselves, on and off the field, and we won't quit until our goals are achieved. With a wide range of backgrounds including medical professionals, marketers, dance/cheer coaches and financial professionals, Gold Rush is a force of extraordinary women on the forefront for a plethora of different careers, industries, and interests – the movers and shakers of the world!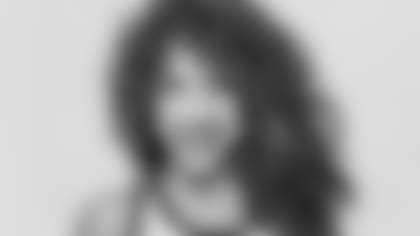 If you could be anybody, besides yourself, who would you choose and why?
Natalie: Probably my sister Nicole who is a professional dancer in Los Angeles. She travels the world teaching dance workshops and classes, is sponsored by athletic corporations like PUMA, gets to work with some of the leading artists and entertainers in Hollywood, and creates spectacular YouTube dance videos for millions to view. That's the life!
Alexa: Beyonce!
Do you have any pets? Tell us about your furry friends.
Natalie: Yes! We "officially" have two cats that are ours, but we have sort of become the neighborhood cat hangout. We've taken ownership of two stray cats who have made homes in our garage and backyard, where they get fed as two of our own. Not to mention we feed one to two other cats that linger around our front door meowing for the leftover food our pets don't eat.
Tell us about your journey of becoming a Gold Rush cheerleader.
Alexa: It was definitely challenging. There were a lot of beautiful, strong, great dancers but I just stayed focused and remembered why I was there. I reminded myself why I wanted to be a member of this team and that kept me going. I danced my heart out and it payed off.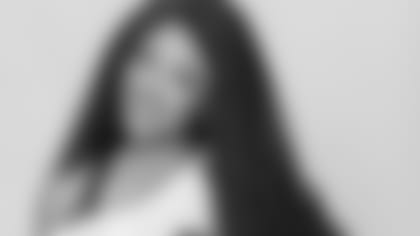 Brag about one of your fellow teammates.
Alexa: Nina is such an inspiration. She's like the sister I've always wanted. She's outgoing and can bring a smile to anyone's face! She's a strong independent young woman and I can look to her for anything!
What one word would you use to explain Gold Rush.
Natalie: Extraordinary.
Alexa: Love!