*Each week, 49ers.com gets to know two members of the 49ers Gold Rush. In this week's installment, we meet fourth-year member Charlese from San Jose, Calif., and Savannah, a rookie member from Oakley, Calif. *
Do you have any pets? Tell us about your favorite furry friends.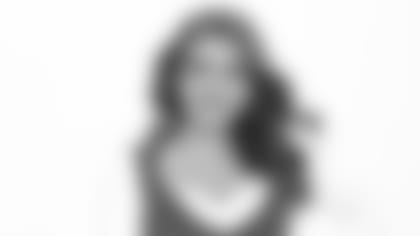 Charlese
Charlese: My family has an African Spurred Tortoise named Alex. He currently weighs 75 pounds!
Savannah:I have two loving and goofy Pit Bulls, one male and one female. Congo, the male, is just a puppy and Tula, the female, is twelve years old. We also have a huge fish tank full of about twenty fish, two guinea pigs and one hamster. We are an animal loving family!
What is your biggest fear?
Savannah:My biggest fear is losing any of my loved ones. My family means the absolute world to me. I have such a huge family and I'm extremely close to them. I've learned to make time for the people I care about the most because you never know what tomorrow will bring. I always do my best to tell my family I love them every single day.
What's something our fans would be surprised to learn about you?
Charlese:Before starting my career as an NFL cheerleader, I danced for two seasons as an AFL cheerleader for the San Jose Saber Cats.
Savannah: My dream job would be owning my own non-profit animal rescue facility. It saddens me how there are so many shelters who euthanize animals who don't get adopted in certain time frames. I'd have all donations go straight towards the animals. We'd work hands on with animals who've experienced trauma or bad living situations and provide any medical attention they need. It'd be such dream come true for me to help turn around the lives of unwanted animals and find them the perfect home.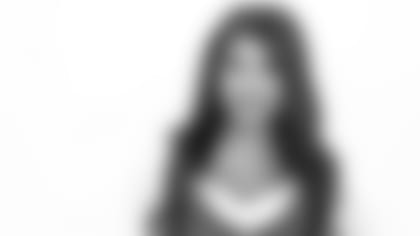 Savannah
Who is the most inspirational person in your life?
Charlese:My Gold Rush sisters inspire me. They are all intelligent women who are passionate about life and dance.
Savannah: Both my mom and dad without a doubt. My parents always encourage me to be the absolute best version of myself. Together they've taught me to follow my heart and to always be fearless. Not only do my parents inspire me, but I also aspire to be just as loving, selfless and hardworking as they are. Being grateful for all that they have taught me is an understatement.
What have learned from being a member of the Gold Rush?
Charlese: Gold Rush has taught me the value of friendship. All my teammates have a very special place in my heart and I will forever cherish each girl.
What is your biggest goal this season?
Savannah:My biggest goal this season is to live in the moment and enjoy this entire experience. I will never have another moment quite like this one as this is my first year on the team. I want to work my hardest to be a great and reliable friend to my teammates, to grow as a person as well as a dancer, and to get involved as much as I can to create lifelong memories. I want to make the very most of this moment as it's something I will cherish and carry with me forever.
If you could say anything to the 49ers fans what would it be?
Charlese: Thank you for your support! Not just during the season but also during the off-season. Your energy and love makes me proud to be a part of this wonderful organization.
GOLD RUSH FAVORITES
Charlese
Savannah
MOVIE
Breakfast at Tiffany's
She's the Man
PHONE APP
Instagram
Netflix
CHIPS
Trader Joe's BBQ Chips
Jalapeno Kettle Chips
BAY AREA RESTAURANT
Sushi Confidential
Chaman Kabob