Each week, 49ers.com gets to know two members of the 49ers Gold Rush. In this week's installment, we meet second-year member Cassie from Tracy, Calif. and Natalie, a second-year member from San Jose, Calif.
What's something our fans would be surprised to learn about you?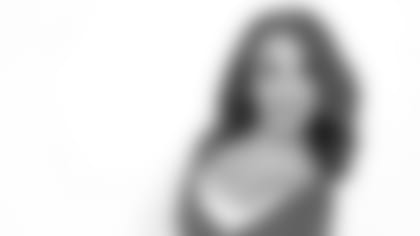 Cassie
Cassie:I love soccer just as much as I love football, and I am a huge fan of Brazil's national team. I was able to watch a lot of games throughout my stays there and have been following ever since!
Natalie:I sometimes sing in a family garage band.
Most Embarrassing Moment?
Cassie: I was at the bank recently and fumbled on my words. Instead of saying "lovely" to the teller, I said "love you". He quickly said thank you before I could explain, but it was still quite embarrassing. We both had a good laugh.
Natalie:One time I choked on a bagel in public and had to get the Heimlich delivered by a stranger. Yikes.
What do you like most about being a member of the Gold Rush?
Cassie:One of my favorite things about being a member of the Gold Rush is the fan interaction, especially with the younger generations. My very first dance coaches were all members of the Gold Rush and I looked up to them more than anyone. Junior Gold Rush has been one of my favorite things to participate in each season because it means so much to be a positive influence for the younger girls while also sharing the same love for dance.
How would you describe your style?
Natalie:Urban glam.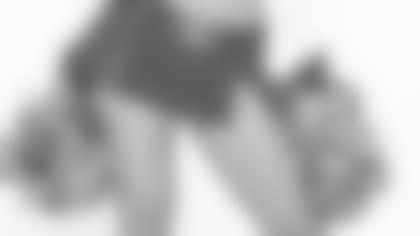 Natalie
Cassie:If there was a job that would pay me to travel, and preferably eat good food, sign me up! I love visiting new places and experiencing new cultures, so getting paid to see the world would be ideal.
Natalie:Brand Marketing Specialist at Nike.
What is your biggest goal this season?
Natalie:My goal this season is to be the best teammate and Gold Rush member I can be on and off the field. The 49ers are known worldwide, and I want to contribute my best efforts to the legacy of not only the Gold Rush dance team, but the entire organization.
Who is the most inspirational person in your life?
Cassie: Hands down my dad. He has endured so much throughout his lifetime health-wise and continues to be the strongest and most resilient person I know. He has taught me to never give up on my dreams, to work hard, to always appreciate and be kind to others and to never take life too seriously.  Every cheerleader needs a cheerleader, and mine will forever be my dad.
Natalie: My sister. She has shown me that with a good work ethic and a solid head on your shoulders, you can achieve your dreams.
What have you learned from being a member of the Gold Rush?
Natalie:Gold Rush has taught me that in order to be the best version of yourself, in whatever capacity that may be, you need to consistently take the challenge head on. Look at your fears or obstacles in the way and say "I'm coming for ya!".
What does it mean to be a 49ers Faithful?
Cassie: The Faithful are people who believe and envision only the best for the 49ers and who are beside them every step of the way.
GOLD RUSH FAVORITES
Cassie
Natalie
SONG
"Animal" - Def Leppard
"Closer to Your Dreams" - Drake
PHONE APP
Nike Running
Messages
HOLIDAY
Thanksgiving
Halloween
COLOR
Red
Yellow