Each week, 49ers.com gets to know two members of the 49ers Gold Rush. In this week's installment, we meet third-year member Allison from Folsom, Calif. and Devin, a rookie member from Pleasanton, Calif.
If you were a tourist in San Francisco, what three things would be on the top of your must see/do list?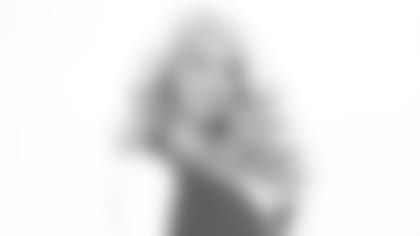 Allison
Devin:
I actually just moved to San Francisco in January so I have been doing every touristy thing possible. The first day I went exploring in the city I stopped by the "Full House" location (unfortunately Uncle Jesse was not home). I also went to Pier 39 and ate enough Godiva chocolate and clam chowder for a lifetime. I still have not seen Alcatraz, but that is next on my list!
How would you describe your style?
Allison: You can find me rocking white converse and a baseball tee on a regular basis.
Devin: My style is pretty much whatever the retail worker suggests. I am not the best at putting together outfits so I usually copy a mannequin or ask for a ton of help. I went into Prim Boutique in Pleasanton right before Coachella and the owner made me her Barbie for the afternoon and got me everything I needed for all three days!
Do you have any pets? Tell us about your furry friends.
Allison: I have a two-year-old Shiba Inu named Bailey.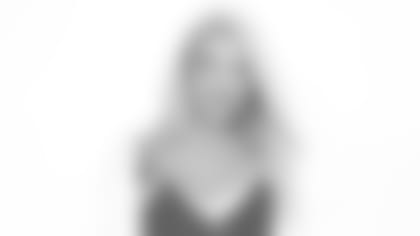 Devin
Who is the most inspirational person in your life?
Allison: The biggest influence in my life is my first high school dance team coach.  She created an environment that allowed me to fall in love with dance, something I can't imagine my life without now. She inspired me to follow my dreams and helped me believe I could do whatever I set my mind to. She inspired me to coach, and if I impact one student the way she impacted me then it would all be worth it.  She helped shape me into the person I am today.
Devin: The most inspirational person in my life is definitely my mom. She never missed a dance performance, has proof read every paper I have ever written and she still cuts the crusts off of my jelly sandwiches. Even though she lives in Minnesota we talk about 100 times a week.
What is your most embarrassing moment?
Devin: I was a cheerleader in high school, and we used to run onto the field with our hands behind our backs. My very first football game happened right after it had rained so the field was really wet. I completely slipped, and since my hands were behind my back I went face-first into the grass (I took down a few friends too – sorry Rachel!). I certainly hope that never happens to me in Levi's® Stadium!
What's something our fans would be surprised to learn about you?
Allison: I was a competitive figure skater before I started dancing/cheering.
Devin: I went to the University of Arizona and immediately fell in love with my school. Since I wanted to share my enthusiasm with everyone possible, I became a tour guide and an orientation leader.. I walked backwards around campus every week and sang our fight song to every person that went on my tours! *Fun fact: Arizona Ambassadors no-longer walk backwards because one of us fell in a cactus last year, lol!
What have you learned from being a member of the Gold Rush?
Allison: Being a member of the Gold Rush has taught me to throw away any self-doubt I might have and never sell myself short of my potential because there's nothing stopping me from reaching my goals if I commit myself to achieving them.
GOLD RUSH FAVORITES
Allison
Devin
CHARITY
The National Children's Cancer Society
Make-a-Wish Foundation
CHIPS
Hawaiian Kettle Style Chips
Doritos
MOVIE
Up
Shawshank Redemption
ARTICLE OF CLOTHING
Baseball Tee
Socks