Each week, 49ers.com gets to know two members of the 49ers Gold Rush. This week, we have two ladies whose names are also places! Meet Shasta, a second-year member of the squad from San Jose, Calif., and Montana, a rookie from Los Altos, Calif.
What's something our fans would be surprised to learn about you?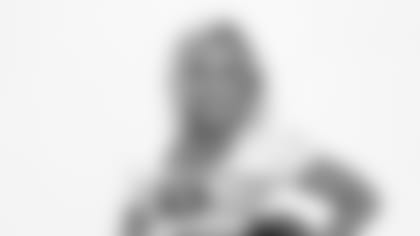 SHASTA
SHASTA:I miraculously survived slipping and falling down a waterfall while hiking in Yosemite. I climbed back up to the rest of my hiking group without a scratch! You could say I'm one lucky duck. I'm more careful now, but I still love hiking and adventuring through the outdoors!
MONTANA:I was born a 49ers faithful and was actually named after Joe Montana! My entire family loves spending quality time at 49er games while rocking our #16 jerseys together.
What do you like most about being a member of the Gold Rush?
SHASTA:Being a member of the Gold Rush is my prized possession. I love what I do! So my favorite part is that our season never really ends! Once football is over, we continue representing the 49ers at events and appearances, and then jump right back into auditions. We keep the 49ers fun alive year-round!
What is your biggest goal this season?
MONTANA:My biggest goal for this season is to truly live in the present and enjoy every experience that comes my way. I am constantly thinking about the future and what is in store for me, but I would like to take a step back and enjoy the season one moment at a time.
SHASTA: I have a domestic Bengal Leopard cat named Congo! He looks like a miniature leopard but acts like a dog.
Who is the most inspirational person in your life?
SHASTA:My past and present coaches! They have each played a very significant role in mentoring me to be the very best version of myself.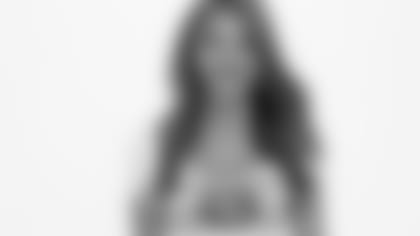 MONTANA
MONTANA:The most inspirational person in my life is my mother. My mom has accomplished many things in her life, such as working to build schools for girls in Africa and working for other charities, and I am extremely proud to call myself her daughter. I hope to one day be like her and give back to the community in the same way she has given back.
MONTANA:When I was a child I always dreamed of being a teacher and now I am currently living that dream working as an elementary school teacher. I have made my dream come true and hope to continue working as a teacher and empowering the youth. My next pursuit as a side dream job would be to get my yoga teaching certification and become a yoga instructor.
Can you walk us through a day in your life?
SHASTA:I'm a morning person so a day in my life would start bright and early with a long run and a healthy breakfast! You can then find me working in the world of business finances. After work, I enjoy cooking a homemade meal while watching my favorite Bay Area sports teams and then I remain active in the dance studio training, practicing, and choreographing for fun!
How would you describe your style?
MONTANA: I would describe my style as classy comfortable because, as a teacher, I enjoy looking nice while staying comfortable enough during the day to move around and work with my students.
GOLD RUSH FAVORITES
SHASTA
MONTANA
TV SHOW
NASHVILLE
FRIENDS
CHARITY
HUMANE SOCIETY
JUMPSTART
HOLIDAY
CHRISTMAS
CHRISTMAS
ARTICLE OFCLOTHING
COWGIRL BOOTS
YOGA PANTS