Each week, 49ers.com gets to know two members of the 49ers Gold Rush. This week, we meet Kayla, a *fifth-year member from Fremont, Calif., and Taylor a rookie member from San Jose, Calif.*
What's something our fans would be surprised to learn about you?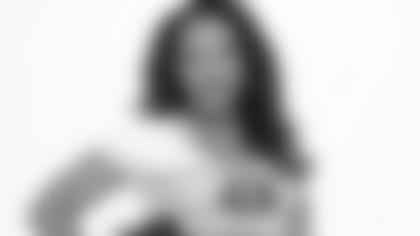 KAYLA
KAYLA:Most people would be surprised to know that I was a collegiate swimmer. My favorite strokes were freestyle and butterfly.
TAYLOR:omething that is surprising about me is that I have a second-degree black belt in Tae Kwon Do.I'm also a Muy Thai boxing instructor and I love it!
What is your biggest goal this season?
KAYLA:This is my first year living out my dream as a Gold Rush Captain. Therefore, my biggest goals revolve around leading by example, enhancing team cohesion as well as enhancing my line's game day experience
What is your biggest fear?
TAYLOR:Tight spaces! I'm a bit claustrophobic.If you could say anything to the 49ers fans what would it be?
KAYLA: The Gold Rush and 49ers faithful feed off of each other's energy on game day. It's a team effort! So let's make sure to stand up, cheer loud, stay faithful and remain Gold Blooded!Who is the most inspirational person in your life?
TAYLOR:Both of my grandmothers have always been my personal inspirations.  I look up to the way that they work hard without complaining and are willing to sacrifice anything for their family.  I wouldn't be where I am today without them. I love you Nana and Grandma!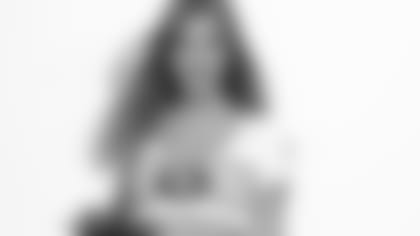 TAYLOR
Can you walk us through a day in your life?
KAYLA:I usually begin my day by attending my Clinical internship. I counsel clients for a few hours and then begin doing homework at a local coffee shop. Once I complete my homework, I choreograph my dance routine for my dance class, rehearse all of our gold rush routines and then workout at my boxing class. Afterwards, I make dinner, relax, watch movies and get ready for the next day.What is your most embarrassing moment??
TAYLOR:Once while performing with my college cheer team I forgot a halftime routine mid-performance In the video you can see me sprint from one end of the field to the other trying to get to the right spot.  It wasn't my proudest moment but at least everyone got a good laugh afterwards.What is your dream job?
KAYLA: My dream job consists of owning my own psychological practice as well as working with professional dancers and football players as a Sport Psychologist. I specifically would like to work for the 49ers as their team Sport Psychologist.Do you have any pets?
TAYLOR: I have a dachshund mix named Kevin.  We rescued him from the shelter in San Jose.  Everyone laughs when I tell them his name but when I first saw him that was the first name that I thought of.
GOLD RUSH FAVORITES
KAYLA
TAYLOR
MOVIE
STEP BROTHERS
THE JUNGLE BOOK
TV SHOW
THE BACHELOR
FIXER UPPER
CHARITY
MAKE-A-WISH
MAKE-A-WISH
HOLIDAY
CHRISTMAS
4TH OF JULY