Each week, 49ers.com gets to know two members of the 49ers Gold Rush. This week, we meet rookie member Danielle L. from Cupertino, Calif. and Jordan, a second-year member from Petaluma, Calif.*
What do you like most about being a member of the Gold Rush?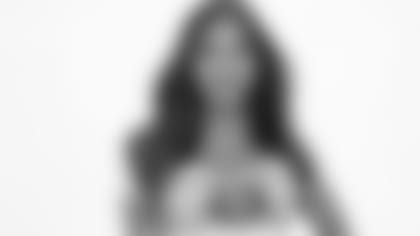 DANIELLE
DANIELLE L.:I like that I get to be a part of history. At mini camp we learned so much about Gold Rush and the history behind this team, which makes me feel honored to be a part of it.
JORDAN: I have been blessed with the opportunity to perform in front of the 49ers Faithful, but performing is just a small aspect of the job. Throughout the season, we're lucky to be a part of many different appearances, events and charities. It's an extremely rewarding experience.
What's something our fans would be surprised to learn about you?
DANIELLE L.:On my third season as an NBA dancer for the Golden State Warriors, I got to experience the 2015 Championship!
JORDAN: I am a volunteer with Mentor Me Petaluma. This local organization pairs adults with at risk children. Once a week, I meet with a young girl who brightens my day. Our weekly meetings consist of trips to the park, fun treats like frozen yogurt, or manicures and pedicures! The small amount of time that I spend with her each week makes such a huge difference in not only her life, but mine as well.
Who is the most inspirational person in your life?
DANIELLE L.:My mother. She has taught me how to be a strong independent woman and to always pursue everything I want in life.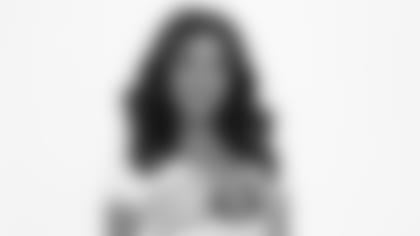 JORDAN
JORDAN: My two older sisters are both extremely successful young women. They motivate me in every aspect of life. Without them, I wouldn't be the person I am today.
What is your biggest goal this season?
JORDAN: I valued the experience and knowledge passed down to me from the veterans during my first year. My goal this season as a veteran is to help guide the first year members through one of the most unique and exciting experiences of their lives.
What is your biggest fear?
DANIELLE L.:Heights! I hate roller coasters and being on planes.
What is your most embarrassing moment?
JORDAN: When I fell while running up the aisle in a movie theater. I had a bag of popcorn in my hands and everything went flying, including me! Luckily, it was before the movie had started and I laughed it off with a friend.
DANIELLE L.:Owning my own dance studio! That's been my dream ever since I was a little girl.
What have you learned from being a member of the Gold Rush?
DANIELLE L.:The value in sisterhood. The women that I'm surrounded by on this team are independent and driven and those are qualities I always strive to achieve.
GOLD RUSH FAVORITES
DANIELLE
JORDAN
MOVIE
Moulin Rouge
The Notebook
TV SHOW
New Girl
Seinfeld
PHONE APP
Instagram
Spotify
CHARITY
Animal Welfare Institute
Mentor Me Petaluma