Each week, 49ers.com gets to know two members of the 49ers Gold Rush. This week, we meet rookie Ashlee from Orem, Utah, and Brooke, a third-year member from Castro Valley, Calif.
What have you learned from being a member of the Gold Rush?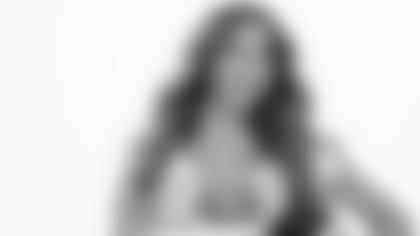 ASHLEE
ASHLEE:As a member of the Gold Rush you represent the entire 49ers organization. This comes with so many different opportunities that I am really looking forward to this season. I have gained so many new found friendships that I know will last a lifetime.
BROOKE: I think the most important thing I have learned is how valuable a smile or simple gesture can be. You can make someone's day by saying "Hello!" or shooting him or her a smile.
What's something our fans would be surprised to learn about you?
ASHLEE:I am full of random trivia facts. I have a photographic memory for useless knowledge, yet I can't remember where I park my car when I go shopping.
What do you like most about being a member of the Gold Rush?
BROOKE:Aside from dancing, I love being a member of the Gold Rush because of the amazing opportunities that come along with it. We are able to go out into the community, meet all of our amazing fans, and be a part of charity events. It is one of the most rewarding experiences I have ever been a part of.
What is your biggest goal this season?
ASHLEE: There is no greater feeling in the world than setting a goal and seeing it come to life! Making this team is a dream come true. My ultimate goal is to work hard and show my full support for the 49ers. My team is full of ambitious, smart, hardworking women, and I want people to see that.
Who is the most inspirational person in your life?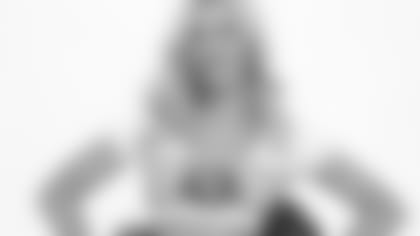 BROOKE
BROOKE:My mom is the most inspirational person in my life. She approaches every situation with a huge heart and an unbelievable amount of compassion. She's the type of person that can make anyone smile, and I can only hope to be half the person she is.
ASHLEE:My parents are my inspiration. My mother who taught me the value of patience and my father who taught me the importance of hard work.
What is your biggest fear?
BROOKE:Clowns! I do not like clowns at all!
What is your most embarrassing moment?
ASHLEE:Oh my, I have too many to count because they happen on the daily. One that comes to mind would be back when I was cheering for the Utah Flash, a loose ball hit me right in the face in front of thousands of fans and I blacked out. I was so embarrassed!
GOLD RUSH FAVORITES
ASHLEE
BROOKE
MOVIE
OCEANS 11
ANYTHING FROM PIXAR
TV SHOW
SUITS
CRIMINAL MINDS
APP
UBER
INSTAGRAM
CHARITY
MAKE-A-WISH
DANCERS AGAINST CANCER