* Each week, 49ers.com gets to know two members of the 49ers Gold Rush. In our last installment of the season, we meet the final two members of the squad in second-year member Allison from Folsom, Calif. and Lynnette, a fourth-year member from La Verne, Calif.*
What have you learned from being a member of the Gold Rush?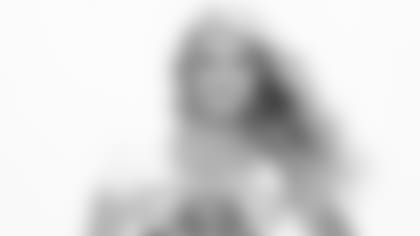 ALLISON
ALLISON:It has taught me to throw away any self-doubt I might have and never sell myself short of my potential. There's nothing stopping me from reaching my goals if I commit myself to achieving them.
LYNNETTE: It has taught me so many things in my life. But I think most importantly, it has taught me that your dreams are never too big or out of reach. You can accomplish anything you want to, as long as you work hard at it.
What's something our fans would be surprised to learn about you?
DANIELLE:I was a figure skater before I started dancing/cheering.
LYNNETTE:I used to work at Disneyland as a parade performer.
Who is the most inspirational person in your life?
ALLISON:My first high school dance coach because she saw potential in me and I grew so much as a person and performer under her instruction. She's such a strong woman and she inspired me to follow my dream of being a part of the Gold Rush.
JORDAN: My mother. She is the strongest and most caring person I have ever met. I can only hope to be half the woman that she is.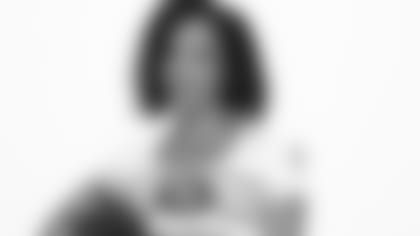 LYNNETTE
What is your biggest fear?
LYNNETTE: That would have to be snakes. There is just something about snakes that really freaks me out.
What do you like most about being a member of the Gold Rush?
ALLISON:I love creating unbreakable bonds with my teammates and cheering on my favorite team in the NFL alongside them at the beautiful Levi's stadium.
What is your biggest goal this season?
LYNNETTE: Going into my 4th season with the Gold Rush, my goal is to just have the most fun possible. I really want to take in every experience and every game as if it was my last.
LYNNETTE:It would be to be the Executive Chef at the Ritz Carlton Hotel.
How would you describe your style?
ALLISON:My style varies greatly. I love girly dresses and a killer pair of heels but you can also find me rocking white converse and a baseball tee.
GOLD RUSH FAVORITES
ALLISON
LYNNETTE
MOVIE
Up
Stand By Me
TV SHOW
Fixer Upper
Fresh Prince of Bel Air
PHONE APP
YouTube
Starbucks
CHARITY
The National Children's Cancer Society
Compassion International