Each week, 49ers.com gets to know two members of the 49ers Gold Rush. This week, we meet Alexandria, a rookie from Napa, Calif., and Savannah the third-year member from Honolulu, HI.What do you like most about being a member of the Gold Rush? ALEXANDRIA.:There is a sense of family being a part of this team. Everyone is extremely helpful and always looking out for one another's best interest. Being a Gold Rush member has been a lifelong dream and I am finding out that it is more than just dancing and the uniforms. My teammates are women I imagine being a part of my life far past being a Gold Rush member. I thoroughly enjoy spending time with them and cannot wait to create more memories.SAVANNAH:
Seeing my cheer sisters every weekend and experiencing this incredible journey together. It is truly life changing and I've made friendships that will last a lifetime.
What does it mean to be a 49ers Faithful?
* *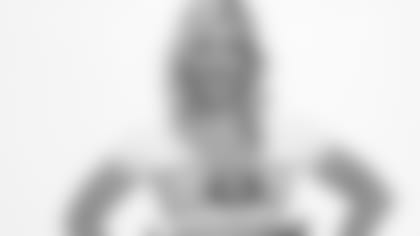 ALEXANDRIA
ALEXANDRIA:When I think of the word "faithful" a few words come to mind: dedicated, devoted, true, passionate, and loyal. It means that whether we are winning or losing, we stay faithful to our team and continue to encourage and persevere.
Do you have any pets?SAVANNAH: I have a sweet black lab who we named after our street in case he ever gets lost.  If you could say anything to the 49ers faithful what would it be? ALEXANDRIA:I am so excited to share this season with you! Fingers crossed for a memorable season with lots of wins and historic plays.Who is the most inspirational person in your life?SAVANNAH:*My guardian angel, my mom, Michele. She taught me growing up how to love unconditionally, to be happy, and to never take life for granted.ALEXANDRIA: My high school dance coach. Not only did she teach us dance style and technique but she was a second mother to all her students. She is an inspiration to everyone that meets her and a shining star at our school. I couldn't imagine a better mentor to help guide me through some of my most difficult challenges in life.What's something our fans would be surprised to learn about you?*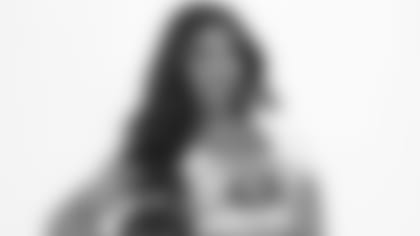 SAVANNAH
SAVANNAH: I cheered 4 years at the University of Oregon during the same time Chip Kelly was the head coach! Go Ducks!
Can you walk us through a day in your life? ALEXANDRIA:Alarm goes off at 5:30 am, workout, practice routines, eat breakfast, get ready for work, work starts at 8:00 am, lunch is at 12:00 pm and I either run errands or workout, get off work at 5:00 pm, come home, walk my furbabies, make dinner, watch a favorite show, get ready for bed, go to sleep.What is your dream job?SAVANNAH:Sports modeling. I would love to wake up every day, workout and take photos for a livinIf you were a tourist in San Francisco what three things are on your must do list?SAVANNAH:I would sail under the Golden Gate Bridge, do acroyoga at Dolores Park, run on Baker beach, and explore Chinatown.
GOLD RUSH FAVORITES
ALEXANDRIA
SAVANNAH
MOVIE
AMERICAN PIE
THE NOTEBOOK
TV SHOW
GAME OF THRONES
GREY'S ANATOMY
CHARITY
FISHER HOUSE FOUNDATION
ALZHEIMER'S ASSOCIATION
HOLIDAY
4TH OF JULY
CHRISTMAS