The National Football League announced that the San Francisco 49ers will battle the Denver Broncos in London, England. The matchup will take place on Sunday, October 31, 2010 at Wembley Stadium. It will mark the 49ers third game ever at Wembley Stadium, as the team played two preseason contests in the historic venue. CBS will broadcast the game in the United States beginning at 10:00 a.m. PT (1:00 p.m. ET & 5:00 p.m. UK).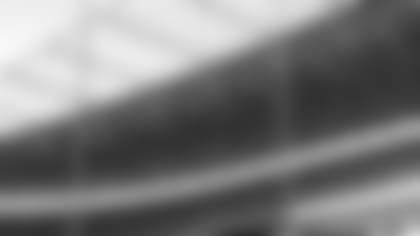 "The 49ers organization is excited to be part of the NFL's 2010 international schedule," said 49ers President and CEO Jed York. "London is a wonderful venue for two of the most storied franchises in NFL history to square off. The international games have been so well received in recent years that it will surely be an exciting experience for our players, coaches, staff and fans. We support the league's initiative to bring NFL games to the international stage, and are looking forward to playing in front of our fans in England."
The game marks the 10th time the 49ers will play on the international stage, but just their second regular season game and first as the home team. San Francisco last played internationally on October 2, 2005, when they battled the Arizona Cardinals in Mexico City in front of 103,467 fans at Azteca Stadium. The game marked the first international regular season game in NFL history.
"I am thrilled about the chance to represent the NFL internationally," said 49ers head coach Mike Singletary. "I have no doubt that our players will be ready to go. What a great opportunity it is for us to play in such a setting."
"I've never been to London, but I've always wanted to go," said All-Pro middle linebacker Joe Staley. "I couldn't think of a better way to get to visit England than to go there doing something I love to do … playing football."
"I'm so excited. I've been waiting for this opportunity since they started playing games over in London," said Pro Bowl tight end Vernon Davis. "I've always wanted to go overseas and now I get to go over with my teammates and play football. I can't wait to go over there and show all of Europe what 49ers football is all about."