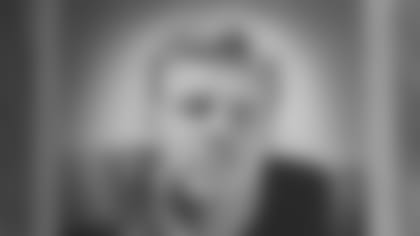 Throughout the season, 49ers.com will feature members of our **10-Year Club**. Check out our latest one on former 49ers offensive tackle Len Rohde, who played for the team from 1960-1974.*
Among the 45 names listed as members of the 49ers 10-Year club is 49ers offensive tackle Len Rohde.
Rohde played 15 seasons in San Francisco, from 1960-1974, and helped the 49ers to their first three NFC Western Division crowns from '70-'72.
As a fifth round draft pick of the 1960 National Football League Draft from Utah State University, aspirations for making the 10-Year Club weren't on his mind when he first joined the team. Instead, Rohde concerned himself with making the team.
"Making the club was the big accomplishment and a big challenge I would say. When you're trying to break in, you're just hoping you're there when the final cut is made," Rohde said. "The goal when I came to San Francisco was to get through the first practice and then the next day. The whole 10-Year Club was not something we thought about. We just went from game to game."
Once he made the roster, Rohde dedicated himself annually to improving his play on the field as well as helping the 49ers climb up the NFC Western Division. And as Rohde got closer to the tenth year of his career, he felt a sense of pride in making his way onto the wall.
"When you're playing, the Super Bowl is a big thing – that's what everybody is playing for," Rohde said. "But as time goes on, you realize you are part of the 49ers and you feel proud that you're part of that group. It's a good feeling no question about it. I played there for 15 years and I'll always be on the wall, and that's an honor."
It's not the only achievement that still stands. During his career, Rohde played in 208 consecutive games, the longest streak in franchise history.
"It's one of those things that just creeps up on you and you don't realize," Rohde said of his streak. "You don't set out to do something like that, you take things one at a time and all of a sudden you realize you've got a string going. And then you hope you can hang on."
Rohde's streak at the tackle position came in jeopardy in the twilight of his career when he suffered a serious knee injury late in the 1974 season.
"We played the New York Jets and I had a bad knee injury, so I wrapped it up. Then we were going to play the Kansas City Chiefs the next Monday. I didn't play a whole lot but I did play a couple of downs. Fortunately, I recovered quickly and finished the game out."
While injury couldn't stop the streak, retirement could. With the urging of head coach Dick Nolan, Rohde decided 15 years of play in the NFL was plenty enough.
"I was getting to the point where my back was bothering me quite a bit. Coach Nolan treated me well, he pulled me in one day and said, 'You've been a good team guy all these years and you could really help us a lot." And I said, 'How can I do that?' And he said, 'If you retire.' I said, 'I think I got the message.'"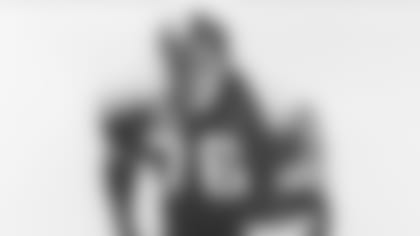 Although he was tempted to gut out season sixteen of pro football, Rohde knew he was in the last legs of his career. In the end, he opted to adhere to his coach's advice, respecting and trusting that Dick Nolan knew best.
"He was very straight forward," Rohde said of Nolan. "He was very open and you could trust the guy. He treated you right. I enjoyed playing for him, he was a definitely a good coach. We won our first three division titles under him in 1970, 71 and 72."
Besides his record-setting streak, Rohde says he's also proud of an achievement that he and his fellow offensive linemen achieved.
"We allowed eight sacks in an entire season and that was an NFL record," said Rohde. "The record earned us the nickname, 'The Protectors,' and it's one of the things I'm most proud of when I look back on my career."
Following his playing days, Rohde became active as an owner in the restaurant business.
"I got in the business with some partners," Rohde said. "At one point we owned nine Burger Kings and six Applebee's. That was a challenge and it was fun. "
Now retired, Rohde enjoys helping out every year with an NFL Alumni golf tournament to raise money for kids, and spending time with his own family.
"I have four grandchildren, a wonderful wife and a wonderful son," he said.
And if they ever need reminding, they only need to check out the 49ers 10-Year Club at the Santa Clara team facility to see the legacy their grandfather, father and husband has left behind.