Typically, it's only the rookies whose heads are spinning during the team's first mini camp, but the entire offensive unit is currently challenged with digesting the Mike Martz offense and all of its formations, shifts and possibilities.
"It's going to be very creative," said quarterback Shaun Hill. "We are all excited. There might be ways you've seen a play installed and you get out to practice and maybe something else comes up and you end up running that play out of something you haven't seen before. So, you've got to be ready, but I think everybody is gong to be mature enough to be able to handle it."
Although similar to Norv Turner's offense, Martz offense clearly has its own intricacies, including a thorough breakdown of every single play.
"The nice thing right now as far as a quarterback, you are given a lot of answers and knowledge," said quarterback Alex Smith. "When we are installing plays and going thru the offense we are given a lot as far as answers versus different coverage, different techniques, zone or man. Everything is given to you beforehand whereas a lot of times you are learning that on the go. It can seem like a lot, but I think eventually it is really going to help me and the other quarterbacks in decision making."
The players often refer to Martz as being a detailed coach. So as well as provisioning for just about every detail of the play and its potential pitfalls, his coaching also includes breaking down the mechanics or critiquing the depth on the receivers' routes.
"From day one, he's been trying to break some of the habits I've developed the last couple of years," said Smith.
Asked for examples Smith continued, "My drop, the last few years have been far different than what Coach Martz has been teaching in terms of what fits this offense and this playbook. There are more teaching points, having balance in your drop, and just a lot more variations of drops in this offense. Fine-tuning my feet, my body, my posture, shoulders, and my eyes are all stuff that is getting coached."
Running back Frank Gore said he's had his nose buried in a 49ers playbook that even has him splitting out wide as a receiver.
"We've got a lot of different sets and formations that I've never really been used in before and so I'm trying to get all of that down pat because I think it is going to give me more opportunities to be very involved in this offense," said Gore. "Coach Martz is helping because he gets on you about every little thing and I feel you should want that out of a coach. That's how you become a great team. When a coach is on you about every small thing in practice – if you run the route wrong or didn't get your proper depth - that'll just come natural to you in the game."
The only position getting off a little easier appears to be the offensive line. Center Eric Heitmann said that there's not much gray area in what the linemen are being asked to do.
"It's complicated, but there's a lot of direction. For us, we have a lot of rules but we don't have a lot of adjustments to our rules," said Heitmann. "It makes it uniform across the board because we have set rules and we are staying with them."
And so far the man hired to revitalize the 49ers offense is pretty pleased with the discipline and effort he's seen from his unit.
"The receivers and the backs are really standing out. The tight ends, all of those positions in the 7 on 7 drills have really stood out and done a nice job," said Martz. "The discipline and what we do, they've learned. The quarterbacks are getting to the point where they can trust where they (receiving outlets) are going to be. That's the biggest thing, when you put an offense like that, getting everyone to be on the same page."
Plenty of kinks still need ironing, but several of the expected key contributors are in accord when it comes to the potential of this offense.
"The best part about camp is being with Mike Martz and exploring and trying new things and how he is putting guys in position to make plays," said tight end Vernon Davis, who also said he expects this to be his breakout year. "This will be a year I think it is going to happen. That's something we've got to do, not just get me the ball, but get it in the hands of the guys who can make plays. That's the object of the game, getting your playmakers the ball."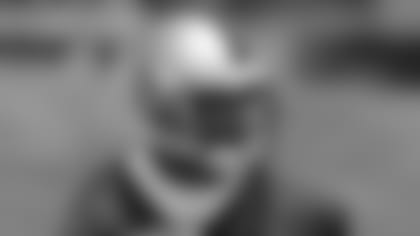 Martz also has a better pick of the litter in terms of playmakers with the offense being infused with some off-season acquisitions.
"He always puts us in a win situation," said returning wide receiver Arnaz Battle. "Playmakers is one thing that this offense brings. Every play is an opportunity to take it the distance and score. We have the people in the position to do that. Isaac Bruce, a veteran coming in and he can still go. He still makes big plays. Bryant Johnson from Arizona is a physical receiver with speed that is helping us out. DeShaun Foster, across the board, we've added guys who are able to make plays and make this offense go."
Of course the biggest compliment an offense can ever receive might just be from the defense charged with stopping it. Safety Mark Roman gave his vote of confidence after just the third practice of mini camp.
"It's like training camp already in terms of what the offense is doing to us and the adjustments we are having to make," said Roman. "It's real good preparation for every team. There are very few teams that have the ability to just line up and beat you, so all of the adjustments they are giving us is helping us to react to formations, shifts and motions."