A career passing day from Alex Smith became a moot point just as soon as Olindo Mare's game-winning 30-yard field goal split the uprights at Qwest Field.
Seattle handed the 49ers their seventh loss of the season and in the process, Smith's best passing day as a professional was spoiled in a 20-17 defeat.
He went on to finish the game completing 27-of-45 passes for 310 yards and two touchdowns with a 95.6 quarterback rating. But his first 300-yard passing game in 36 career starts was not enough to push the 49ers past the Seattle Seahawks, who both find themselves with a 5-7 record with four games remaining.
Two costly fumbles hurt the 49ers chances of evening their record, as a fumbled punt in the first quarter and a fumble by running back Frank Gore in the fourth quarter turned out to be game-changing plays in favor of Seattle.
"We came into the game knowing this time of year you can't have turnovers. In a game like this, a game against any team, you can't give the ball to them. It's just really sad," head coach Mike Singletary said. "The consistency we talk about, that just wasn't it."
With a 7-0 lead, Arnaz Battle fielded Jon Ryan's punt, ran to his left and then handed the ball off to fellow wide receiver Brandon Jones. But the two could not get a clean exchange. Jones bobbled the ball immediately and was unable to fall on top of it.
The fumble was recovered at the 49ers 15-yard line and it set up a seven-yard touchdown pass from Matt Hasselbeck to Deion Branch. The turnover evened the score at seven and proved to be Seattle's biggest break in the early stages of the game.
Gore's fumble on the opening drive of the fourth quarter also ended up being costly as it halted the team's first successful drive of the second half. After playing a game of field position throughout the third quarter in which both teams traded punts and put up no points on the scoreboard, the 49ers finally made headway on their first drive of the fourth quarter, despite starting with the ball at their own 2.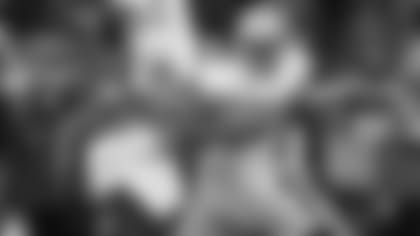 Smith completed two passes to tight end Vernon Davis (who had a game-high six-catch, 111-yard performance with his 10th touchdown catch of the season), and followed up with strikes to Michael Crabtree, Josh Morgan and Gore as the offense appeared to finally build some momentum.
But the next run by Gore up the middle ended badly as Seattle free safety Jordan Babineaux poked the ball out from behind and cornerback Josh Wilson scooped up the fumble. Wilson returned it 43 yards, but was stopped by Smith who made a touchdown-saving tackle. The fumble led to Mare's first field goal of the game from 25-yards out, but more importantly halted the 49ers offensive first scoring opportunity of the second half.
Facing a three-point deficit, the 49ers put together a six-play, 20-yard drive but could only tie the game at 17. Smith threw two accurate passes to Davis and Crabtree on back-to-back plays, but neither player was able to track the ball in for a go-ahead touchdown. The 49ers settled for a 34-yard field goal from Joe Nedney, the only points they would score of the second half.
"The one down to Vernon I kind of thought it was a score right there, he didn't come down with it, those things happen," Smith said. "The one to Crabtree I think got there before he saw it."
The 49ers could put a lot on the two fumbles, but converting only one of their 13 third down attempts was a definite downfall.
"[Losing] is never easy to deal with," Smith said. "In my mind we had a lot of opportunities to win the game. We were close to making it and didn't make it."
Had the 49ers converted one more third down on their final possession of the game, field position and the clock would have been against Seattle. With Smith unable to find Morgan on a third-and-three, the Seahawks then put together the game-winning drive.
It was set up by Nate Burleson's 21-yard punt return. Seattle picked up 5 yards on a defensive holding penalty on first down when Dre' Bly beat T.J. Houshmanzadeh to the football. The Seahawks needed one big gain to get into field goal range and went the unconventional route with a 32-yard pass down the right sideline to rookie wide receiver Deon Butler over cornerback Keith Smith.
Butler's only catch of the game put Seattle at the 49ers 15-yard line. From there, Julius Jones helped run the clock down with a 3-yard gain to set up Mare's game-winner.
The 49ers held their opponent out of the end zone in the second half for the second week in a row and registered five quarterback sacks, but could not make enough plays in the game's final 30 minutes.
All of the offensive fire power seemed to take place in the first half.
Davis caught his 10th touchdown of the season, which broke a franchise record for most single-season touchdown receptions by a tight end. On a fourth-and-one midway through the first quarter, Smith found Davis on a misdirection play that resulted in a 33-yard touchdown pass.
"You want to be aggressive that's what his mindset was," Davis said of Singletary's decision to go for it. "He wanted to be aggressive and attack them right away. It doesn't matter whatever we do, we have to attack it full speed and attack it hard."
Davis caught the pass in the left flat, after Smith play-action faked to his right, and then outran rookie linebacker Aaron Curry for the score.
After Jones' fumbled punt and Branch's 7-yard touchdown to tie the game, Seattle took the lead with Justin Forsett taking Hasselbeck's 8-yard screen pass in for a touchdown.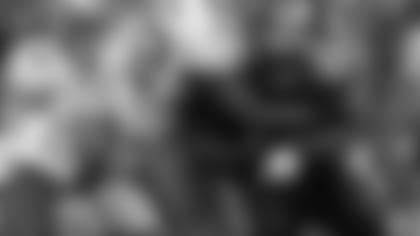 Hasselbeck's two touchdowns were a result of a methodical passing attack in which he completed 25-of-34 attempts for 198 yards. The ground game on the other hand wasn't as effective with Julius Jones totaling 67 yards on 20 carries.
Thanks to their good run defense, the 49ers tied the score with 7:40 left in the second quarter, when Smith hit Morgan for a 22-yard touchdown pass down the right sideline.
However, the success of the first half didn't translate effectively into the 49ers second half performance.
"It's more disappointing," Smith said. "Not to take anything from what Seattle did, but we just had so many opportunities to win the game. That's what makes it so disappointing, because I know were capable of making them. Good teams do that."
The 49ers know that losses at this time of the season are even more crucial, but the disappointment of Sunday's result won't curtail their efforts in finishing the season strong.
"We have to keep playing," Bly said. "We still have four games remaining. We just have to go out there and play and let the rest take care of itself."
Bly's head coach, never one to relent, is going forward full throttle. Promising an inspired performance when his team next hits the field in a divisional clash with the Arizona Cardinals on Monday Night Football.
"Were going to rock," he said. "We're going to fight kick, scratch and hopefully win the game. We can't look at it any other way. We got ourselves in this silly hole. We've just got to fight and get our way out of it."