It's hard to win games in the NFL when you can't win the turnover battle first.
The 49ers lost that contest 4-0 Monday night in front of a sold-out crowd at Candlestick Park and despite picking up seven more first downs and outgaining the Saints 417 to 287 yards, the 49ers lost on the scoreboard too.
Once again, they learned the validity of the NFL's turnover adage – you turn the ball over more times than the opponent – you're likely to lose. That's what happened as the 49ers were defeated 25-22 by the defending Super Bowl champion New Orleans Saints on "Monday Night Football."
But even after committing four turnovers, three by the offense and a lost fumble by special teams, the 49ers nearly sent the game into overtime.
San Francisco's offense drove 82 yards on eight plays late in the fourth quarter, and after a seven-yard rushing touchdown by Frank Gore and tight end Vernon Davis' two-point conversion catch, the game was tied with just 1:19 left on the clock.
But it wasn't enough to win the game. A Drew Brees-led Saints attack, drove into field goal range to set up Garrett Hartley for a game-winning field goal attempt.
Hartley's 37-yarder made its way through the outstretched arms of the 49ers field goal block team, and even grazed off the left hand of 49ers defensive tackle Ray McDonald.
Surprisingly, Hartley's kick found its way inside the uprights as time expired, leaving the 49ers to wonder, what if?
McDonald was sure he had his third-career field goal block; it just wasn't meant to be.
And just like the turnover myth prevailed, proof that football is a game of inches was reiterated once again. McDonald needed just a bit more of his left hand on the football and the 49ers and Saints would have been headed to overtime.
"I thought I had it blocked," he said after the game. "I didn't think it was going in, but when I turned around, I saw it kind of wobbled in.
"I got like half of the ball. Obviously, I didn't get enough."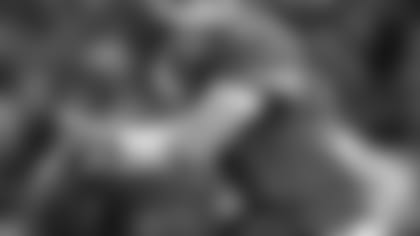 But it was primarily the turnovers that proved to be enough for the Saints to improve to 2-0 and put the 49ers at 0-2.
Two Alex Smith interceptions, a Delanie Walker fumble and a muffed punt by rookie cornerback Phillip Adams late in the fourth quarter severely hurt the 49ers chances of upsetting the World Champs.
Making matters worse for the 49ers, two of those turnovers, an interception and a Walker fumble took place inside the red zone.
"I'm glad the guys continued to fight back, and overcome some of the setbacks, some of the things that we did to ourselves, self-inflicted (wounds)," head coach Mike Singletary said after the loss. "It was unfortunate that we didn't capitalize on the things that we had."
And ultimately, it was the 49ers inability to maintain possessions that served as the lasting impression of the night.
Perhaps most costly was the special teams mistake.
Trailing the Saints 19-14 with less than six minutes remaining in the game, rookie cornerback Phillip Adams attempted to field a Thomas Morstead punt inside the 49ers 20-yard line, but he immediately bobbled it and failed to secure possession. Instead of bouncing out of bounds, it wound up in the arms of Saints receiver Courtney Roby.
With great field position, Garrett Hartley added his second of three field goals of the game to give the Saints an eight-point lead.
Despite all the turnovers committed prior, Smith and the 49ers offense eventually cashed in on the ensuing possession on Gore's touchdown run and Davis' two-point catch.
Gore totaled a game-high 112 rushing yards on 20 carries and added seven catches for 56 yards including a 12-yard touchdown in the second quarter.
"We went into the game wanting to run the ball and that's something we pride ourselves on is running the football," said guard Adam Snyder who started in place of the injured Chilo Rachal. "There are ups and downs with that and tonight we ran the football and protected when we needed to."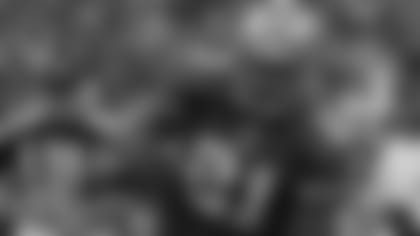 Gore also led all 49ers in catches and was targeted nine times by Smith. Wide receiver Josh Morgan was targeted the second-most (eight times), finishing with 70 yards on six catches.
"We made plays and Alex did a great job," said Morgan on the offense's improved performance. "This game just shows we have to take care of the ball.
"A loss is a loss. It hurts either way. We knew what we could do; we just came out and did it tonight. All we have to do now is keep moving forward and put this game behind us."
After the 49ers tied the game, the Saints had possession, two timeouts and 1:14 on the clock. In other words, enough time for Brees to orchestrate a Saints drive into 49ers territory to set up Hartley's game-winning kick.
"In the end, it's a loss just like the last one," said Smith on a night in which he completed 23-of-32 passes for 275 yards with one touchdown and two interceptions. "Lose by one, lose by whatever – it doesn't matter.
"We did a lot of things today that put ourselves behind the ball, and when you play a team like that, it's going to make it tough."
Singletary certainly agreed.
"When we stop hurting ourselves, we're going to be a good football team."