In his new book, I Gave My Heart to San Francisco, four-time San Francisco 49ers Super Bowl champion Jesse Sapolu detailed the highlights and hardships of his remarkable playing career.
Sapolu triumphed on the field despite having a dangerous heart condition, a torn aortic heart valve, that stayed with him during his 15-year career which included nine appearances in the NFC title game, four Super Bowl rings, two Pro Bowl appearances and two All-Pro selections.
The prideful former 49ers lineman had an enlarged heart which caused him to undergo two surgeries, including one in 1997, his final year with the 49ers.
Sapolu had been approached about doing a book following his playing career, but didn't know the right way to go about putting his thoughts together for the masses.
Two standout moments, however, made Sapolu reverse his course.
First, Sapolu's youngest son Roman, a sophomore center at Oregon State, dealt with the untimely death of a 19-year-old teammate, Fred Thompson, who passed away after collapsing while playing basketball from complications due to an enlarged heart.
Soon after, Sapolu's intent to share his story picked up significantly following his time at Junior Seau's funeral this offseason.
It was at that moment at the former San Diego Charger linebacker's service that Sapolu realized his story needed to be shared.
"I realized how short life can be and a lot of kids have my condition," Sapolu told 49ers.com. "I needed to write about it."
Sapolu's book can be ordered online through his official website and can also be picked up this weekend when the former standout conducts a two-day book signing event at the new 49ers Team Store at the Town and Country Village in Palo Alto. Sapolu will sign books from 5-7 on Saturday night and from 12-5 on Sunday.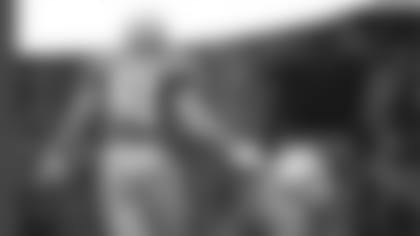 Sapolu said he's eager to see the reaction of the 49ers Faithful to his story.
"I feel like it's a good thing to let people know what I dealt with during my whole career," Sapolu said. "Kids with similar heart conditions, they need to know about it. There's a way they can come back and play with a certain procedure which allows them to fulfill their dreams if they choose to."
Sapolu's teammates were also proud of the hardships the powerful lineman dealt with during a decade and a half with the 49ers where he played center and guard. As a young boy growing up in Western Samoa, Sapolu suffered from a leaky aortic valve that led to an enlarged heart which made breathing difficult during his childhood. Sapolu had his situation closely monitored in college and in his early years with the 49ers.
Seeing one of the anchors to the team's storied success share something so personal took on a special meaning for some.
"When I first heard that Jesse was doing a book I said, 'Wow, that's fantastic,'" said former teammate and current 49ers VP of Football Affairs Keena Turner. "Jesse's always been that kind of leader. In his culture, he's a chief. He's a bonafide chief, a leader."
The heart problems weren't the only issues the starting lineman overcame.
Sapolu dealt with recurring foot problems in the early stages of his career, but went on to play in two Pro Bowls and was named to a third as an alternate, however, he could not play due to the surgery he underwent in 1997.
Even after dealing with his health problems, the 49ers lineman remained active in the lives of those around the organization. Sapolu, a frequent motivational speaker, also takes an interest in the team's Samoan players as a mentor and serves as one of the team's alumni coordinators.
But that's not the only reasons why Sapolu is so revered by those who know him.
"There are six guys who have four rings with the 49ers," Turner began, "five guys who have first four rings and then there's one guy who has the last four rings…
Sapolu, 51, is as active as ever these days. Besides promoting his book signings, the well-known lineman has created social media accounts to share information about his book as well as support the current team.
Sapolu's story is an important one for him to share. Besides looking out for his own children, Sapolu understands that so many football players are putting on more weight to compete with bigger athletes.
"It's another thing that encouraged me to do this," Sapolu explained. "It's such a normal thing now for kids to be over 300 pounds and if you have any kind of heart issue and not have it fixed standing at that weight, it can be detrimental to your life, so I decided to write about it."
Sapolu considered the book-writing to be therapeutic.
"It puts closure to it," he said. "Knowing I loved the game and the hope of motivating kids, it really was (telling them) if you put your mind to something, the strength of your mind can overcome any limitation that you have.
"To be honest, that's pretty much how I survived out there."
Current 49ers with Polynesian heritage, Isaac Sopoaga, Mike Iupati and Will Tukuafu have all reached out to Turner about acquiring a copy of Sapolu's book where the former lineman also discusses how his Samoan culture helped shape his football career.
Now that Sapolu's able to fully detail the hardships he overcame in a remarkable football career, the former lineman looks forward to the feedback from the 49ers Faithful.
"What you miss the most when you retire is the bond you have with teammates," Sapolu said. "But now you get to share it with the fans who are so passionate about what you did on the football field.
"I loved playing for the San Francisco 49ers. All those years we won football games that was about the bond and love for one another that you can't get anywhere else."