Santa Clara University, 1979-1980
The Bill Walsh era officially began on July 14, 1979 when rookies and free agents reported to the new Santa Clara University training camp for the first time.
In reality, it started months earlier as Walsh slowly assembled an incredible collection of coaching talent. Among his new assistants were Denny Green, Sam Wyche, Bill McPherson, Norb Hecker, Mike White, Bobb McKittrick and Billie Matthews. Backing them in the front office were two men with lengthy football pedigrees: John Ralston and John McVay. Together, they helped spread the impressive Walsh coaching universe that still echoes throughout NFL football today.
Walsh used the initial camp practices to observe and rate the performance of his rookies. A stickler for detail and eager to establish a solid framework, Walsh explained the criteria he used to judge players:
"Physical ability. There's not a lot you can do about that. You're either gifted or not."
"The ability to learn, to absorb and retain information. That's classroom work."
"The ability to learn and master the different skills of football on the field. Some are better than others at this."
"To deal with others as part of the group. How well you're able to get along with the other players on the team."
On July 18, the veterans reported to camp and Walsh began to take a more hands-on approach. He showed particular interest in two young quarterbacks who seemed more likely to be looking for a fraternity party than leading a pro football team: Steve DeBerg, just 25 years old, and rookie Joe Montana, who turned 23 a month before reporting to camp. Their task was to follow in the footsteps of grizzled veterans John Brodie and Y.A. Tittle, the 49ers primary signal-callers from 1951 through 1973.
Little did fans, and probably teammates, know where the Notre Dame rookie would lead the 49ers. In an interview prior to his death, Dwight Clark recalled in a joyfully joking manner his first meeting with the future Pro Football Hall of Fame quarterback.
"When I came out here for training camp I didn't know anyone," Clark said. "I was at a restaurant in Redwood City eating by myself and some guy came in wearing short shorts with a 'Fu Manchu' mustache. At first, I thought he might be another player, maybe a kicker or something. Then I saw his skinny little bird legs and realized he couldn't even be the kicker. He came over to my seat and said, 'Hi, I'm Joe Montana.' We became immediate friends and went everywhere and did everything together. He had a car so maybe that's why."
Montana's physical appearance may not have intimidated others, but Walsh was supremely confident he could develop his young quarterback in the same way he refined QB Ken Anderson during his years with the Cincinnati Bengals. Walsh told San Francisco Examiner sports writer Frank Blackman, "You hope your quarterback will run the team, throw a minimal number of interceptions and make very few errors. That he's not going to try and take over and carry the team on his back."
Walsh also hinted at the West Coast Offense he intended to install. "It is a detailed method where you approach and analyze every part of the football game."
After ten days of double practice sessions, Walsh rolled out his new offense in a scrimmage at Kezar Stadium, the 49ers home field from 1946 to 1970. Nearly 5,000 fans paid $2 to enter with all funds going to the Mayor's Community Youth Fund. Prior to the scrimmage, fans were allowed on the field for autographs.
Once the hitting started, it was the defense that took over. DeBerg, Walsh's anointed starting quarterback, ran the offense first. He moved the 49ers into the red zone twice but failed to cross the goal line. Montana took over in the second half and was equally ineffective. Fans grew restless at the offense's inability to score, and when the hour-long scrimmage ended, Walsh called his players to the sideline for the usual post-game pep talk amid a scattering of boos.
Nevertheless, Walsh was pleased with his team's overall performance. He praised the slashing rushing style of Paul Hofer, and vowed to make the Kezar Stadium scrimmage an annual event.
As the preseason games approached, coaches took notice of the work ethic of Clark, their 10th-round draft pick, and his signal-calling sidekick, Montana.
"I always thought I'd get cut," Clark said. "At the Santa Clara camp, I never went through the front door because I thought I'd run into the guy who made the cuts. Joe (Montana) and I would go through the back door. Maybe he thought he'd get cut too. We'd stay after practice and I'd run routes and he'd throw to me."
If Clark worried about being cut, it did not affect his play on the dormitory's Space Invader video game during the club's downtime. Showing off his quick hands and athletic moves, Clark earned top scores on the popular arcade game, often pocketing a few extra dollars from his spellbound teammates.
Walsh's offensive scheme began to take shape on the first possession of the 49ers first preseason game, a 13-10 win over the San Diego Chargers. With DeBerg at quarterback, the 49ers opened the game with three short passes. WR Terry LeCount posted receptions of 15 and 12 yards on quick slants, and then Hofer picked up nine yards on a swing pass. DeBerg marched the 49ers 80 yards on 18 plays and finished the drive with a three-yard scoring dart to tight end Paul Seal.
After two dismal seasons, the Candlestick Park fans seemed to notice something new and pleasantly different. Walsh's play-calling scheme, not yet known as the West Coast Offense, sparked the 49ers Faithful. They responded to the crisp short passes and machine-like drive with a roaring ovation.
The start of the second half marked the professional debut of Montana. He completed his first two passing attempts but netted just one yard. TE Ken McAfee nabbed Montana's first pass for a yard, then RB Mike Hogan grabbed his second throw for no gain. Nevertheless, Montana moved the 49ers into field goal range and kicker Ray Wersching knocked it through the uprights from 39 yards out to put San Francisco ahead.
In his first game in a 49ers uniform, Montana completed eight of 10 passes for 45 yards. He also did something that would become increasingly familiar. He guided his team into position for the winning score.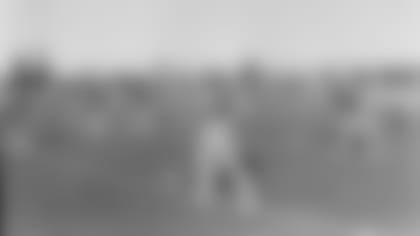 Sierra Community College, 1981-1997
The 1981 season was a turning point for the 49ers franchise. It began in a new training facility at Sierra Community College in Rocklin, CA with 55 rookies reporting to camp for two-a-day sessions. The morning practice started promptly at 9 AM. The afternoon session began at 3 PM with temperatures soaring into the mid-90s.
The first surprise at camp was the appearance of quarterback Guy Benjamin. Walsh signaled he might not be satisfied with the progress of the DeBerg/Montana passing duo when he acquired his former quarterback at Stanford University from the New Orleans Saints for a mid-round draft pick.
Three days after camp opened, first-round selection Ronnie Lott signed his rookie contract and appeared at Rocklin to watch the club's controlled scrimmage against the Oakland Raiders. It took place in nearly unbearable 105-degree heat with over 3,000 sunburned fans in attendance. Despite participating in just three practices, Benjamin led a crew of 49ers rookies against the Super Bowl champion Raiders rookies and completed nine of 16 passes for 202 yards and two TDs. It was enough to convince the head coach.
"I thought Benjamin was impressive, especially considering he has only been with us a few days," Walsh said.
The performance of several rookies in the 12-10 win over Oakland also caught the attention of Walsh. At his postgame press conference, Walsh claimed as many as 14 newcomers had a legitimate shot at making the club. Walsh pointed out the exceptional play of free agent linebacker Milt McColl from Stanford, second-round pick John Harty, a defensive tackle out of Iowa and his trio of rookie defensive backs—Eric Wright, Lynn Thomas and Carlton Williamson.
Raiders head coach Tom Flores also took notice, "Their DBs as a whole moved well and reacted extremely well."
And that was before Lott, a future Pro Football Hall of Famer, had been fitted for a 49ers uniform.
As the veterans filed into camp, most expressed their satisfaction with the new summer facility. It encompassed four playing fields, large locker rooms with two lockers per player, and a staff that catered to the players' needs. Linebacker Dan Bunz, a resident of Rocklin starting his fourth year with the club, personally recommended moving the 49ers camp to Sierra Community College. Chico Norton, in his 27th year as the 49ers equipment manager, gave Rocklin a hearty thumbs up. And, despite the heat, Hofer was in love with the facility.
"It's better than San Jose or Santa Clara by a long shot," Hofer said. "The fields are perfect, the rooms in the dorms are nice, there are saunas and swimming pools. The heat? Well it's definitely hot."
Linebacker Jack "Hacksaw" Reynolds, signed as a free agent just two months before camp opened, was one of the veterans on time and ready to work. A stickler for preparation, Reynolds was known to drive up Highway 101 to Candlestick Park on game day in full 49ers uniform.
"Jack just went out and took charge. I was very impressed," linebackers coach Norb Hecker said. "Right from the time we broke our first huddle he was hollering out the offensive formations, the splits."
In early August, the 49ers held their first Family Day at Sierra College. Nearly 9,000 fans attended, the largest crowd at one event in Rocklin history according to local law enforcement officers. As players were introduced, Hofer easily received the largest ovation. The 49ers Faithful then were treated to player autographs, a country and western band, and an entertaining 90-minute scrimmage.
The following week, San Francisco opened its preseason schedule with a 27-24 win over the Seattle Seahawks. But it proved costly. The game went into overtime and in the extra period, tight end Eason Ramson, projected as a possible starter, went down with a knee injury. He returned to action midway through the season but never regained form and managed just four receptions.
In the quarterback competition, Montana started and played the first half, completing 10 of 17 passes for 96 yards and a touchdown. DeBerg took over in the second half and connected on seven of 12 throws for 81 yards. And in OT DeBerg marched the 49ers 44 yards to set up Wersching's 39-yard game-winning field goal.
But that was in preseason. As all 49ers fans know, Montana earned the starting QB job in 1981 and the 49ers shocked the world by winning their first Super Bowl championship. DeBerg landed in Denver as the Broncos starting quarterback under head coach Dan Reeves
The 49ers started the 1982 campaign with Super Bowl rings and a sparkling Vince Lombardi Trophy in the team's lobby, but Walsh sensed the changes coming to the franchise. He tried to get ahead of it by tinkering with the roster.
In the 1982 NFL Draft, Walsh picked up tackle Bubba Paris in the second round, linebacker Ron Ferrari in the fifth, and speedy defensive back and return man Dana McLemore in the tenth. He also continued his affinity for track athletes by signing Renaldo Nehemiah, a world-record holder in the 110-meter hurdles, as a wide receiver. He topped it off by persuading tight end Russ Francis, who retired at age 27 after earning three Pro Bowl berths with New England, to resume his career with the 49ers.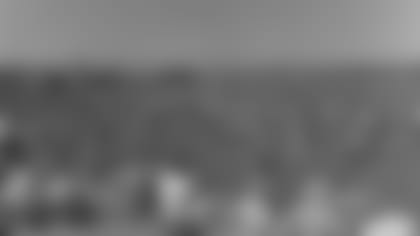 The second annual 49ers Family Day was held at Sierra College in early August. After seeing San Francisco overwhelmed by nearly a million people (according to SFPD reports) at the Super Bowl victory parade in January, Rocklin law enforcement leaders expressed concern. Anticipating massive crowds seeking autographs from the Super Bowl champions, on-field interaction between the players and fans was eliminated for safety reasons. Instead, the club had players autograph a team picture that was reproduced by the thousands and distributed to fans at the entrance gate.
The 49ers were suddenly rock stars and, as Walsh seemed to anticipate, the fame and adulation would cloud the 1982 season. The down-home training camp atmosphere the 49ers enjoyed prior to the Super Bowl was over.
As the regular season approached, talk of an NFL players strike filtered through camp. Players' union representative Keith Fahnhorst held meetings to keep his teammates apprised of the situation. Meanwhile, Walsh and his front office assistants made alternate plans for a shortened season.
Two games into the NFL schedule pro football stopped. No games were played for eight weeks. The strike torpedoed the 49ers season and they finished 3-6.
As the 1983 campaign began, Walsh and the 49ers put the disappointing 1982 season behind them. They picked up talented running back Wendell Tyler in a trade with the Rams. Then, in the 1983 NFL Draft, they selected a slew of promising rookies including running back Roger Craig, defensive back Tom Holmoe and linebacker Ricki Ellison. The steal of the draft was Jesse Sapolu, an 11th round selection out of Hawaii who would anchor the 49ers offensive line for 13 seasons while earning two Pro Bowl berths and four Super Bowl rings.
Walsh was determined to whip the 49ers into Super Bowl form in 1983 and advised his veterans to be on time and in shape for training camp. Enter Russ Francis, who was competing with Charle Young, Eason Ramson and Earl Cooper for the starting tight end position.
Francis occasionally found himself in Walsh's doghouse for participating in dangerous off-field activities like surfing, motorcycling and piloting small planes. On the day veterans were to report to Rocklin, Francis found himself in a pickle. He knew Walsh had no tolerance for late arrivals.
"I needed to get to camp. The rookies were already there," Francis said. "I went to Livermore and hired someone to fly me to Rocklin in a Cessna. When we flew over the field, I strapped on my parachute and jumped out at about 4,000 feet. I landed away from the main field and quickly rolled up the chute so no one saw me. Bill (Walsh) never found out."
Francis snuck into camp unscathed and went on to post 33 receptions with four touchdowns that year.
In the first exhibition game of 1983, San Francisco took on the Raiders, now playing out of Los Angeles. Only 31,213 paying spectators showed up at the cavernous Los Angeles Memorial Coliseum to see their new home team for the first time, leaving over 60,000 seats empty.
The 49ers starters were on the field for most of the first two periods and surged to a 16-0 lead. It jumped to 23-0 early in the third quarter after McLemore raced 50 yards to score on a punt return. But that was all the 49ers could muster. With rookies and free agents playing in the fourth quarter, the Raiders responded with 20 points to send the game into overtime, then won it 26-23 on a field goal.
Despite the loss, Walsh was pleased with his starters, particularly Montana who looked sharp and focused. He completed nine of 15 throws for 123 yards and a touchdown to Dwight Clark. Ellison was a bright spot on the defensive side and seemed to be challenging Hacksaw Reynolds for a starting role.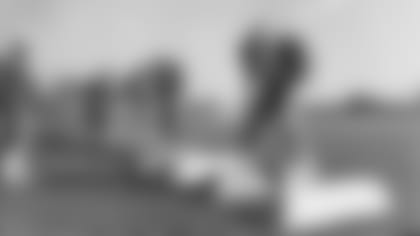 Back at the Rocklin training camp, players searched for off-field recreational activities to break the daily monotony. Bubba Paris found one and unwittingly helped start a cherished team tradition.
An avid fisherman, Paris was always on the lookout for promising fishing holes. One day he thought he had found his own secret spot on the Sierra College campus.
"Bubba claimed he saw some fish in this little fountain and he wanted to go fishing in it," tackle Steve Wallace said. "No one else actually saw any fish in there, but Bill (Walsh) made it into a joke and had it stocked with trout."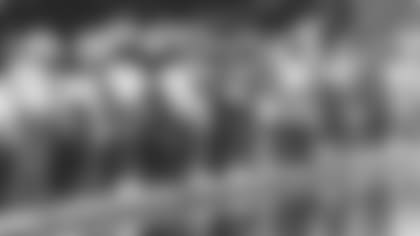 Paris soon returned to the fountain with a tackle box loaded with exotic lures and, to the surprise of his teammates, hooked a fish. Several other players took note, decided to get in on the action, and voila, the 49ers annual fishing derby was born.
Every player who filtered through Rocklin between 1981 and 1997 has a story about the 49ers fishing derby. It became a highly anticipated annual event. Sensing a great team-bonding experience, Walsh had it moved to a large farm-like facility near campus. It was equipped with a fishing area, swimming pool, and enough wide-open green space to allow golfers to whack away with their Titleist clubs.
"We had a team barbecue and players and coaches could sit back and relax with a beverage of their choice," Wallace said.
Of course, the fishing derby remained the highlight of the day. Prizes, like bikes and television sets, were awarded for the biggest catch or the most fish landed. It was enough to make some players take the competition seriously.
"Most of us used these cane fishing poles with worms for bait. But Bubba, he showed up with a professional rod and reel, his own special bait and all this fancy stuff," Wallace said between chuckles. "He'd be casting all over the place, getting in the way of the other guys trying to fish so he could get his hook into the best area."
"Bubba took it to a different level," guard Guy McIntyre said. "He actually went out there and practiced."
But not even Paris could top tight end Wesley Walls' breathtaking haul. Walls earned a special award one year for "the strangest catch" after reeling in an albino catfish.